The Big Bang Theory's Laura Spencer Was Originally Supposed To Be In Only One Episode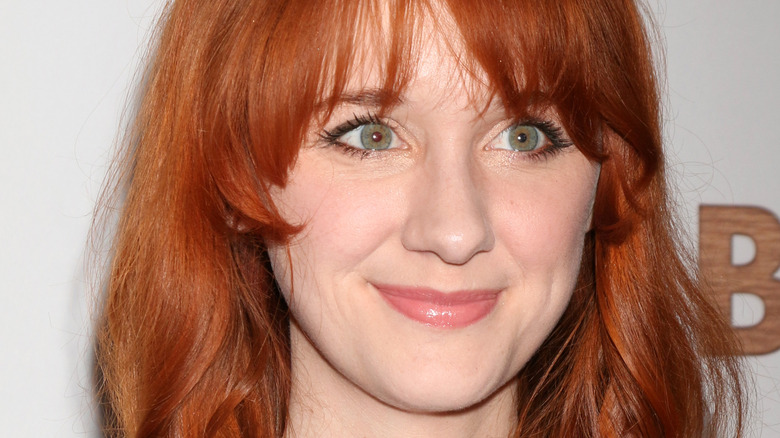 Kathy Hutchins/Shutterstock
"The Big Bang Theory" made its mark on the entertainment industry by focusing on a group largely ignored by other sitcoms. While many comedy series use nerds and geeks as focal points for jokes or as fuel for ridiculous plot lines, the CBS series followed a group of off-kilter scientists as they developed into adulthood with all of the many challenges that they faced along the way.
While its leading group of geeky friends was often made the butt of the joke throughout the series, "The Big Bang Theory" also treated its characters like real people instead of caricatures. This nuanced take led the show to develop a massive fanbase that carried the series through for 12 seasons and even inspired a successful character spin-off in the form of "Young Sheldon."
While many of the stars, recurring, guest, or otherwise, were able to make their mark in the entertainment industry, Laura Spencer, who played Raj's (Kunal Nayyar) love interest Emily in 16 episodes of "The Big Bang Theory" thought that she would only be in one episode when she initially landed the role.
Laura Spencer was not expecting to be in so many episodes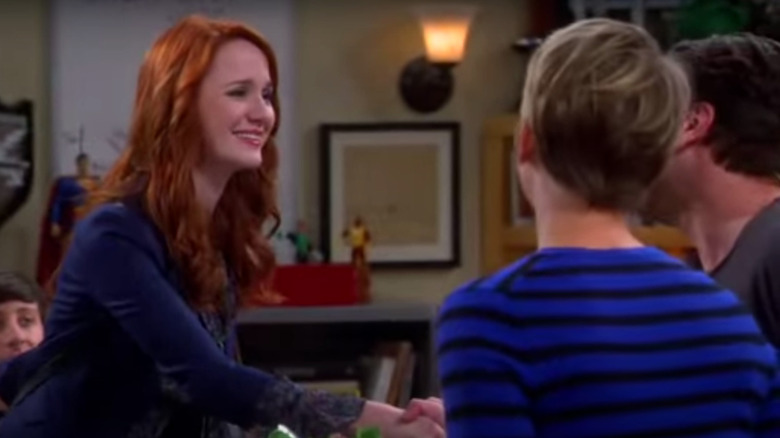 CBS/YouTube
Laura Spencer first appeared in Season 7 of "The Big Bang Theory." Though her character, Emily, would go on to pop up many more times throughout the show, Spencer says her part was initially going to be one-and-done. Speaking to The TV Watchtower, she explained how she only expected to be in one episode of the series.
"The biggest surprise has just been getting the role and how it has grown," Spencer explained. "When I auditioned for it, I only knew that I would be on for one episode. So now that I'm going to be in my 8th episode coming up, it's turned into such an amazing experience," the actor recalled. As noted above, Spencer would go on to reprise her role as Emily even after this interview, showing that the character had far more staying power than Spencer thought.
While the actor has had other notable roles in shows like "Bones," "Sleepy Hollow," and "The Lizzie Bennett Diaries," her part as Emily on "The Big Bang Theory" remains one of her best-known characters (via IMDb). "The fans have been really lovely to me at the tapings, like cheering when I come on. I feel like I'm part of the family already, and that has been a really pleasant surprise," the actor concluded.