Ellen Pompeo Says The Grey's Anatomy Crew Initially Didn't Support Her Battle For Equal Pay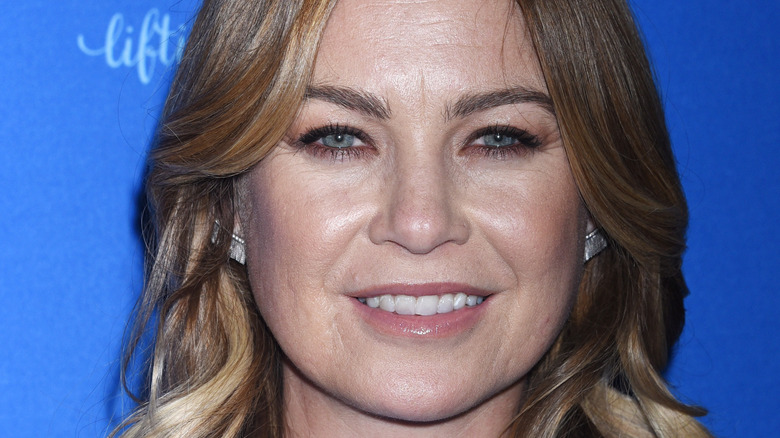 Ga Fullner/Shutterstock
The issue of equal pay between men and women certainly isn't isolated to the entertainment industry, but it has become one of the arenas in which we can hear more about it than others. It may seem like common sense that people doing the same or similar jobs should also get paid the same, but obviously, not everyone agrees. While most "Three's Company" fans would say that Suzanne Somers' Chrissy Snow was just as valuable to the show as John Ritter's Jack Tripper, when Somers asked for equal pay, she was fired.
Few would disagree that Ellen Pompeo has been the star of "Grey's Anatomy" from the beginning — the show is even named after her character. But despite that, the actress was only being paid half of what her co-star Patrick Dempsey was making for the first few seasons, which she had no idea about. "I didn't even realize until we were renegotiating season three," she told Taraji P. Henson for Variety's Actors on Actors. "No one was offering that up." 
Pompeo recently expanded upon her fight for fair pay, revealing that many of the people in the "Grey's Anatomy" crew initially didn't support her.
She used the experience as a life lesson
While it may seem like the people Ellen Pompeo was surrounded by daily in her working life would be the most supportive of her battle for equal pay, Pompeo spoke out about how that wasn't the case. "So many people not in my inner circle reached out to me and said, 'This is amazing,' I mean, icons. [But] the people directly around me, quiet as a mouse on set that day, quiet. You could have heard a pin drop," she told Drew Barrymore on her show. The reaction from the crew surprised her, but she decided to look at it as a growing experience.
"When your life does change, when you are courageous and fearless and speak out, don't expect everybody to stand up and cheer for you, because they don't. I thought that was really interesting and a life lesson, and I've never forgotten it," she said. While Deadline has previously reported that stand-in and background actors often feel excluded when it comes to pay equity discussions going on in Hollywood, it's unclear if this translates to the working crew of films and television shows. If it does, it's possible the "Grey's Anatomy" crew weren't unsupportive of her seeking equal pay so much as they felt resentful that they weren't also seeing a pay increase. Until someone speaks out, we'll never know why the crew didn't reach out to Pompeo.