The White Lotus' Haley Lu Richardson Praises Jennifer Coolidge's Impressive Improv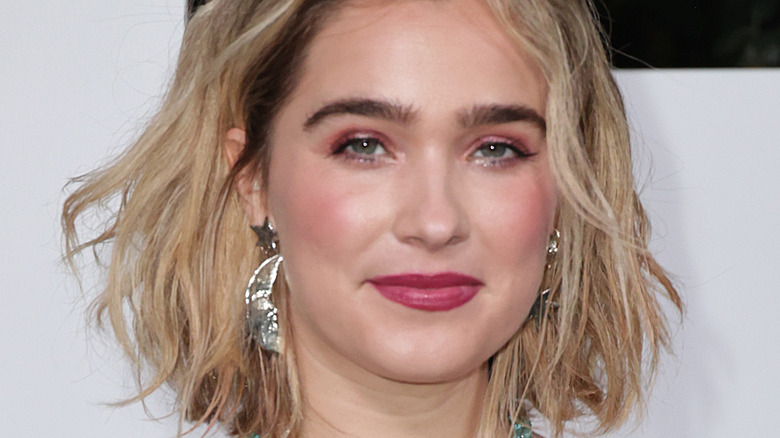 Momodu Mansaray/Getty Images
Season 2 of "The White Lotus" stunned viewers with a jaw-dropping conclusion for Jennifer Coolidge's stylish but oblivious Tanya. Her assistant Portia (played by Haley Lu Richardson) embarked on her own Italian adventure with the mysterious and alluring Jack (Leo Woodall). The looming danger ensnared both characters as they explored the beautiful sights of Sicily in another exciting season of "The White Lotus."
Mike White's Emmy-winning HBO drama series illustrates an insightful array of social dynamics underlined by class and wealth disparities. These surface clearly between Tanya and Portia, which leads to their clashing perspectives that sends them on individual journeys. This makes Tanya an easy mark for an elaborate scheme to seemingly murder her and steal her vast fortune. 
Before this unfortunate turn of events, Portia and Tanya have the pleasure of enjoying the gorgeous scenery of Sicily together. Tanya's overflowing bank account also allows the two to dine in luxury at the titular resort, where they meet a unique array of guests. Before meeting the dangerous and elusive Jack, Portia meets a conflicted "nice guy" named Albie (Adam DiMarco), while Tanya meets a suspicious group of gay vacationers with sinister plans. Following the unpredictable finale, Richardson shared her experiences with Variety, including working with the hilarious and one-of-a-kind icon Jennifer Coolidge. 
Richardson deeply admires Jennifer Coolidge's ability to play on set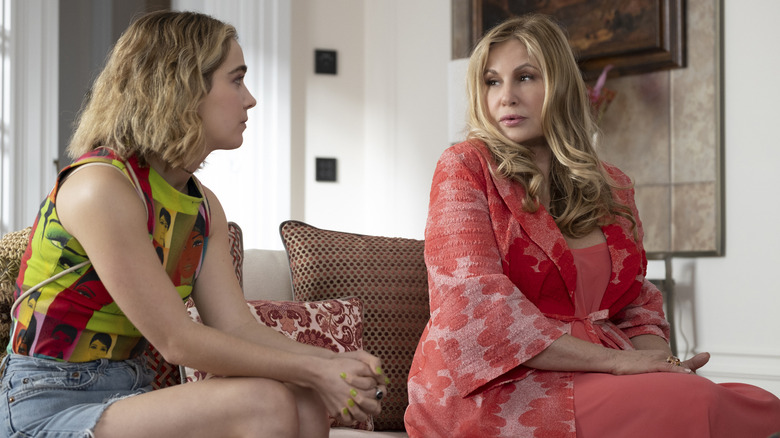 Fabio Lovino/HBO
Jennifer Coolidge quickly became a fan-favorite on "The White Lotus" following her unparalleled line delivery and ability to improvise. Her comedic chops even resulted in one of the most meme-worthy lines of the series in her climatic moment of victorious panic. For Richardson, working with Coolidge sounds like an actor's dream with an exclusive learning opportunity that serves as a master class in improvisation. 
When asked what the best part about working with the iconic actress is, Richardson told Variety: "Just working with her in general, observing her. Because my character reacts to her more often than not, like, it's very rare that Portia is leading a conversation or a scene. It's Jennifer doing all the s**t, and Portia just going along for the miserable ride. And it was just so fun and inspiring to watch her have so much freedom and genuinely play. That's something I want more of in my career and creative experiences, the ability to just play and she does that really well." 
She continued by sharing her admiration for the special relationship Coolidge and series creator Mike White have which allows them the comfort to improvise freely. Richardson even shared how she felt compelled to ad-lib herself. "There's definitely an energy between them that is very unique and creates this very specific energy in the scene and as the character so that so that was just fun to watch and then react to in the moment."