Aisha Tyler On Why Directing The Walking Dead Was 'Much More Intense' Than Directing Criminal Minds - Exclusive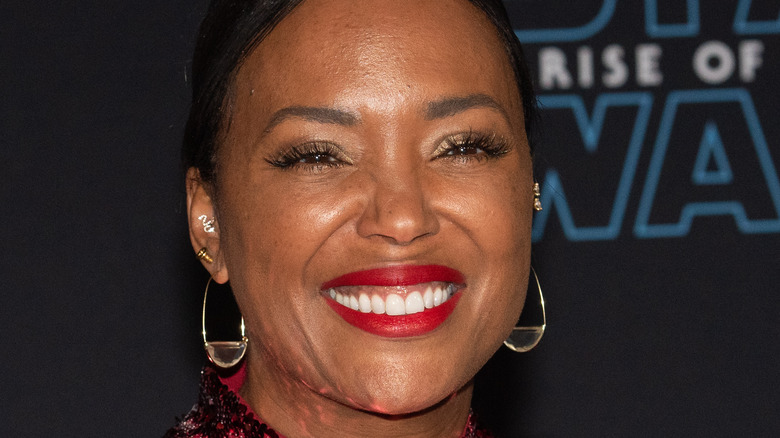 Silvia Elizabeth Pangaro/Shutterstock
Aisha Tyler has seemingly done it all. She has appeared in the "Santa Clause" film franchise and made appearances on hit shows such as "Friends," "24," and "Ghost Whisperer." She won a Daytime Emmy for co-hosting "The Talk" and has voiced Lana Kane on "Archer" for 13 seasons. But she may be best known as Dr. Tara Lewis from "Criminal Minds," which has returned on Paramount+ after ending its 15-season CBS run in 2020.
On the revival, "Criminal Minds: Evolution," Tyler reprises her role as a forensic psychologist for the FBI's Behavioral Analysis Unit, helping solve what might be the team's biggest case ever, tracking down a sophisticated group of cross-country serial killers who are all working together. It's a role she stepped into in 2015, and one that led to her directing two episodes of the original hit series and one episode of "Evolution."
In addition to "Criminal Minds," Tyler has also directed several episodes of the "Walking Dead" franchise, including episodes of the original series, "Fear the Walking Dead," and "The Walking Dead: World Beyond."
While on the surface "Criminal Minds" and the "Walking Dead" franchise may share some things in common — including gruesome scenes — Tyler says they're worlds apart when it comes to directing, as she discussed during an exclusive interview with Looper.
Tyler directed one of the very last Walking Dead episodes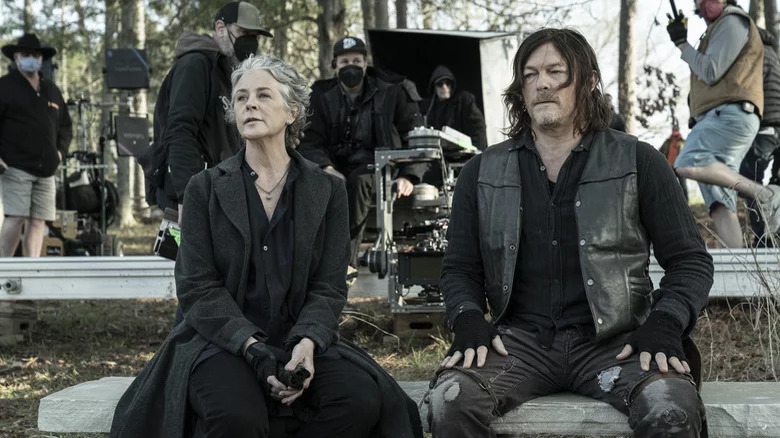 Jace Downs/AMC
While Aisha Tyler started dabbling in directing in 2010, things really kicked into high gear around 2017 when she helmed two episodes of "Criminal Minds." Then, she says, the COVID-19 pandemic led to her directing full-time for a couple of years, which is where the "Walking Dead" shows came in.
"I'm a big 'Walking Dead' fan ... and it was great as a fan to get to lean into that universe," says Tyler. "... I got to do one of the last episodes of 'The Walking Dead' ever. As a 'Walking Dead' fan, that was a dream come true for me, to get to play with these characters that I've adored from afar for a very long time."
As for how directing "Criminal Minds" compares to "The Walking Dead," Tyler admits there's a big difference: "All filmmaking shares a certain amount of DNA, but 'Criminal Minds' is much more of a slow burn. There are these moments of intellectuality and a lot of classic psychological thriller and horror moments. 'The Walking Dead' is much more muscular, much more intense — running and fighting and shooting and stabbing."
Still, it's all experience she can bring to her next directing job. "I'm still a baby director," she admits. "[The 'Criminal Minds: Evolution' episode] is probably just my 10th episode of television, but for me to go out in the world and integrate into other creative environments ... and then bring all that back to direct with my family at 'Criminal Minds' was a real treat. I think people are going to love the episode. I'm really excited about it."
"Criminal Minds: Evolution" airs Thursdays on Paramount+. Fans can check out Tyler's directing handiwork on Episode 7, "Pieces of Me," on January 19, 2023.