Who Played Alice On The Big Bang Theory?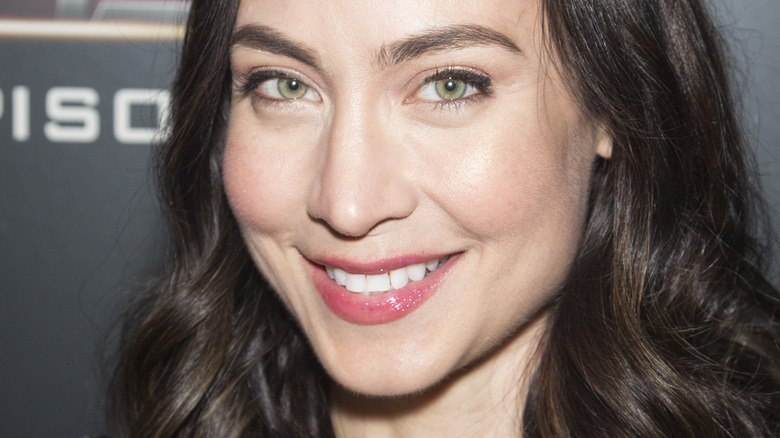 Phillip Chin/Getty Images
In the Season 5 episode of "The Big Bang Theory" entitled "The Good Guy Fluctuation," Leonard is tempted to cheat on his girlfriend, Priya, when he meets an attractive woman named Alice in a comic book store who's not just a fan of comics, but also a comic artist herself. Leonard ends up making out with Alice, but stops himself from going any further, only to find that Priya has slept with her ex-boyfriend, making him regret the wasted opportunity with Alice.
So who was the mystery woman who gives Leonard her phone number in the comic book store? Well, she's Courtney Ford, and she told TV Movie Tech Geeks that she found shooting with an audience for "The Big Bang Theory" nerve-wracking. "Performing in front of a live studio audience can be very intimidating, but Chuck Lorre was incredibly kind to me, and Johnny Galecki was beyond supportive. I was surprised by how nervous I was during tape night, because I had done theater and loved every minute, but I think there is something about the hunger of a sit-com audience, knowing that they came to laugh, that can feel a little overwhelming." Apparently she figured out how to make it work, though, because her performance as Alice was delightful.
Fans have probably seen Ford before because, given the roles she's played in the past, she might have just as much geek cred as her character, Alice.
Courtney Ford is known for her fantasy and sci-fi roles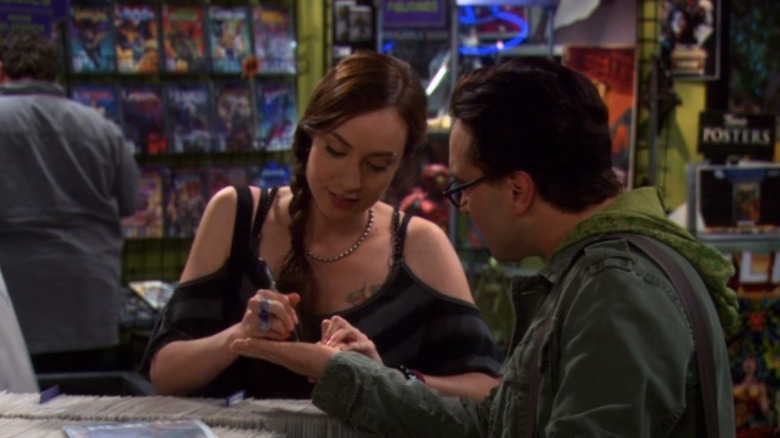 HBO Max/CBS
Courtney Ford's earliest acting role was as the scoreboard girl in Matt Stone and Trey Parker's 1998 sports film "Baseketball," although that's probably not where you know her from. Her first big breakout role came in Season 4 of Showtime's "Dexter" where she played Christine Hill, a nosy reporter and daughter of the Trinity Killer. In an interview with Collider, Ford mentioned that she almost gave up on acting before getting the role in Dexter. She then went on to recurring roles as Lily on "Parenthood" and Portia Bellefleur on "True Blood." 
She went on to score a recurring role as Kelly Kline on "Supernatural" and then earned a starring role as Nora Darhk in Seasons 3-7 of "DC's Legends of Tomorrow" where she got to work with her real-life husband, Brandon Routh. In an interview with Bustle, Ford said that it felt very comfortable working with her own husband. "I don't know if it's strange for anyone. It might be other people like, 'Oh my god, this dynamic's freaking me out,'" Ford said. "But if they hang out with us and they're working with us day to day, they know that it's — I mean there's nothing different than when I was coming up, some of my first big jobs were with married couples." So it would seem that Ford specializes in fantasy and sci-fi roles, which made her a perfect guest star for "The Big Bang Theory."