Courtney Ford Describes The Nerves Of Performing As Alice In Front Of The Big Bang Theory's Live Audience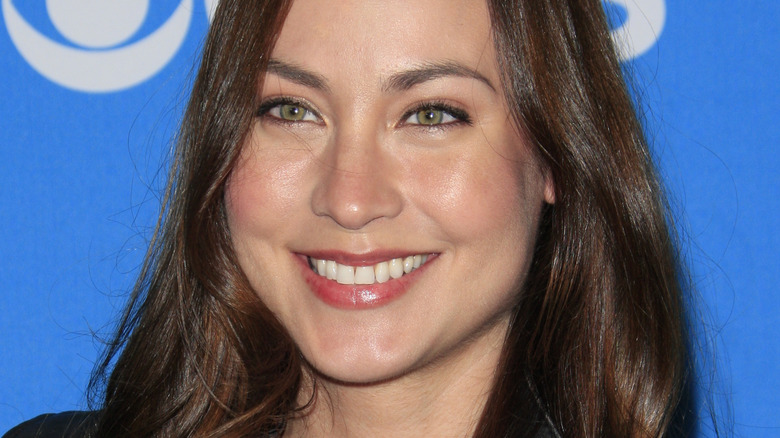 Phil Stafford/Shutterstock
Videos of "The Big Bang Theory" without a laugh track demonstrate how the CBS sitcom feeds off of its live studio audience, the removal of which results in something outright awkward. Of course, CBS could have hypothetically produced "The Big Bang Theory" as a single-camera sitcom, but the version that ultimately came to be features the sound of audience members reacting in real time, in the tradition of numerous successful TV shows from decades past.
"The Big Bang Theory" Season 5, Episode 7 premiered in October of 2011. This "Big Bang Theory" episode includes a Stuart scene that went too far in some viewers' estimation, in which Leonard (Johnny Galecki) asks out a customer at Stuart (Kevin Sussman)'s comic book shop named Alice, portrayed by actor Courtney Ford.
At that point in time, viewers may have recognized Ford from shows like "Dexter" or "True Blood." After her "Big Bang Theory" role, Ford was cast in "Legends of Tomorrow," in which she plays a considerable role. Though Ford may be an experienced TV performer, she revealed in an interview that acting in front of a live studio audience in her "Big Bang Theory" episode presented a challenge that made her feel more nervous than she expected going in.
For Courtney Ford, performing for a studio audience was surprisingly nerve-rackng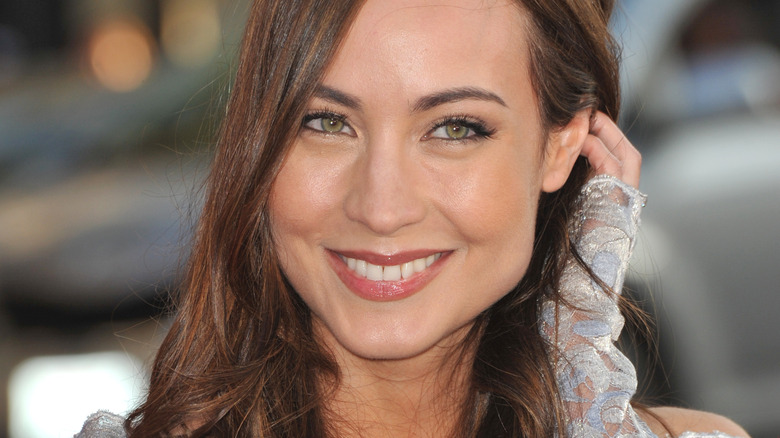 Featureflash Photo Agency/Shutterstock
Courtney Ford discussed her appearance on "The Big Bang Theory" in an interview with Movie TV Tech Geeks. During this conversation, Ford recounted what it was like to film in front of a live studio audience in response to a question about that aspect of "The Big Bang Theory" and how it may have differed from her experience appearing on WB drama "Supernatural."
"Performing in front of a live studio audience can be very intimidating," Ford said, before praising both her scene partner Johnny Galecki and showrunner Chuck Lorre. "I was surprised by how nervous I was during tape night, because I had done theater and loved every minute, but I think there is something about the hunger of a sit-com audience, knowing that they came to laugh, that can feel a little overwhelming."
In a CNN interview about "The Big Bang Theory" ending, Lorre shared his own perspective on why he prefers filming in front of a live studio audience. He revealed that he particularly values the presence of an audience for instant feedback on jokes, opening up the possibility of rewriting material on the fly if it doesn't land during filming. "Their silence is the sound of failure," Lorre said.
Given that it's not only possible but part of the process to effectively fail while acting in these conditions, Ford's nervousness about filming "The Big Bang Theory" is entirely understandable.