Here's Where You Can Stream It's A Wonderful Life This Holiday Season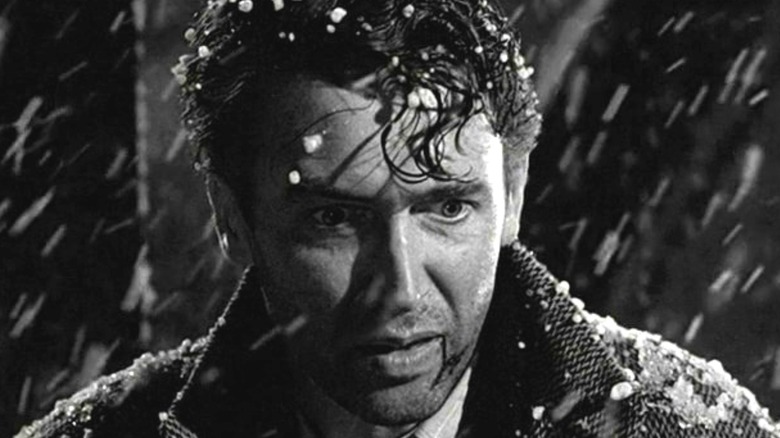 RKO Radio Pictures
We may receive a commission on purchases made from links.
Frank Capra's 1946 film "It's a Wonderful Life" is a holiday classic. It wasn't always that way, though — the film was initially a commercial failure, so much so that Republic Pictures neglected to renew the copyright in 1974 (via BBC). This made it a royalty-free film to play on television, which is what led to it becoming a popular Christmas favorite, airing on NBC every Christmas Eve.
However, Republic Pictures managed to win back the rights to the film in 1993, aided by a Supreme Court ruling that determined that the owner of the copyright of the original story has the right to profit off of any adaptations of that story. Since Republic Pictures owns the rights to the original story the film is based on, "The Greatest Gift" by Philip Van Doren Stern, it was able to get the rights to the now popular film back.
According to Town & Country, NBC has confirmed that the movie will air, as usual, at 8 p.m. EST on December 24, Christmas Eve, as it has for decades. But it's 2022, and you expect to be able to watch movies on your own schedule. So if 8 p.m. on Christmas Eve doesn't work for you, or you want to watch it without the commercials, you'll probably want to know where to stream it this year. Well, fear not, because the angels made sure that it's streaming this holiday season.
It's a Wonderful Life is streaming for all Amazon Prime customers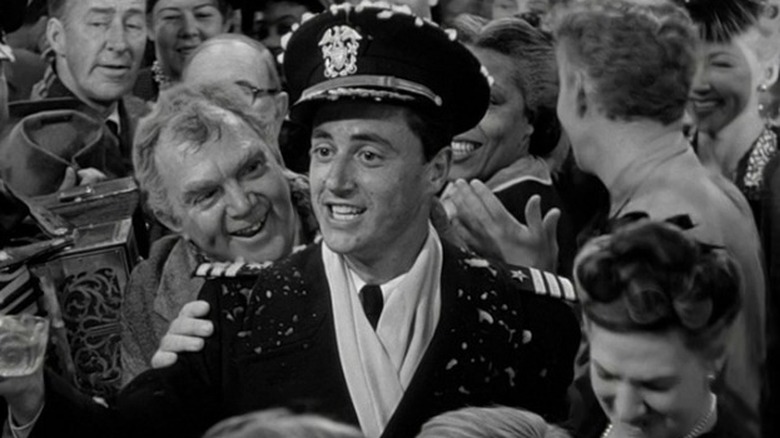 RKO Radio Pictures
"It's a Wonderful Life" is currently streaming on Amazon Prime Video, and it's not an additional purchase on top of the existing subscription. Prime subscribers can see the same black-and-white version that is broadcast on NBC on Christmas Eve or the colorized version. Plex is also streaming the movie for free, but only the black-and-white version.
Colorizing has been a controversial process and according to a New York Times article from 1987, even prompted a congressional hearing in which such big names as Ginger Rogers, Woody Allen, and Sydney Pollack denounced the practice. Because of its status as a perennial Christmas classic, "It's a Wonderful Life" is often still dragged into the debate.
In 2020, Yahoo interviewed one of the last surviving cast members of the film, Karolyn Grimes, who played youngest daughter Zuzu. "I know that'll kill a lot of people, but I love the color," Grimes said, taking a potentially controversial stance. Meanwhile, the debate rages on, 75 years later.