A. J. Cook Admires The 'Streaming Version' Of Prentiss In Criminal Minds: Evolution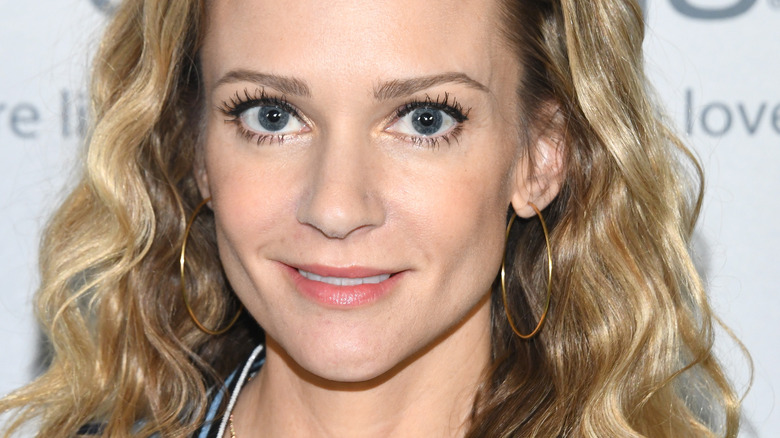 Araya Doheny/Getty Images
Since "Criminal Minds: Evolution" was announced, there was a question of how the series would differ from the procedural's original run on CBS. The revival debuted on Paramount+, the streaming home of many CBS shows (both are owned by parent company Paramount Global), allowing more leeway for the showrunners to lean into darker territory.
Notably, the series has always had a dark edge to it. Following criminal profilers in the FBI's Behavioral Analysis Unit, the show was always about understanding the twisted logic of killers and other types of criminals. And now, without network restraints, "Criminal Minds: Evolution" is free to lean harder into its own premise. Critics quickly took note of this, with many, including Collider, Entertainment Weekly, and The A.V. Club, praising the revival for its new approach.
Naturally, along with this comes transitions and shifts in the character ensemble as well. Picking up three years after the original series ended, the returning characters are at different points in their lives. Notably, Emily Prentiss (Paget Brewster), a fan favorite of many, is promoted to Unit Chief, displaying a new look and even developing a new attitude. This wasn't lost on one specific cast member, A. J. Cook, who, just like Brewster, is reprising her role on the original series.
Criminal Minds: Evolution star A. J. Cook showed admiration for the new Emily Prentiss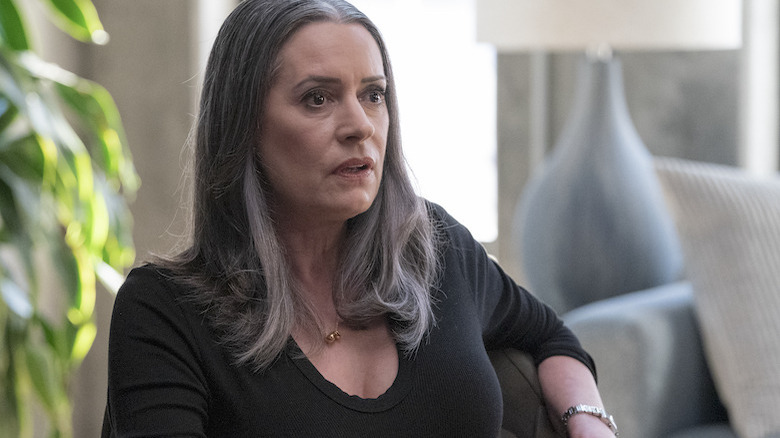 Michael Yarish /Paramount+
In a cast interview with TV Line, A. J. Cook, who plays Jennifer "JJ" Jareau on "Criminal Minds: Evolution," took some time to share her love for the "streaming version" of Emily Prentiss in the revival. "Paget is such a champ. I call it her Prentiss 2.0," Cook said. "I really love this streaming version of Prentiss. There's a little, like, sass there, and she's got this like, beautiful silver gray hair now ... just the confidence which exudes from her is really impressive," she added.
Cook also noted how different this version of Prentiss is, compared to her character in the series' original run. She added that Brewster's character is "crushing it."
On The Talk, Paget Brewster elaborated on some of the changes in "Criminal Minds: Evolution."It felt the same shooting it, but then we started watching the episodes and it's shot sort of like a movie," she said. The style is much different, she added, as the series now resembles a high-profile streaming drama.
Brewster also talked about the decision to leave her hair gray for the show, saying that when she originally started going gray while on "Criminal Minds," she sported a wig. Thinking that she would wear her natural gray in new parts after "Criminal Minds" ended, it turned out "Criminal Minds: Evolution" came around and she decided to go with the gray hair then. "It turns out the prestige drama I want to be on is 'Criminal Minds: Evolution' and I can have the gray hair," she said.