Virgin River Star Lauren Hammersley's Favorite Scene To Film Was In The Season 4 Finale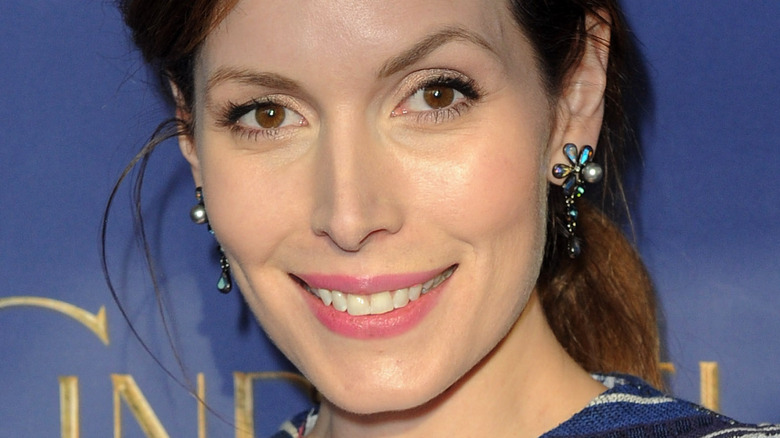 Ernesto Di Stefano Photography/Getty Images
Based on the book series of the same name by author Robyn Carr, "Virgin River" is a series that's jam-packed with soapy drama and titillating romance. First and foremost, the series is about the love story between Melinda "Mel" Monroe (Alexandra Breckenridge) and Jack Sheridan (Martin Henderson). As with any good romance, many obstacles have kept the couple from being happy. Despite having similar life goals and an obvious chemistry that's impossible to ignore, their romance has been a challenge from the beginning. When Mel first arrived in town, she was still mourning the death of her husband, a factor that made her cautious about jumping into a new relationship. However, Jack's former flame, Charmaine, has proved to be an even bigger issue.
Played by actress Lauren Hammersley, Charmaine was introduced in Season 1 as a Virgin River local casually dating Jack. When Mel arrives in town, Jack is immediately drawn to her. Threatened by Mel's presence, Charmaine inserts herself whenever possible. Charmaine later announces that she's pregnant with Jack's twin boys, a plotline that further complicates his relationship with Mel. Charmaine has been the source of a lot of drama between the pair, a theme that continues throughout the series. However, the Season 4 finale revealed that Charmaine isn't as innocent as she looks, a shift that Hammersley was excited to portray.
Lauren Hammersley enjoyed seeing Charmaine's true colors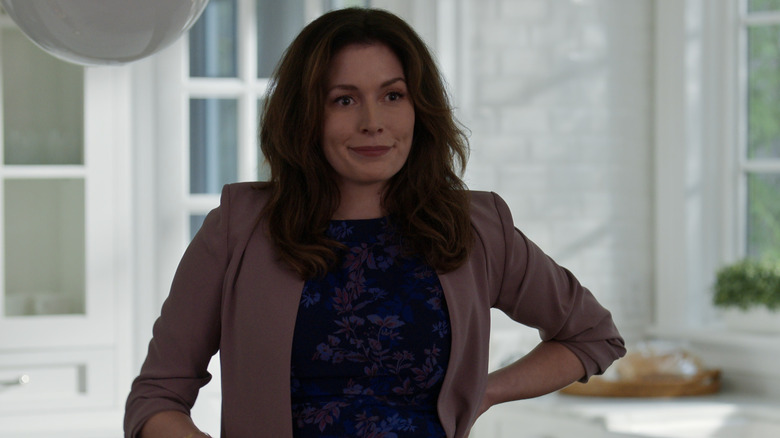 Netflix
In the final episode of Season 4, titled "The Long Goodbye," viewers learn that Jack isn't the father of Charmaine's twin boys. Viewers have been led to believe that the babies were Jack's for several seasons now, so it also comes as a big surprise for the characters. Jack emotionally preparing to be a father has been a major plotline, especially now that he's expecting a baby girl with Mel. The declaration also leaves us with one of Season 4's biggest unanswered questions; who is the father of Charmaine's twins? During a recent appearance on the web talk show "Chatting with B," Lauren Hammersley admitted that the shocking exchange was one of her favorite scenes to shoot.
"It was such an emotional scene, and it turned out so well, and you never know how these things are going to turn out," she explained to a group of fans attending the virtual interview. "I just felt really proud of it because it was a challenge. I just liked the way it turned out, and, yeah, I felt proud of it."
Hammersley pulls her weight in the scene, which lays a strong foundation for the narrative moving forward. Charmaine isn't a prominent character in the books, so the story could go anywhere. It's a jaw-dropping end to another chaotic season, but fans will have to wait and see how Jack handles the news when "Virgin River" Season 5 arrives on Netflix.