Scarlett Johansson Thinks She Was Groomed Into Being A Bombshell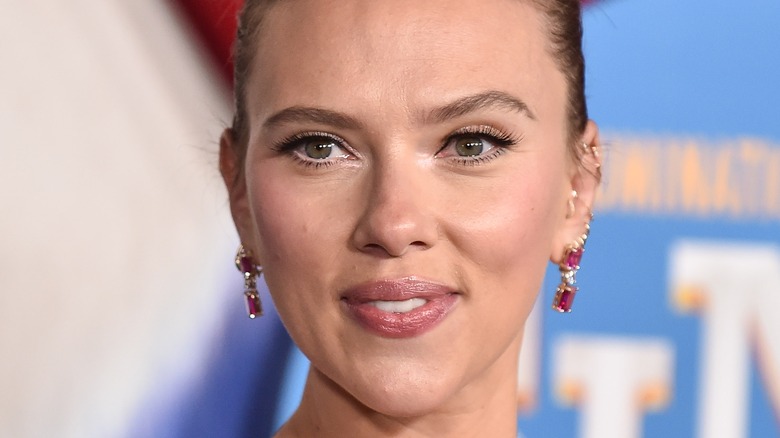 DFree/Shutterstock
Scarlett Johansson is one of the most recognizable actors in the world. As someone with both critically-acclaimed indies and record-breaking blockbusters to her name, she's the kind of actor who has enough star power and industry support to not only sue Disney — a multi-billion dollar company — but come out relatively unscathed. In 2021, Johansson settled her lawsuit with the company while drawing high-profile support from both Jamie Lee Curtis and her own Marvel costars in the process (People).
But Johansson is not just a Hollywood heavyweight and Marvel icon. The "Black Widow" actress is also a critical darling, including in independent films, and she has a handful of Oscar nominations under her belt. In 2020, with her double nominations for "Marriage Story" and "Jojo Rabbit," she proved that she was a force to be reckoned with beyond the box office.
Of course, it wasn't always this way. In a recent interview with the "Table for Two with Bruce Bozzi" podcast, Johansson confessed that she originally felt pigeonholed into bombshell roles when she was younger... that is, until she met a certain Hollywood power agent.
Johansson felt stuck after Lost in Translation and Girl with a Pearl Earring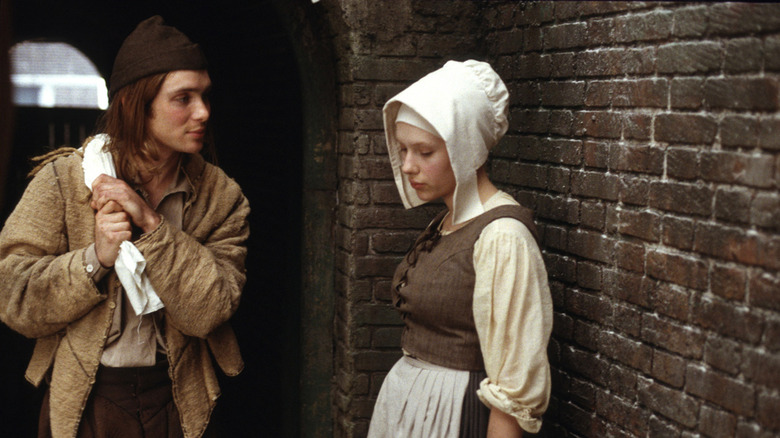 Lionsgate Films
Before she was an international star, Scarlett Johansson was just another workaholic child actress. Between her film debut at the age of nine and her acclaimed turn in 2003's "Lost in Translation," Johansson appeared in over ten films (IMDB). But with her back-to-back roles in "Lost in Translation" and 2003's "Girl with a Pearl Earring," Johansson suddenly seemed like a rising star with undisputed acting talent. She even entered 2004's Oscar conversation (E! News). However, as Johansson mentioned in her "Table for Two" interview, she soon found herself in roles that highlighted her sex appeal.
"I did 'Lost in Translation' and 'Girl with the Pearl Earring' and by that point, I was 18, 19 and I was coming into my own womanhood and learning my own desirability and sexuality," she told host Bruce Bozzi. "I was kind of being groomed, in a way, to be this what you call a bombshell-type actor. I was playing the other woman and the object of desire and I suddenly found myself cornered in this place. I couldn't get out of it."
Notably, Johansson appeared as a femme fatale in Woody Allen's 2005 thriller "Match Point." She also appeared as a model in 2004's "The Island," and later starred as King Henry VIII's secret lover in "The Other Boleyn Girl." But, as she noted to Bozzi, she eventually met someone who changed all that.
Johansson's new agent introduced her to the Avengers franchise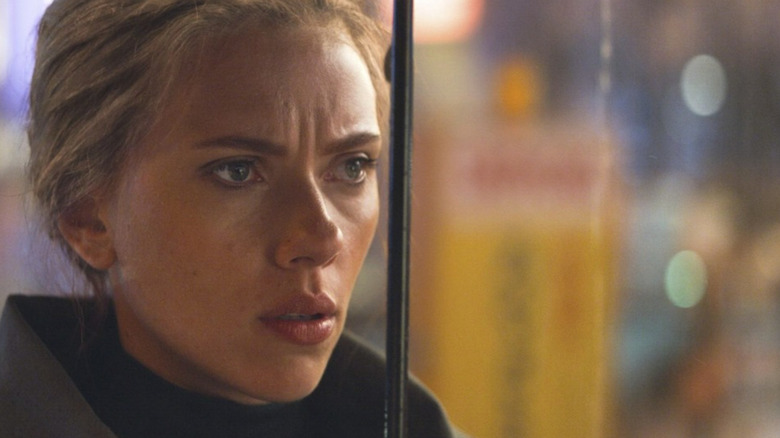 Marvel
After meeting Hollywood power agent Bryan Lourd, Scarlett Johansson began to work with Lourd to take her career in a new direction. As Johansson told "Table for Two" host Bruce Bozzi (who is married to Lourd and, also, the father of actress Billie Lourd), the actress felt that "bombshell" roles would eventually make room for a better variety of roles. Thus, Lourd helped Johansson get placed in more ensemble casts and off-key projects that would highlight her versatility. This ultimately led Johansson to her role as Natasha Romanoff, or Black Widow, in the Avengers franchise.
"I got this incredible opportunity to work in the second 'Iron Man,' which that part at the time was very underdeveloped and over-sexualized," she told Bozzi. "But I wanted to form a relationship with Jon Favreau who I worked with a couple of times after that, who's an inspiration for me."
Of course, Johansson's appearance in "Iron Man 2" ended up resonating with fans — and the rest is history. As for Johansson's post-Marvel roles, however, she still appears to be interested in buzzy projects that show off her range. Her future movies include Wes Anderson's "Asteroid City," "Project Artemis" opposite Channing Tatum, and "My Mother's Wedding," which serves as Kristin Scott Thomas's directorial debut (IMDB). Needless to say, none of these roles require her to be a bombshell.