What Is The Song In Amazon's Romeo And Juliet Holiday Commercial?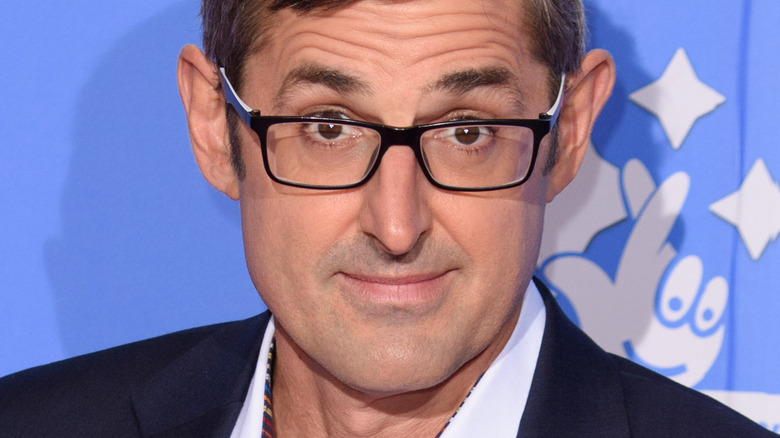 Featureflash Photo Agency/Shutterstock
We may receive a commission on purchases made from links.
The holiday season is upon us and companies all over the world are working hard to make their products as enticing as possible for consumers. If you don't like going in-person to malls or stores, a great option is shopping online. Discreet and convenient, shopping online allows you to buy anything you need with just a few clicks. Whether you're at home or on the go, you can find great gifts on the internet that can be shipped right to your doorstep. It's a great option for shoppers, especially if you want to avoid going to a crowded mall.
When looking at products online, it's easy to turn to Amazon. No matter who you're shopping for, the website is bound to have something they'll enjoy. With the holidays quickly approaching, Amazon has upped its marketing game with a new commercial, hoping to entice consumers to use the website for their holiday shopping needs. Instead of opting to use a catchy classic, like when Chevrolet used a well-known Fleetwood Mac song to promote the brand's "EVs for Everyone" ad campaign, the company opted for a more modern sound. In case you didn't recognize the song that plays towards the end of the advertisement, we've got you covered.
Bridge the divide this holiday season to the tune of a viral hit
The song featured in Amazon's Romeo and Juliet holiday commercial is "Jiggle Jiggle" by Duke & Jones and Louis Theroux. The story of how the song came to be is a remarkable one. As reported by The New York Times, Theroux was hosting a BBC series called "Louis Theroux's Weird Weekends" in 2000 when a group of rappers encouraged him to rap a few lyrics. The first lines of the song were born and Theroux later rapped a longer version of the song on an episode of the web talk show "Chicken Shop Date." According to the same source, the clip was then picked up by a pair of Manchester-based musicians known as Duke & Jones, who created the full-length version of the track that blew up on social media.
To promote its services, Amazon focuses on the more awkward moments that plague family gatherings in this advertisement. The commercial takes advantage of the silly, upbeat lyrics to demonstrate that sometimes, all it takes is one common interest to bring everyone together. At a dinner party, star-crossed lovers Romeo and Juliet sit with the Montagues and Capulets, the quarreling families at the center of William Shakespeare's iconic tragedy. Dinner is a drab affair, but Juliet has the perfect plan to liven up things. She uses Amazon to order a karaoke set-up, which helps to break the tension. Everyone gets together to sing and dance, all past disputes forgotten.