The White Lotus' Haley Lu Richardson Thinks Nicolas Cage Should Join Season 3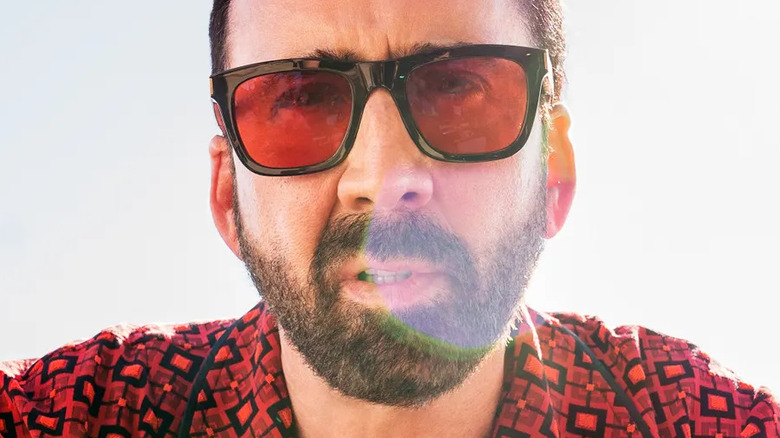 Katalin Vermes/Lionsgate
"The White Lotus" has waved "arrivederci" to its viewers, its idyllic Sicilian locale, and its ensemble of tragic and ridiculous characters. Originally conceptualized as a one-off miniseries, the success of the first season inspired HBO and creator Mike White to craft an entirely new vacation for a second season, enjoyed by mostly fresh faces.
As part of what will presumably be the series' ongoing tradition, Season 2 of "The White Lotus" put together an almost entirely new cast of heavy hitters that included "Parks and Rec"'s Aubrey Plaza, "The Sopranos'" Michael Imperioli, and Academy Award-winning actor F. Murray Abraham. It also saw the return of Jennifer Coolidge's breakout character Tanya McQuoid (a role that won the actor an Emmy award earlier this year) and her husband, Greg ("Napoleon Dynamite's" John Gries).
Tanya and Greg weren't alone on their "romantic" Italian vacation, however, as the former invited her downtrodden assistant Portia, played by "The Edge of Seventeen's" Haley Lu Richardson in a performance that's all at once understated and devastating, along on the trip. Though Richardson is among the few "White Lotus" stars more likely to return in the upcoming third season (for reasons that can't be divulged without spoiling Sunday's brutal finale), she seems immediately at peace with her time on the series — in fact, she is more interested in what new actors will join the series after she's gone.
Could the Lord of War join the White Lotus?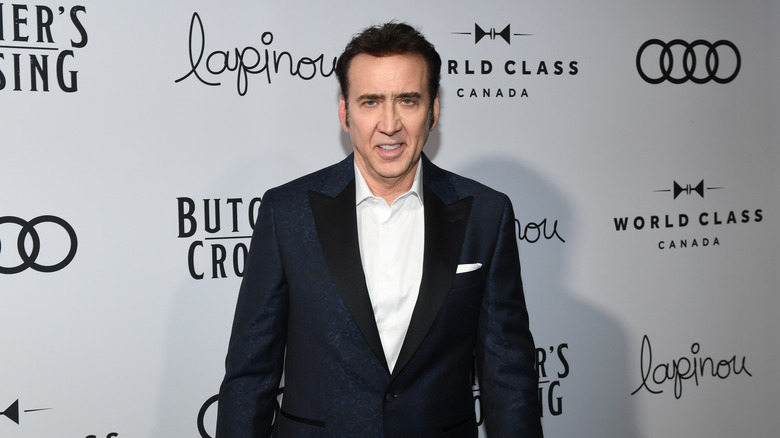 Sonia Recchia/Getty Images
Speaking with The AV Club's Gabrielle Sanchez, Haley Lu Richardson exclaimed that she would love for Nicolas Cage to join Season 3 of "The White Lotus." Unfortunately, she didn't elaborate further as to what sort of role she thinks he might play, though it seems not even Mike White himself knows exactly where the next installment of the series is headed. All signs do currently point toward the next White Lotus being located in the continent of Asia, quite possibly the Republic of Maldives.
"He could do some wild s***," Richardson speculated fondly of the "Ghost Rider" actor's potential involvement. Cage's brand as an absurd yet vulnerable and willing Hollywood icon would certainly make him a prime candidate for the series, which made impeccable use of Jennifer Coolidge's oft-misunderstood idiosyncrasies. His recent self-referential outing "The Unbearable Weight of Massive Talent" shows just how at home Cage would be in "The White Lotus'" bizarre world of sex, money, and power.
For Richardson's part, though she checked out of "The White Lotus" under some duress, such drama may be the very reason why her character could be one of the sole holdovers from Season 2.
Why Portia might return in Season 3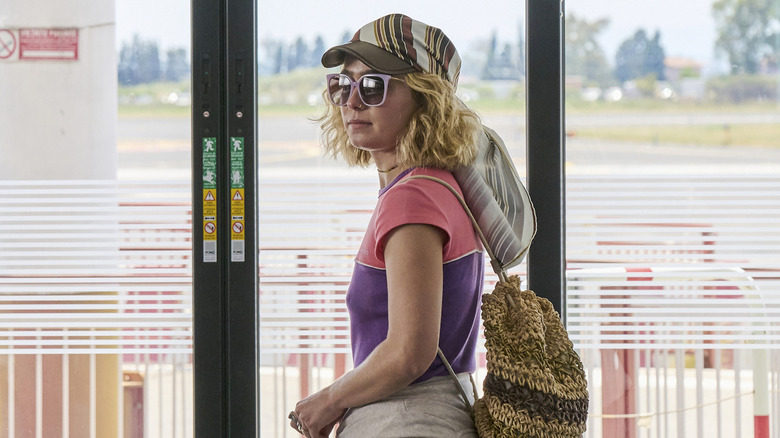 Warner Media
In the Season 2 finale of "The White Lotus," Portia and Tonya realized their vacation was an elaborate and sinister plot orchestrated by Tanya's husband, Greg. Enlisting the help of some impoverished gay patricians, Greg arranged for Tonya to be killed on a yacht, her death awarding him the sum of her immense fortune. Though the two women are able to help each other uncover the truth, it's too late — cornered on the ship with no allies, Tanya shoots her way through the cabal only to crack her skull trying to jump onto a getaway vessel.
Portia is purposefully separated from Tanya at the time, unknowingly abducted by Jack (Leo Woodall), a charming British man who'd been previously fulfilling her desire for a romantically adventurous vacation. With all revealed, however, he prevents her from saving Tanya by driving her directly to the airport, where he warns her not to cross his dangerous and controlling employers.
In an interview conducted by HBO and aired after the finale, Mike White speculates that Portia is likely scared enough by Jack's warning to stay quiet about Greg's schemes. At the same time, he also thinks that — given the evidence apparent on the ship — it's entirely possible that law enforcement traces the conspiracy back to Greg. White ends the thought, however, by hinting that fans may have to wait and see how the plot resolves in a future installment — which may mean both Greg and Portia will return in Season 3 of "The White Lotus."