Did The White Lotus Finale Reveal Its Season 3 Locale?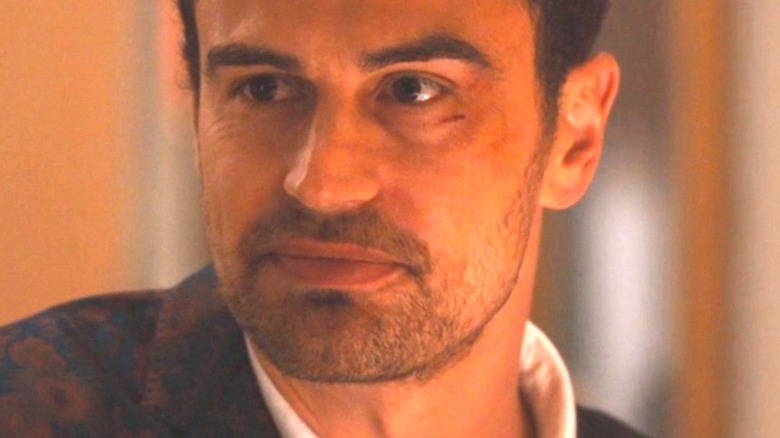 HBO Max
"The White Lotus" wrapped up its second season last night, answering fans' biggest questions surrounding the season. As the guests' time at the Sicilian White Lotus came to an end, audiences saw many of their true colors come out as their vacations went from a relaxing getaway to a stress-filled adventure.
Albie (Adam DiMarco) persuaded Dominic (Michael Imperioli) to wire 50,000 Euros to Lucia (Simona Tabasco) in return for saving his marriage. Ethan (Will Sharpe) nearly kills Cameron (Theo James), convinced that he and Harper (Aubrey Plaza) slept together. However, after a quick escapade with Daphne (Meghann Fahy), the couple shares an intimate moment, seemingly reigniting the passion in their relationship. In the show's most insane plotline, Portia (Haley Lu Richardson) and Tanya (Jennifer Coolidge) deduce that Quentin (Tom Hollander) is working for Greg (Jon Gries), trying to secure Tanya's fortune by setting up her death. Trying to save her life, Tanya finds a gun and kills everyone on board, only to die herself after falling overboard and hitting her head.
With Season 2 of "The White Lotus" officially in the books, all eyes turn to what's coming in Season 3. HBO already renewed the anthology series for a third season, so fans can look forward to it hitting the streaming service in the next few years. The studio has yet to reveal any plot details for the next season, but expecting it to end with death is probably a safe bet. However, show creator Mike White may have craftily thrown in which White Lotus location fans will travel to for Season 3.
The White Lotus could take things to Asia for Season 3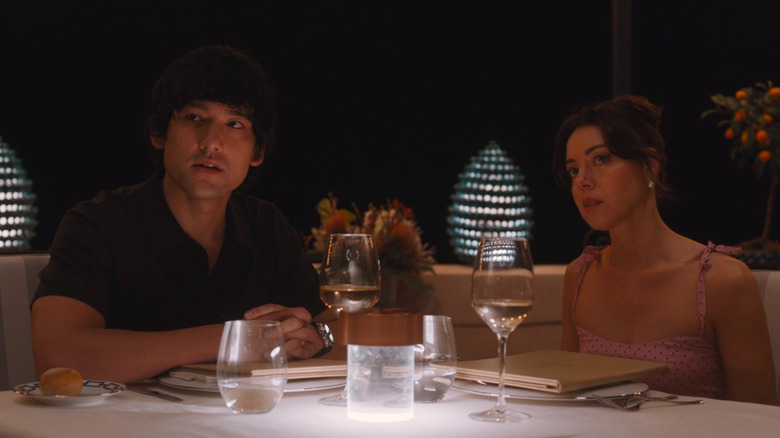 HBO Max
Toward the end of the Season 2 finale, after Ethan, Harper, Cameron, and Daphne have wrapped up all of their inter-relationship problems, the couples share one final dinner before departing. Cameron toasts their friendships before Daphne suggests they should take a trip to the Maldives next year. Could this be a tease of the location of "The White Lotus" Season 3? It certainly seems like it could be.
In the post-episode interview, series creator Mike White briefly states what Season 3 of the award-winning show could look like. "The first season kind of highlighted money, and then, the second season is sex," White said. "And I think the third season, it would be maybe a kind of satirical and funny look at death and eastern religion and spirituality. And it feels like it could be a rich tapestry to do another round at White Lotus." While his comments don't directly state the show's next location, the mention of eastern religion works with Daphne's suggestion of the Maldives.
If that's not enough to convince you HBO could take the show to South Asia, White teased a similar journey on the Season 2 red carpet. Speaking to Deadline, the showrunner reflected on how the first season took place in the U.S., the second in Italy, and he'd like the third to go to Asia. To throw even more fuel on the fire, "The White Lotus" is known for filming in the luxurious Four Seasons resorts, and there just so happens to be many Asian locations, including multiple in the Maldives.