What Has Stephanie March Been Up To Since Leaving Law & Order: SVU?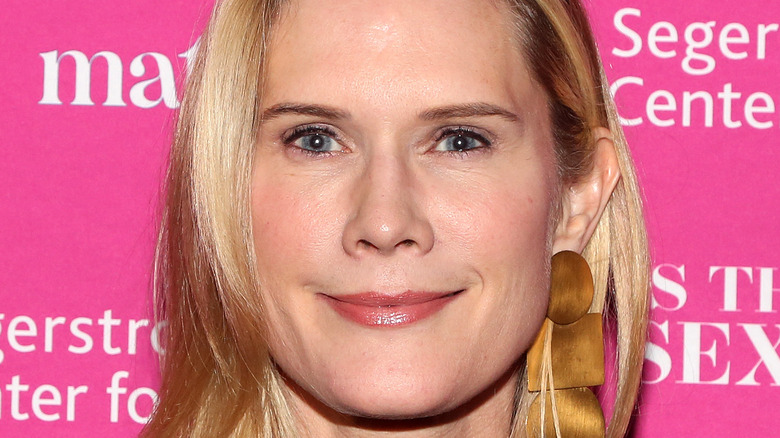 Bruce Glikas/Getty Images
Actress Stephanie March has now played Assistant District Attorney Alexandra "Alex" Cabot within the "Law & Order" universe throughout several seasons and 110 episodes of television. Cabot has mainly appeared on "Law & Order: SVU," becoming one of the longest-serving ADAs before March left the series. The attorney is known for being tough but extremely fair in her commitment to the justice system.
However, Cabot's unbending ethics do change over the years. Cabot was last seen on "Law & Order: SVU" Season 19 in a new role helping women escape abusive relationships. As March told TV Insider, "Now that she's older, she sees more gray and less black and white in the law than she used to." March's most recent appearance as Cabot was in 2018, but here's what the actress has been doing since then.
If you or someone you know is dealing with domestic abuse, you can call the National Domestic Violence Hotline at 1−800−799−7233. You can also find more information, resources, and support at their website.
She had a recurring role on the CW series Naomi
Since her last episode of "Law & Order: SVU," Stephanie March has appeared in mockumentaries like "The Social Ones" and "A President Show Documentary: The Fall of Donald Trump." But her most high profile role is probably as Akira, a refugee alien on the CW series "Naomi."
Long ago, Akira and Zumbado's (Cranston Johnson) version of Earth, Earth-29, was destroyed in the meteor shower which granted select individuals superpowers. Since then, Akira has hidden on Earth-1 while posing as an art gallery owner. Akira blames Zumbado for the loss of their planet, but she still helps Naomi McDuffie (Kaci Walfall) when the alien teen approaches her for help understanding her powers.
March enjoyed playing the character, telling Comic Book, "I think there's a haunted quality to Akira that I really like. It's interesting to play somebody who's so strong and so wounded." Unfortunately, "Naomi" was canceled after one season at the CW (per Deadline).  March has already joined another series with the upcoming "Harlan Coben's Shelter," according to Deadline.