The 1 Former X-Men Co-Star That James McAvoy Wanted To Join His Dark Materials - Exclusive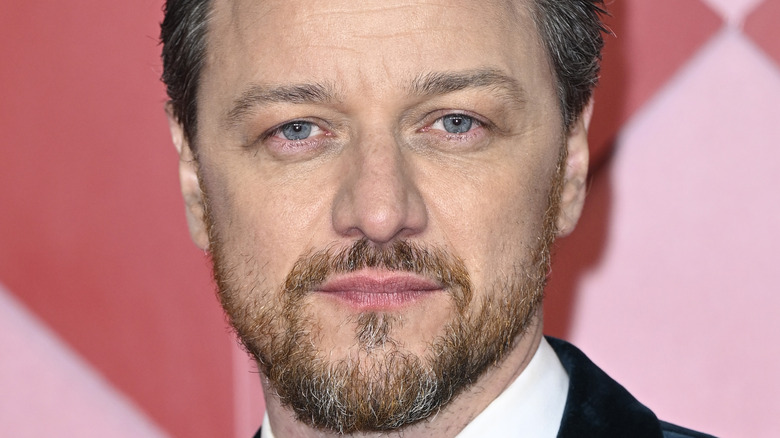 Gareth Cattermole/bfc/Getty Images
Filming for the final season of "His Dark Materials" has come and gone, and with it, the opportunity for more epic cameos. Yet, although there won't be more guest stars to grace the screen following this season, it's still fun to think about. James McAvoy has enjoyed an illustrious career since the mid-'90s, having co-starred with some of Hollywood's greats. Whether he's taking on the villainous role of Lord Asriel in "His Dark Materials" or the heroic role of Professor Charles Xavier in the "X-Men" franchise, McAvoy always makes his characters his own.
And while his stint as Professor X heavily stands out to fans, his time working on the "X-Men" films (and the people he worked with) made just as heavy of an impact on the actor. "His Dark Materials" invited Looper to the press room at New York Comic Con. During an exclusive interview with Looper, McAvoy named the one "X-Men" star he would have liked to see on "His Dark Materials."
A classic X-Men duo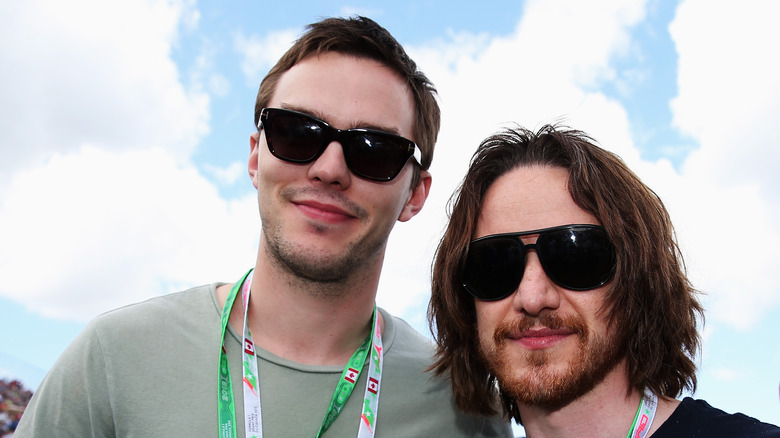 Mark Thompson/Getty Images
On whether there are any former co-stars from McAvoy's other projects that he'd have loved to have on the show and if he has a character in mind that they should play, McAvoy said, "Geez. Well, no, because I haven't thought of this. Who do I love working with? Nick Hoult because he's gorgeous, and what a guy he is ... He'd be someone fun. He'd be a gorilla." Responding to a laugh, he said, "He would. That would be his deal." Hoult played Beast in the "X-Men" films, so gorilla life would be right up Hoult's alley.
Of course, this isn't McAvoy's first time playing a larger-than-life role. Regarding highlights of playing in these massive worlds and why he's drawn to these roles, McAvoy told Looper, "The highlight of playing Lord Asriel is getting to look like you're a good guy, to begin with — and then doing some quite shocking stuff, namely killing your daughter's best friend, who's just a little boy." He added, "[He] also happens to be the son of one of my favorite directors, Jamie Lloyd, who I've done tons of theater with, and other characters from other movies ... [I] can't think of any right now."
"His Dark Materials" airs Mondays on HBO and HBO Max.