Law & Order: SVU's Kelli Giddish Had An Unexpectedly Emotional Reaction To Watching Her Final Episode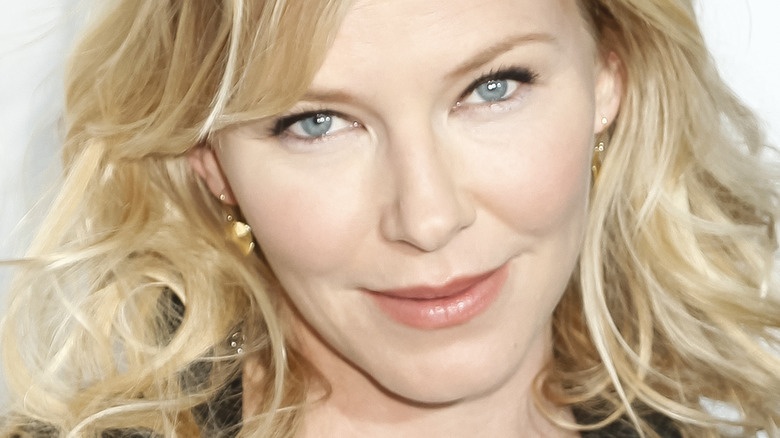 Sam Aronov/Shutterstock
While Ice-T was not the only one in disbelief that Kelli Giddish was leaving "Law & Order: Special Victims Unit," the show's producers and writers continuously made it clear that the veteran detective would have a happy exit. Showrunner and producer Julie Martin insisted to TV Insider that Giddish's character Amanda Rollins and her relationship with Dominick "Sonny" Carisi (Peter Scanavino) would "end the episode stronger than ever," and what could be stronger than swapping vows in a marriage ceremony?
There have been many tributes to Giddish as we approached her last episode, with Martin saying, "Kelli is a bright light on set, a star on and off the screen," and co-showrunner Michael Graziano adding that "Hopes are Kelli will continue in the Dick Wolf universe." Mariska Hargitay wrote her own heartfelt Instagram post, saying in part, "I will miss you so much. You have my respect, my gratitude and my love forever."
While Giddish has had six months to process her departure, it wasn't until fans started posting their own tributes and goodbyes while watching her last episode that it all finally hit her.
Giddish was overwhelmed by her feelings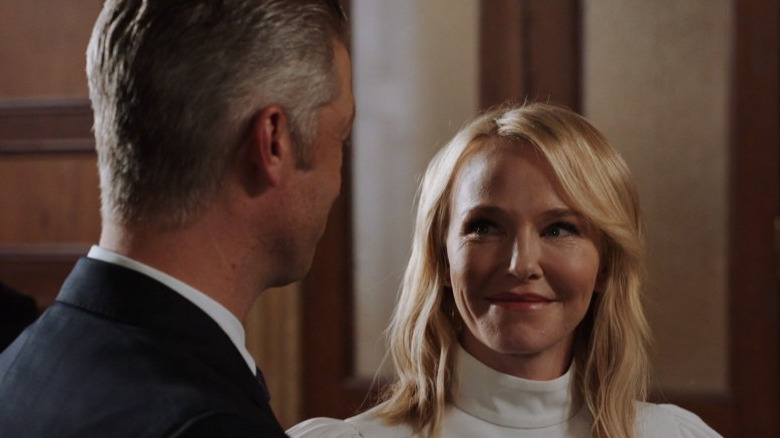 NBC
While talking about how she feels after her last "Law & Order: SVU" episode airing, Giddish realized that she had a lot of feelings that were a bit overwhelming. "There is a finality to it that wasn't there yesterday, so it feels different than it did before I saw it, which I wasn't expecting!" she told Variety. "I kind of said my goodbyes on set. I had that closure, I thought. But last night, just so see how many people were watching and all the kind words I got about Rollins and the show, it was really something special."
On a "Law & Order: SVU" subreddit about favorite Amanda Rollins moments, many fans chimed in about what they loved and would miss about the character and Giddish's portrayal. "She's been a frustrating character at times but her heart was always in the right place & I always liked her, a testament to Kelli Giddish's acting I guess," wrote u/Cultural_Marzipan252. "She has become my absolute favorite character and Kelli is an amazing actress, so incredibly talented," wrote u/specialkk77.
With the "Law & Order" universe and Dick Wolf shows in general taking up a good chunk of the television landscape, it's very possible that Rollins will show up as a guest star in the future, or maybe another character altogether. But whatever Giddish's next career move is, fans are definitely going to miss her portrayal of Detective Amanda Rollins.