Henry Selick Drew Major Inspiration From His Sons For Wendell & Wild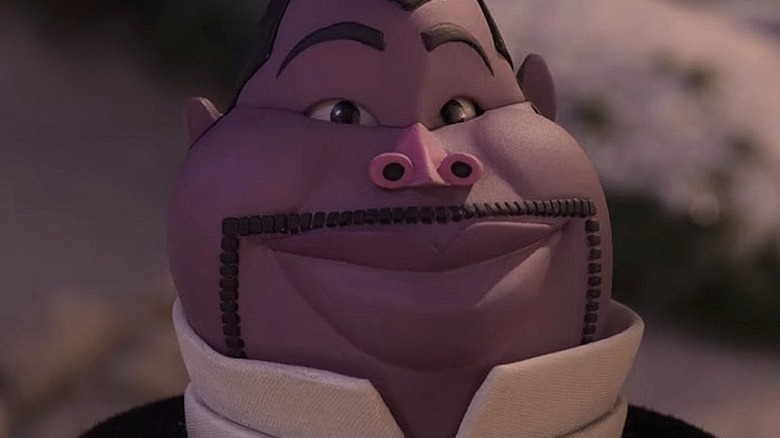 Netflix
Animation fans around the world cheered in collective rejoice for the return of stop motion director Henry Selick with the horror comedy "Wendell and Wild." The filmmaker responsible for such game-changing stop-motion classics as "The Nightmare Before Christmas," "James and the Giant Peach," and "Coraline" saw a long road to getting his newest film out to the world. But as with every animated film, every grand idea starts with a spark of inspiration, and Selick didn't have to go far to find his. 
"Wendell and Wild" tells the story of Kat Elliott, a 13-year-old girl (voiced by Lyric Ross) who agrees to summon Wendell and Wild, a pair of demon brothers (voiced by Keegan-Michael Key and Jordan Peele), to the land of the living in return for the resurrection of her dead parents. The film sees Selick return to the director's chair following a 13-year-long absence from the industry, with his last film being the Oscar-nominated 2009 film "Coraline." 
With help from horror maestro Jordan Peele, who stars as Wild and co-produced and co-wrote the film, and his production company Monkeypaw Productions, Selick was able to bring the meticulously crafted stop motion animated film to life over the course of its laborious production that saw its team fight through numerous challenges (via EW). However, the idea for "Wendell and Wild" came long before Selick and Peele met. In fact, the idea that sparked the stop motion filmmaker's imagination initially came from his own pair of demonic troublemakers. 
The film's inspiration came from a key moment 20 years ago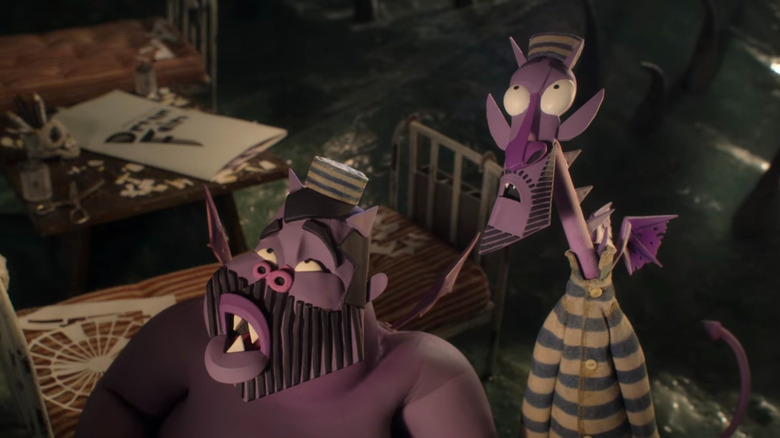 Netflix
Director Henry Selick may have had the titular demons in "Wendell and Wild" resemble their voice actors Keegan-Michael Key and Jordan Peele, but the jumping-off point for the eccentric characters came from his own children. In an interview with AV Club at the SCAD Savannah Film Festival, Selick explains that "The original story was mine from 20 years ago. It was inspired by my grown sons. When they were little and acting badly, I drew them as demons. I wrote a seven-page story, and the movie that was grown from that with huge input from Jordan [Peele] is still based on that." He goes on to describe how he further implemented Key and Peele into the concept by caricaturing them as the demons, and how the success of "Get Out" helped boost the production. 
In another interview on Adam Savage's Tested, Selick dove even deeper into the key moment with his sons that inspired him. "I remember getting a brand new guitar ... a brand new Martin guitar in its case and it's out in the living room," Selick says. "And I started hearing this 'thump, thump, thump' and I walk out and there's two-year-old George jumping again and again from the fireplace onto the top of it because it makes a nice sound." Thankfully, the guitar was not broken, but instead helped spark Selick's bold imagination, giving us the stop motion gem we have today.