How Did Law & Order: SVU Send Off Amanda Rollins?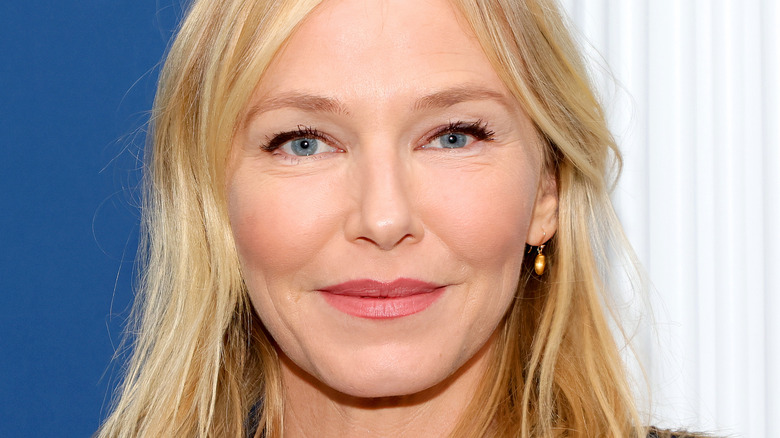 Dia Dipasupil/Getty Images
With its rotating cast of detectives and assistant district attorneys, "Law & Order: SVU" has seen its share of departures over its 24-season run. Some characters left with a bang, as when ADA Rafael Barba (Raul Esparza) was prosecuted for murder (and ultimately acquitted) when he took a comatose infant off of life support. More often, they leave with a whimper, usually to retire or quietly switch departments.
In August, Kelli Giddish confirmed that she would be leaving the show after 12 years, much to the distress of "SVU" fans. "Playing Rollins has been one of the greatest joys and privileges of my life," the actress wrote on Instagram. "There is simply no other character on TV like Rollins. She's grown and changed, and I have as well. I started on this show when I was in my late 20s and I'm grateful I got to spend so many of my adult years with Rollins in my life."
Season 24, Episode 9 marked Rollins' final appearance on "SVU." Here's how her time on the series came to a close.
Rollins married Carisi and took a teaching job at Fordham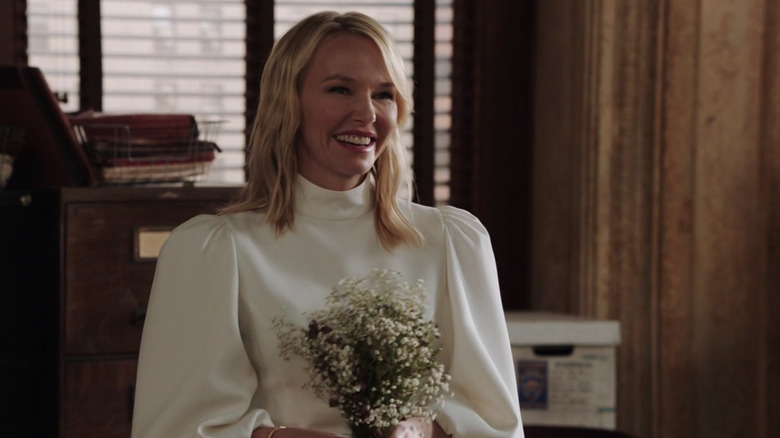 NBC
For her final appearance on "Law & Order: SVU," Amanda Rollins gets an enviable exit: a happy ending. In the winter finale, appropriately titled, "And a Trauma in a Pear Tree," Rollins and Carisi (Peter Scanavino) surprise their colleagues with a courthouse wedding.
There's no rest for the wicked, and after the nuptials, ADA Carisi still has to prosecute a case. In lieu of a honeymoon, Rollins prepares to tell Benson that she is leaving the department for a job at Fordham University. After the two solve their swan song case together — a garden variety amateur pornography case — they get drunk in a hotel room and Rollins breaks the news.
While the marriage between Rollins and Carisi takes center stage in "And a Trauma in a Pear Tree," the episode's real emotional anchor is the relationship between Rollins and Benson. "You taught me how to be a good detective, you taught me how to love myself, how to let people in," she tells Benson tearfully. "This is hard for me. I made this choice and I need you to be okay with it."
The real-life farewell was just as bittersweet between the two actresses. "Kelli, I've loved acting, learning, growing, talking, laughing and crying with you," Hargitay posted on Instagram. "I've loved watching your achingly beautiful performances. I've loved watching our friendship deepen and grow and blossom. I've loved every single minute of it, and I will miss you so much. You have my respect, love and gratitude forever."