Law & Order: SVU Fans Are Not Taking Amanda Rollins' Exit Very Well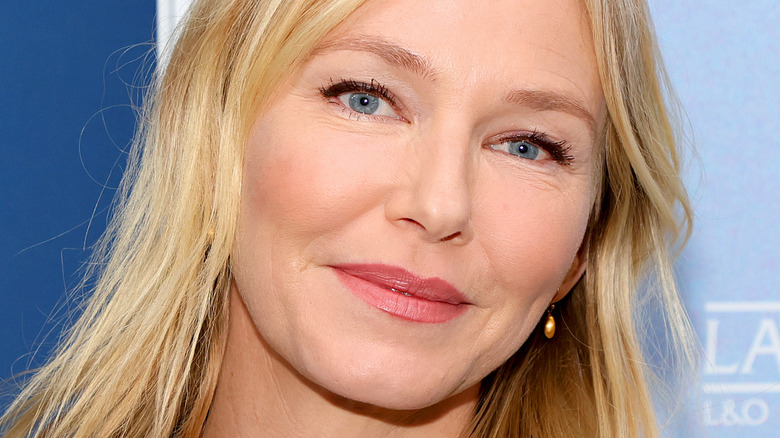 Dia Dipasupil/Getty Images
After the news broke that Kelli Giddish was not only leaving "Law & Order: Special Victims Unit" but rather being forced out back in August (via Decider), fans, writers, producers, and cast members have all voiced their upset and anger at the exit. The actor has starred on the show for 12 years and captured the hearts of fans who see themselves in her character.
"I've been so fortunate to be a part of the 'Law & Order' family for the last 12 years. There is simply no other character on TV like Rollins," Giddish wrote on her Instagram. "I started on this show when I was in my late 20s and I'm grateful I got to spend so many of my adult years with Rollins in my life."
The next episode of the series will be her last on "SVU," and after last night's episode, fans got a first look at what that might include — specifically a wedding between her and her boyfriend, Dominick Carisi (Peter Scanavino). As of now, Carisi is set to remain on the show so hopefully, there will still be some updates on how Rollins is doing. However, that isn't making fans feel any better about the situation.
Fans are not ready to say goodbye to Amanda Rollins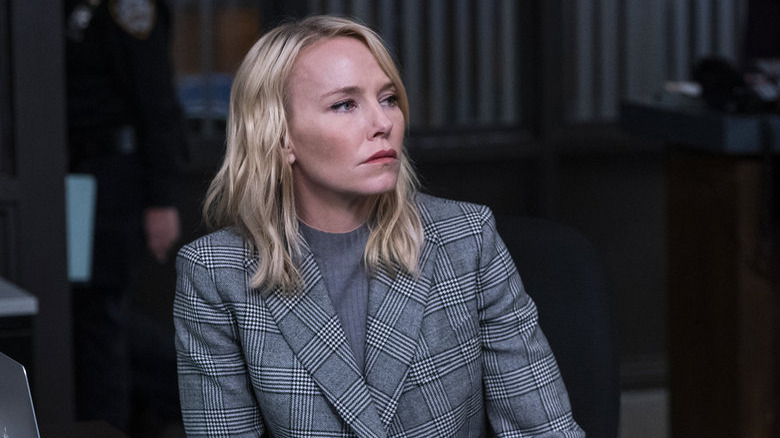 Will Hart/NBC
On a Reddit thread started by u/Top-Cookie1041, viewers took the opportunity to share their frustration at the exit after watching the emotional promo. "I'll admit I wasn't sure how I felt about her when she first joined the team, but over the years/seasons, she's really grown on me. To the point I actually enjoy seeing her more than Olivia [Mariska Hargitay] in newer seasons," u/juniperxmoons expressed. "It's even more heartbreaking when we know this wasn't her choice and some of the other actors, like Mariska, were fighting to try and keep her on the show."
u/Able-Ad1920 added, "I'm not going to be able to watch the show after she leaves, so I'm going to be grieving the character and a show I've watched for decades at the same time." Amanda Rollins has been a major part of "Law & Order: Special Victims Unit" since she joined in 2011, and for many fans, she is truly irreplaceable despite the show consistently bringing new people in. If the series was ending for good, fans would probably be celebrating the "Rollisi" wedding more, but it's hard to enjoy it considering the circumstances.
"I am never going to be ready to say goodbye to Kelli, or Rollins, or Rollisi. She has been my main reason for watching ever since she joined the squad. I'm done after her last episode, I'll watch Peter's scenes online and bask in the glory of his wedding ring," u/kristenleann concluded. If online threats are to be taken at face value, it looks like this will be the final episode for many fans who have watched from the very beginning, making this a bigger goodbye than just to Giddish and Rollins.