The Farrelly Brothers' Kingpin Slid In An Awesome Meme From A 1960s Don Knotts Movie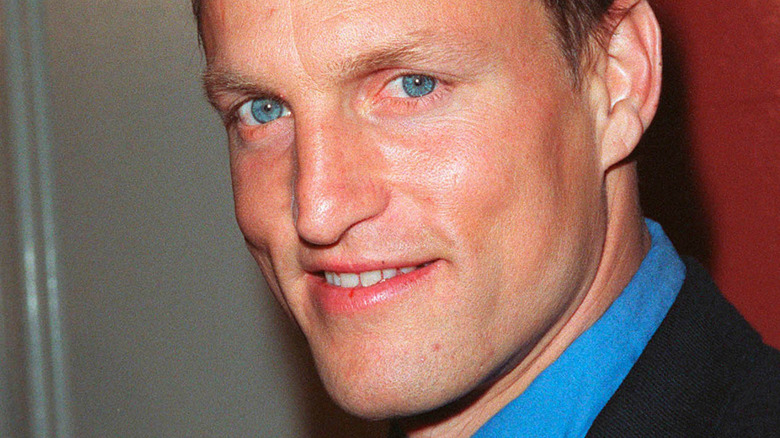 Featureflash Photo Agency/Shutterstock
Before the Farrelly Brothers wrote the famously gross "hair gel" and zipper scenes in "There's Something About Mary," they had some incredible prosthetic hand gags in their knockout bowling comedy "Kingpin."
Woody Harrelson is Roy Munson, once a bowling champion whose career ended when sleazy pro Ernie McCracken (Bill Murray) caused him to get beaten and lose his hand. Now down on his luck, Munson sees an opportunity in a naive Amish kid named Ishmael (Randy Quaid) with bowling talent. Munson and Ishmael set out on the road with Claudia (Vanessa Angel) to make some money from Ishmael's skills.
"Kingpin" wasn't a huge hit, per Box Office Mojo, only making back a little more than its budget. But the comedy has been ranked on lists of the funniest movies and 1990s films because of its creative jokes and Murray's acclaimed performance (via Foote & Friends on Film). It helps that "Kingpin" also used one hilarious meme that goes back to the 1960s.
'Attaboy, Luther! is from The Ghost and Mr. Chicken
"The Ghost and Mr. Chicken" centers on Don Knotts playing a small town ne'er do well, Luther Heggs, who is dared into spending the night at a haunted house. The film was a hit on its release in 1966 (via TCM), and features a recurring joke that became a phenomenon outside the original source. When Heggs especially embarasses himself in public, an offscreen character yells, "'Attaboy, Luther!"
According to TCM, Andy Griffith, Knotts' co-star on "The Andy Griffith Show," came up with the line while working on the script in an uncredited role. This became a popular quote (via TCM) in the culture at the time, with the studio even using it in promotional material for the movie. The Farrelly Brothers eventually also found a way to work the phrase into their own comedy.
During the climax of "Kingpin," Munson gets ready to make another move against McCracken in the tournament. As he steps up to bowl, someone shouts, "'Attaboy, Luther!"
It hasn't been confirmed if the nod was intentional, but the Farrelly Brothers are definitely big fans of "The Ghost and Mr. Chicken." The two even called Knotts' performance one of their favorites in a 2007 interview with Cinema Blend. Either way, it's one great comedy paying homage to another.