The Iconic Seinfeld Episode You Might Not Know Was Pitched By The Farrelly Brothers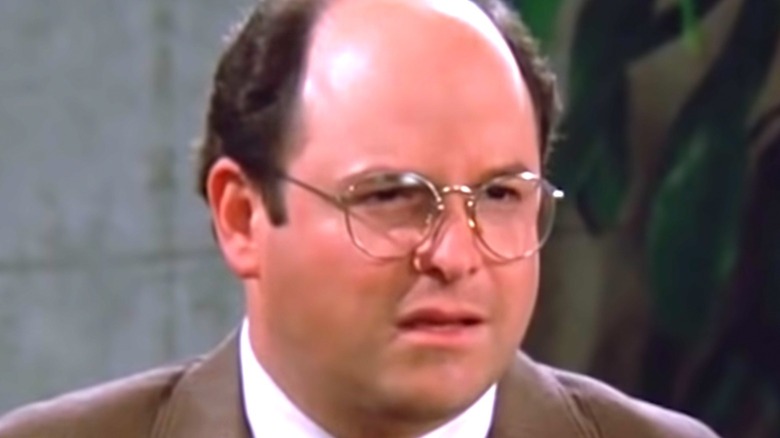 NBC/YouTube
"Seinfeld" ended its nine-season run in May 1998. The NBC show about nothing, created by Jerry Seinfeld and Larry David ("Curb Your Enthusiasm"), left an indelible mark on the pop culture landscape by introducing the audience to the show's often loathsome but hysterical leads and an eccentric array of supporting players. The hit series bombarded viewers with memorable phrases such as "No soup for you!", "Not that there's anything wrong with that," "close talkers," "low talkers," and "master of my domain."
The series turned Seinfeld, who plays a fictionalized version of himself, Julia Louis-Dreyfus (Elaine Benes), Jason Alexander (George Costanza), and Cosmo Kramer (Michael Richards) into household names. Over the years, "Seinfeld" featured a series of notable guest stars, some already famous (James Spader, Bette Midler, Jami Gertz) and others on the cusp of stardom, including Courtney Cox, Jon Favreau, and Molly Shannon.
In addition to the high-profile faces who appeared onscreen, some recognizable names penned scripts for the show, including Greg Daniels ("The Office"), Larry Charles ("Entourage"), and David Mandel ("Veep"). Many "Seinfeld" fans may not know that siblings-screenwriters-directors Peter and Bobby Farrelly ("Dumb and Dumber," "There's Something About Mary") received story credit for one of the show's most iconic episodes.
The Farrelly brothers pitched the premise for season 4's 'The Virgin'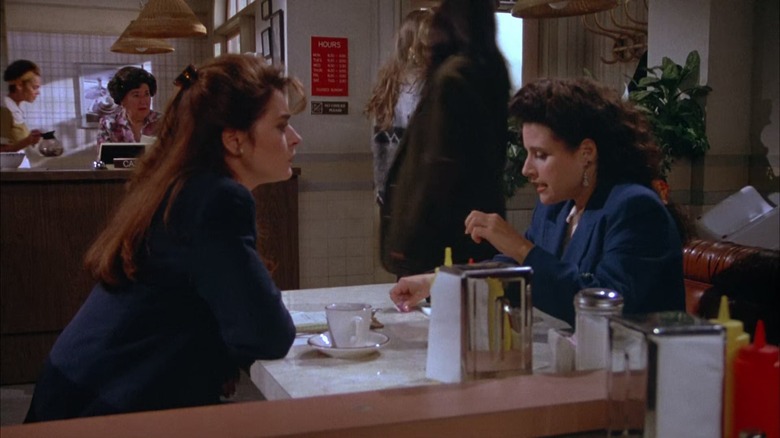 "Seinfeld" Season 4, Episode 9, "The Virgin," was the brainchild of the Farrelly brothers. Jerry finds himself attracted to a professional closet organizer, Marla (Jane Leeves), who drops the bombshell that she's a virgin. Jerry struggles with the idea of dating the chaste Brit, while Marla receives some misguided advice from Elaine that has the episode's titular character reconsidering taking the leap with Jerry. Marla appears again in Episode 10, "The Contest," with Jerry, Kramer, George, and Elaine placing bets on who can abstain the longest from self-gratification. The frustration of courting a virgin takes a toll on Jerry and yada yada: Marla sleeps with John F. Kennedy Jr.
While promoting their 2014 film, "Dumb and Dumber To," the Farrelly brothers discussed their "Seinfeld" experience on the AMA (Ask Me Anything ) Reddit after u/the_slunk asked for some behind-the-scenes dish about the beloved hit sitcom. "Well, we hate to burst your bubble," Peter Farrelly responded. "But we sold the idea... and were given story credit for that one. But the actual script was written by Peter Mehlman. We sold the idea in a room where we pitched to Larry David, Jerry Seinfeld, and Larry Charles."
Their 1992 "Seinfeld" writing credit marked the Farrelly brothers' first foray into episodic television, but it wasn't their last. The brothers collaborated on the 2021 dark comedy series "The Now" which aired for one season on the Roku Channel (via Collider).