In Kelli Giddish's Law & Order: SVU Swan Song, Fans Are Focusing On Noah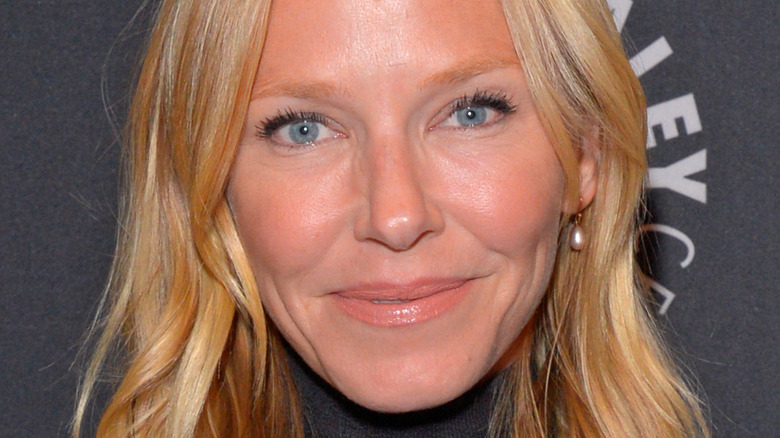 Ron Adar/Shutterstock
On a long-running police procedural like "Law & Order: Special Victims Unit," regular characters like Kelli Giddish's Detective Amanda Rollins can be expected to have the kind of heavy-on-the-drama lives that hook fans' emotions season after season. In this regard, Detective Rollins was more than successful in becoming a true fan favorite in the series.
Joining the New York SVU in the 2007 episode "Scorched Earth," Rollins quickly proves herself a capable, determined detective with the kind of investigative instincts to keep up with the rest of the squad. But along with her degree in forensic science, Rollins also comes to the SVU with a train-load of baggage. Some of the various complications that haunt the detective include a serious gambling problem and a flaky sister whose own issues cause major difficulties for her. Rollins also ended up getting shot by a sniper, just adding to the psychological burdens she carries throughout her long tenure. All in all, it's safe to say that during her 12 eventful years on the show, Giddish's character more than earned her place in the hearts of fans. So, with this lengthy, emotionally engaging history on "Law & Order: SVU," why are events in her final episode on the series generating more fan interest in Noah Porter-Benson (Ryan Buggle) than in Giddish herself?
Fans were less interested in Giddish's farewell moment than in Noah's sketchy behavior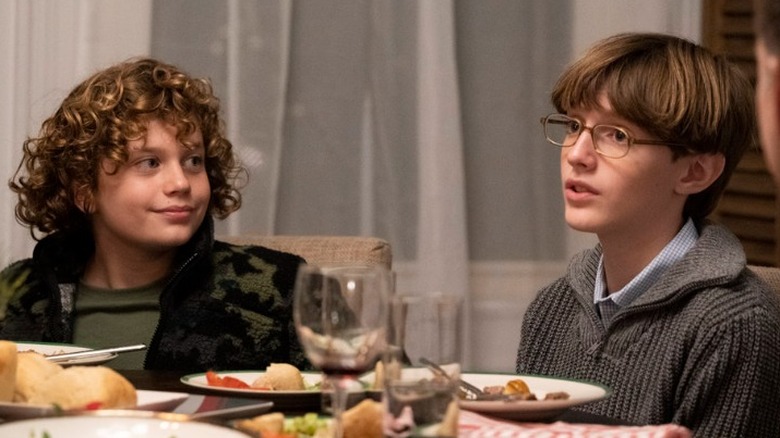 Cara Howe/NBC
Kelli Giddish's exit episode, "And a Trauma in a Pear Tree," features Rollins tying the knot with detective-turned-assistant district attorney Sonny Carisi (Peter Muller Scanavino) in what should stand as a high-interest finale for the character. But some fans were zeroing in on Noah, the adopted son of Mariska Hargitay's SVU Captain Olivia Benson. The reason: after its revealed Noah has a half-brother named Connor (Tre Ryder), Liv ends up suddenly leaving her young son to spend the night with Connor and his family. Later, Noah crushes Liv by telling her Connor is "the only family I have." Fans were not pleased.
Posting on the show's subreddit, user u/AngelofDarkness226 expressed their outrage at the boy's heartless dig to the mother who adopted and cared for him, writing, "noah: he's the only real family i have. Olivia: *internally* Am I a joke to you?" Redditor u/astolenheart87 agreed the kid's remark was cruel, saying, "Oh good Noah, go live with them then." Series fan u/Sahsbn was also deeply annoyed with Noah, saying "I've never wanted to fight a child so hard." And for "Law & Order: SVU" buff u/Chem1st, they could only imagine that the writers would make Noah this harsh to his mom if they weren't thinking straight, as they complained, "The writing for this episode seemed like it was produced by the power of boxed wine."