Ian Bohen Says The Production Crew Members Are Yellowstone's True Usung Heroes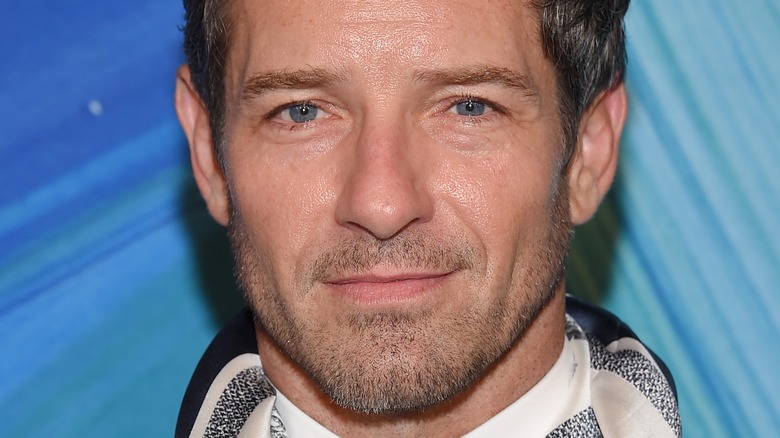 DFree/Shutterstock
With Season 5 of "Yellowstone" off to a bruising beginning, series creatives are clearly out to continue their mission of testing both the wills of their fans and the mettle of their characters. With the Dutton family running lower on allies and longer on enemies than in seasons past, Taylor Sheridan and company are indeed paving a rockier road than ever for them to keep the coveted Yellowstone Dutton Ranch in the family. And that struggle should provide another thrilling, seat-clinching narrative for any fan of the series.   
As it is, that fanbase only seems to get bigger as "Yellowstone" forges ahead, with the show proving a legit ratings phenomenon for Paramount Network (via Deadline). In a new behind-the-scenes promo for "Yellowstone," longtime supporting players Ian Bohen and Denim Richards (who play ranch hands Ryan and Colby, respectively) offer an insider's look at what's made the series such a massive hit. The duo acknowledges the star power of the brilliant "Yellowstone" ensemble, and the crackling writing of Sheridan and his team as key factors in that success, before Bohen admits the show simply wouldn't work without the contributions of the production crew.
Bohen believes authenticity is what sets Yellowstone apart from the primetime pack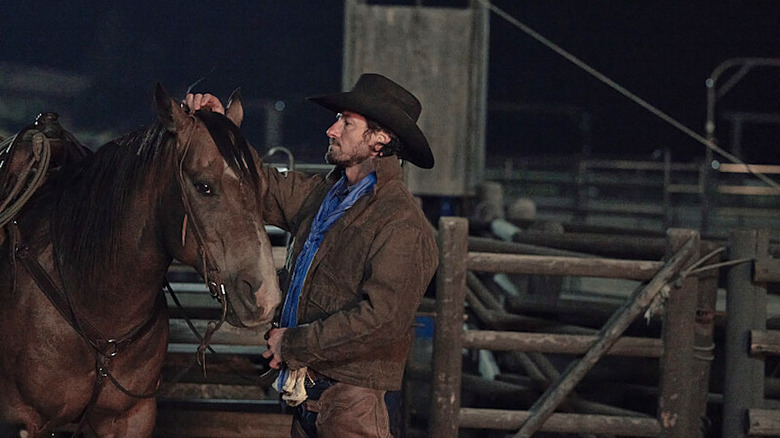 Paramount Network
"The true unsung heroes of 'Yellowstone' are the production designers, wardrobe stylists, and all the animal wranglers," Ian Bohen says, adding the team working behind the scenes of the show is largely responsible for its authenticity. Denim Richards quickly backs that sentiment up, noting Taylor Sheridan and the "Yellowstone" production team go to extensive measures to ensure the series' Western-tinged world is depicted as realistically as possible, noting specifically, "I think that's why this show resonates so deeply with fans."
Those gracious words serve as an intro to clips and interviews covering all it takes to bring the world of "Yellowstone" to life. That journey naturally begins with series mastermind Taylor Sheridan, who claims one of his mission statements for "Yellowstone" was that, "It will be accurate and it will be authentic." That sentiment is echoed by several key crew members, including Stephen Kay (director and executive producer), Carla Curry (set decorator), and special effects supervisor Garry Elmendorf, who notes of the entire production crew that, "We're trying to hold it at a certain level. So that it's as real as possible."
If you count yourself among the legions of "Yellowstone" fandom, you know that even when the series' narrative occasionally spins off in a fit of melodramatic fancy, the world within never feels anything less than genuine. While actors and writers still get much of the credit for bringing the action to life, it's nice to see stars like Bohen and Richards acknowledge they're all but small parts in a much bigger production picture.