Hilarie Burton Morgan Wants The Winchesters' Meg Donnelly In A One Tree Hill Reboot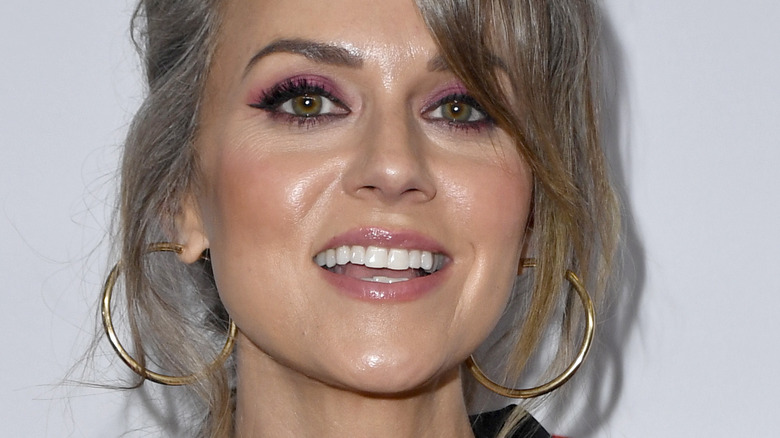 Mindy Small/Getty Images
"One Tree Hill" has cemented its place as one of the most iconic teen dramas. Looking back, not only was the show a commercial success, but it paved the way for the likes of "13 Reasons Why," "Riverdale," and "Pretty Little Liars" to experience massive success. 
Premiering in 2003, "One Tree Hill" focused on the fictional town of Tree Hill, North Carolina. High school basketball dominates the landscape in this small town as two half-brothers take out their familial frustrations on the court and with each other. The two brothers, Lucas (Chad Michael Murray) and Nathan (James Lafferty), form a rivalry against one another as they deal with high school relationships, basketball, and family issues surrounding their father, Dan (Paul Johansson). Rounding out the rest of the cast are Hilarie Burton, Bethany Joy Lenz, and Sophia Bush, all of who made a name for themselves in the teen drama industry. 
Since "One Tree Hill" wrapped up its story in 2012, Burton, Lenz, and Bush continued their friendship built through working together, creating the podcast "Drama Queens." Twice a week, the trio sit down to rewatch episodes of the show, giving fans an insight into behind-the-scenes stories and shenanigans. At a recent live event in Philadelphia, a fan asked the "One Tree Hill" stars who they would want to play their characters in a reboot, and Burton had an interesting choice.
Meg Donnelly could be a perfect Peyton Sawyer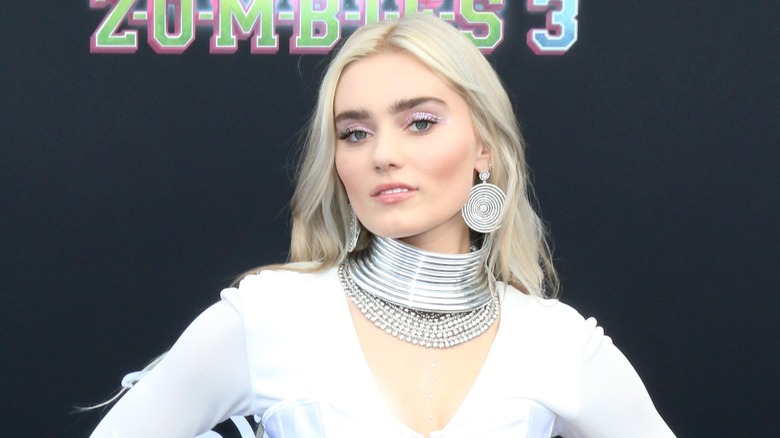 Kathy Hutchins/Shutterstock
"Drama Queens" recently took its show on the road, going on tour for a slew of live-recorded episodes that took them to New York City, Boston, and Philadelphia. During the fan Q&A, someone asked the trio who they would choose to play their characters if "One Tree Hill" were to get the reboot treatment. Hilarie Burton Morgan was the first to respond, quickly locking in "The Winchesters" star Meg Donnelly as her pick for a new-age Peyton Sawyer.
"Everyone knows I'm obsessed with Meg Donnelly," Burton told the crowd. "Listen, I love her on 'Zombies,' I love her on 'Winchesters,' we get dinner with her, like, I'm obsessed with this girl and I'm trying so hard not to be the creepy older lady. But I'm like, 'Hey if you want to, like, hang out sometime, that'd be cool' and, like, I am the creepy older lady. That's just who I am. But she would be a kick-a** Peyton Sawyer. She's a fun, really smart, edgy girl, and I think she can really handle the emotional workload that is Peyton."
With Hollywood's recent obsession with reboots, it's surprising that a show as popular as "One Tree Hill" hasn't gotten the treatment yet. While no plans are in place, there have been conversations, according to series star Chad Michael Murray. The actor told FOX5 New York that the idea had surfaced multiple times before, but that's as far as it got. He thinks a reboot would work well for the show. Given today's societal issues, a new version could adequately represent a new generation of teenagers.