Hilarie Burton Morgan Reveals The 'Frightening' Truth About One Tree Hill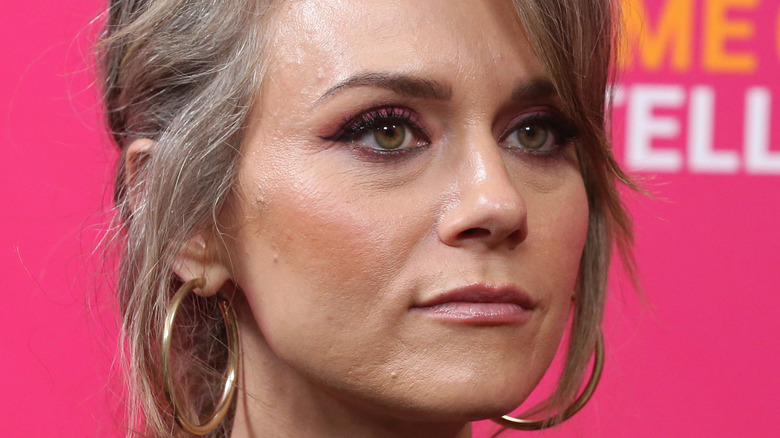 Gabe Ginsberg/Getty Images
Warning: The following article includes discussions of domestic abuse and sexual assault. 
Hilarie Burton Morgan portrayed troubled teen Peyton Sawyer on the CW series "One Tree Hill" for a total of six seasons. Peyton is a cheerleader, but she rarely if ever pursues stereotypical squad member activities. Instead, early in the show Peyton dresses in vintage clothes and makes weird, confrontational art. The character struggles with revelations that she was adopted, as well as her feelings for her on-again, off-again paramour Lucas (Chad Michael Murray). Ultimately, Peyton and Lucas both leave the show in the seventh season, taking their newborn daughter Sawyer with them to travel the world.
In Season 4, Peyton also deals with a seemingly long-lost half-brother, "Derek" (Matt Barr), who turns out to be a deranged stalker, Ian Banks, only impersonating the real Derek (Ernest Waddell). This causes Peyton to withdraw from her life until her friends help her through the trauma. Here's what Burton Morgan had to say about this troubling storyline years later.
The show added more violent plots to attract male viewers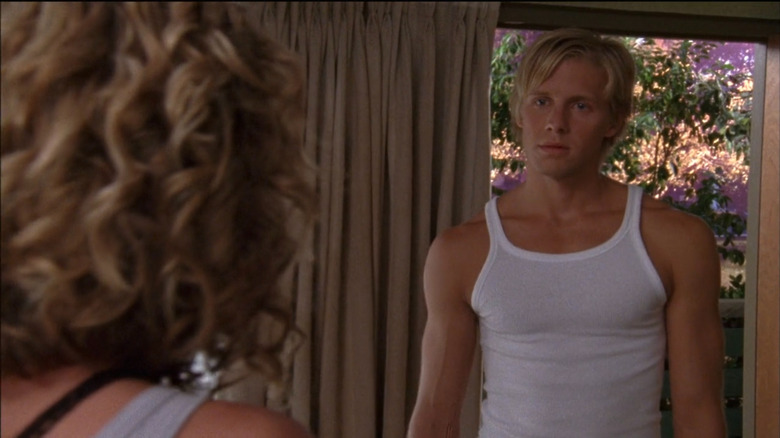 The CW/Hulu
On the episode titled "It's A Fiasco" of their "One Tree Hill" recap podcast "Drama Queens," former co-stars Hilarie Burton Morgan, Sophia Bush, and Bethany Joy Lenz all discussed the Season 4 episode "Can't Stop This Thing We Started."
Burton Morgan noted that after "Psycho Derek," as he became known, assaulted Peyton, "I was specifically pulled aside and told that our male numbers in viewership skyrocketed." Evidently, the showrunners hoped to gain more male viewers and saw this kind of plot as a solution. Burton Morgan explained, "There's a pattern on our show where either violence towards women or super sexualized situations, there's going to be an uptick in that [viewership] because [the show runners] were really hot to capture the male audience."
Burton Morgan said she agreed with this decision at the time, but looking back, "that was really frightening to me." Bush didn't object to this judgment, replying, "To think that we had a team of people in charge of us that chose to seek out and try to entertain violent men, that's a really hard pill to swallow."
If you or anyone you know has been a victim of sexual assault, help is available. Visit the Rape, Abuse & Incest National Network website or contact RAINN's National Helpline at 1-800-656-HOPE (4673).