Mayim Bialik Shares How Call Me Kat's Newest Guest Star Pays Tribute To Leslie Jordan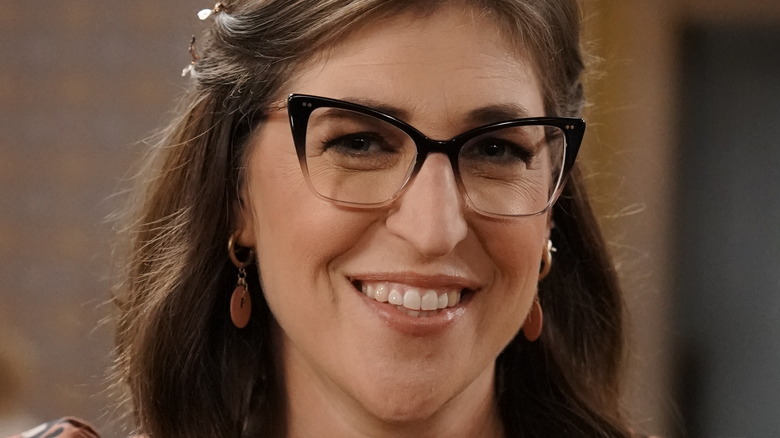 Lisa Rose/FOX
Fans were absolutely heartbroken over the news of Leslie Jordan's untimely death on October 24, 2022. The joyous actor brought light and laughter to countless viewers, particularly with his standout role on Fox's "Call Me Kat," starring Mayim Bialik. He died as they were filming their third season resulting in his final episode of the series airing on December 1.
Fittingly, Jordan's character has a happy ending, with the cheery baker Phil finally finding love. The beloved actor also experiences his first on-screen kiss, which highlights the series' themes of love and acceptance. Executive producer Maria Ferrari expresses how important this scene was with Deadline, who notes, "It was just a really nice moment and I'm so happy that we got to do it." Jordan's lasting legacy is embodied here in a tremendous role for queer representation on television. 
The cast and crew's love for the colorful actor brings us to the very special tribute episode airing after the holiday break. As an executive producer on "Call Me Kat," Mayim Bialik has been sharing her insights behind the memorial, which recruits an exceptional guest star. In that, she also reveals which of Jordan's previous co-stars will be returning in this memorable and heartwarming role.
Vicki Lawrence guest stars at Phil's mother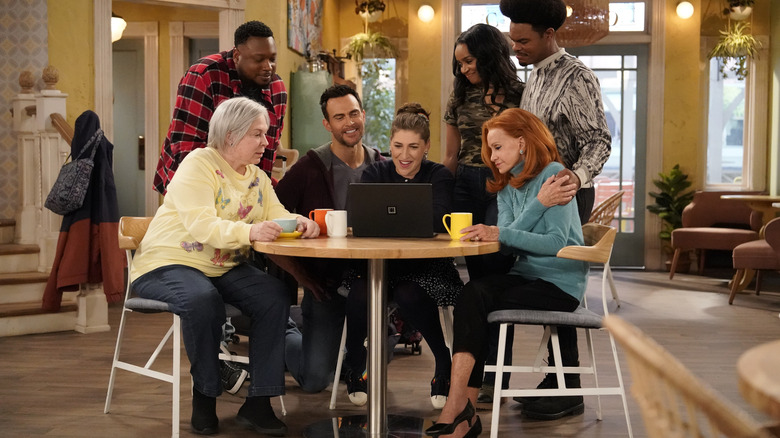 Lisa Rose/FOX
Fans of Fox's hilarious comedy "The Cool Kids" will be delighted to know that Vicki Lawrence is guest-starring as Phil's mother, Lurlene. After the emotional video tributing Leslie Jordan, this brings an essential levity to the series. With TV Line, Bialik breaks down what it means to her.
"We've always talked a lot about everybody's potential family members making an appearance on our show. I've fantasized who I think Randi's mom would be, or Carter's dad would be, and if Max had a long-lost sister, who would it be? So the fact that someone with a connection to Leslie as Vicki has personally and in their professional lives together is so special." In addition to Lawrence's connection to Jordan, Bialik went on to describe how she personally connected with the actress, explaining how she looked up to three comedians growing up: Lucille Ball, Carol Burnett, and Vicki Lawrence. 
Bialik goes on to describe, "But beyond that, we don't want to try and replicate Phil, because you can't. Just like Leslie Jordan, there is no replicating that character or person. But we wanted someone who had enough of the feel-good aspects of Leslie's character and enough of that sharpness and fun Leslie brought to his character. She is her own woman, we age her up, but she's not the destitute woman that sometimes Phil's character would describe her."
Leslie Jordan's special tribute airs on January 5, 2023 on Fox.