Law & Order: Special Victims Unit Showrunner Facing Troubling Allegations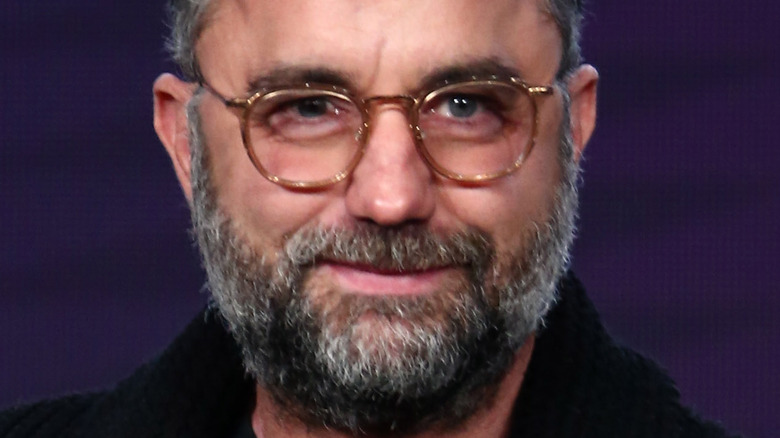 Tommaso Boddi/Getty Images
When fighting and unprofessional behavior occurs behind the scenes of television shows, it generally gets pretty well-documented by those involved. One of the most well-known is the feud between "Community" showrunner Dan Harmon and Chevy Chase (followed closely by Dan Harmon versus the show's executives, and Chevy Chase versus the rest of the cast — it's safe to say "Community" was troubled). There have been many instances of showrunners being fired from their own shows, or actors being fired for abusive behavior towards others. As fans, we don't always know what's going on behind the scenes, outside of the happy interviews about feeling like a family.
"Law & Order: Special Victims Unit" has seen its share of issues over the years since its debut in 1999, saying goodbye to beloved cast members and losing longtime fans because of its half-baked approach to dealing with racial bias and issues in the police force. But the well-worn series has always weathered its crises while still remaining one of the most-watched procedurals on television. But even the most critically acclaimed shows aren't immune to criticism and issues, as some recent allegations against the showrunner of "Law & Order: SVU" prove.
Several former coworkers claim he created a hostile work environment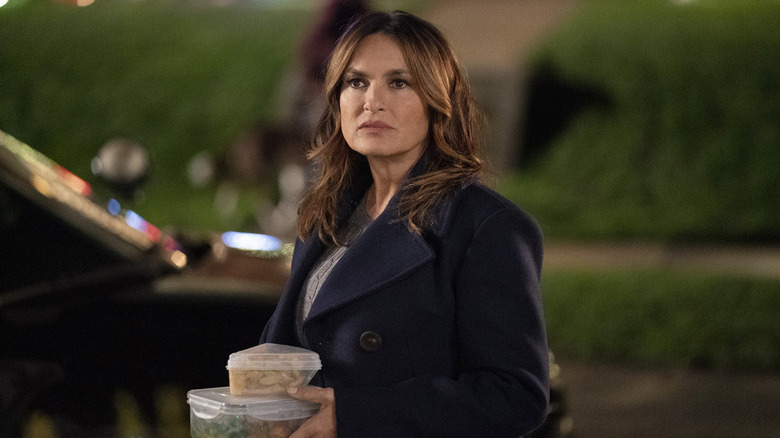 Cara Howe/NBC
After David Graziano took over as showrunner on "Law & Order: SVU," the show's recently hired script coordinator, Haley Cameron, quit. When the position was posted shortly thereafter on a listserv, Cameron decided to voice a warning to future applicants. "The new showrunner, David Graziano, is a very unprofessional, ego-centric, and immature man," she wrote. "I have been in this industry a long time, and I have never experienced such pure, white-male misogyny." Haley went on to state that production under Graziano was "an absolute unorganized nightmare. I urge you — especially women — to think twice before putting yourself in a position that could end as badly as mine did" (via The Los Angeles Times).
Cameron didn't give details, but Graziano's spokesperson, Alafair Hall, released a statement saying in part, "The implication that Mr. Graziano created a hostile work environment, or is sexist, inappropriate and unprofessional is false." Since Cameron's comments, others who claim to have worked with Graziano in the past have also spoken out, either commenting on the listserv position, or speaking to The Los Angeles Times anonymously.
While neither "Law & Order: SVU" star Mariska Hargitay nor executive producer and writer Julie Martin have yet commented, Graziano has admitted he was "a difficult person to work" with on his past show, "Coyote," but he denies that he made unprofessional comments. "Real change is hard, and I continue to work on myself daily," he said (via The Los Angeles Times).