Who Plays Claire Muncy On Alaska Daily?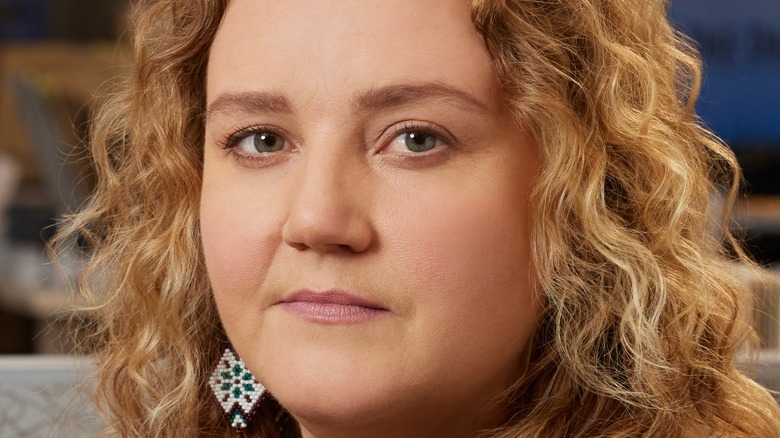 ABC/Matt Sayles
While ABC's stark journalism drama "Alaska Daily" continues to impress both critics and audiences in equal measure, it also still feels very much like an under-the-radar success for the network. That's a bit surprising as "Alaska Daily" premiered with some serious talent aboard, including two-time best actress winner Hilary Swank in the lead role, and Oscar-winning filmmaker Tom McCarthy ("Spotlight") behind the camera.
Under-the-radar status aside, that sort of talent understandably makes "Alaska Daily" the very definition of prestige television. And to date, both Swank and McCarthy have largely delivered the goods in crafting a character-driven drama whose narrative is both deeply humanistic and socially pointed. Said duo has been more than aided in that endeavor by a crack team of supporting players providing deft character work that has helped bring the series' thrilling, and often unsettling, tale of small-town malfeasance to vivid life. And of the characters at play in that twist-filled narrative, few have proven quite as intriguing as Claire Muncy.
That is, of course, in no small part the result of some scene-stealing work from the actress behind the character. Here's who plays Claire Muncy on "Alaska Daily."    
Meredith Holzman is an actress you've probably seen a dozen times before and not realized it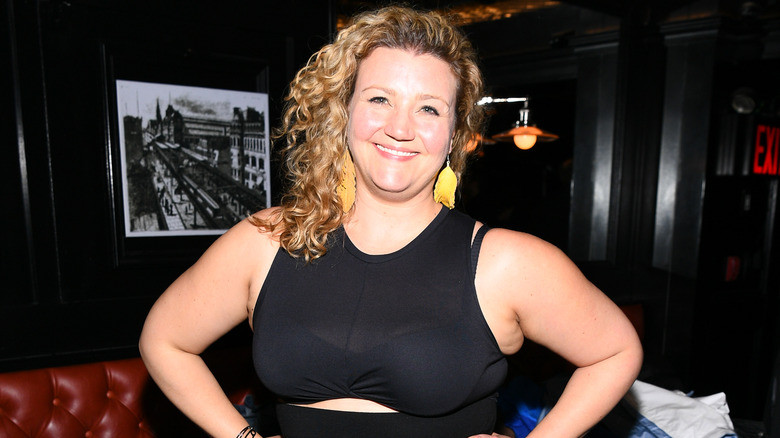 Dave Kotinsky/Getty Images
That actress who plays Claire Muncy on "Alaska Daily" is Meredith Holzman. And if you feel like you've seen her somewhere before, it's because you almost certainly have. Holzman has racked up a seriously impressive list of screen credits over the course of her career.
Holzman earned that first screen credit for a one-off spot in the Emmy-winning drama "Damages," and has gone on to work on some of the best series to grace the airwaves. Her small-screen gigs include brief stints on "Veep," "The Blacklist," and "Chicago Fire." In 2017, the actress landed a prime gig opposite Jessica Beil and Bill Pullman in "The Sinner," and booked a recurring role as a tough defense attorney on "Law & Order: Special Victim's Unit." Holzman made a handful of appearances on "The Good Fight" in 2019, and has since scored brief roles in surprise Hulu hits "Ramy," and "Only Murders in the Building," as well as Netflix's lauded 2022 bio-drama "Inventing Anna."
Over the years, the actress has built an impressive film resume too, though those credits are largely indie fare. Holzman had a particularly solid year in 2019, with a supporting role in the star-studded drama "Luce," and provided a more-than-memorable performance in the pitch-black comedy "Blow the Man Down." If you want to see her at her finest, however, 2019's gritty, critically-lauded (per Rotten Tomatoes) boxing drama "Jungleland" cannot come more highly recommended.