Tom Selleck Calls Out Donnie Wahlberg For Dominating The Blue Bloods Blooper Reel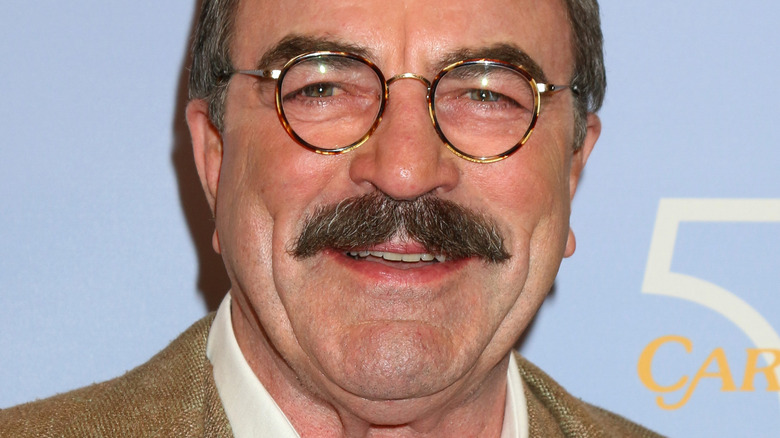 Kathy Hutchins/Shutterstock
CBS drama "Blue Bloods" has been a stalwart performer for the network. Currently in its 13th season, the show follows the professional and personal lives of the Reagan family, the majority of whom are involved in law or law enforcement. Patriarch Frank Reagan (Tom Selleck) is a police commissioner, meanwhile, his eldest son Danny (Donnie Wahlberg) is a detective and his youngest son Jamie (Will Estes) is a sergeant. Frank's only daughter, Erin (Bridget Moynahan), is an assistant district attorney.
While police and legal work is the overriding plot, at heart the show is about a family. Each episode features a weekly dinner scene for the Reagan family where everyone eats plenty and discusses topics at the center of the episode's plotlines. Sometimes there is disagreement, especially from any family members that might not be in law enforcement. People called the dinner scenes "the heart of each show."
But despite the dramatic content on the show, it's not all seriousness, especially behind-the-scenes. After 13 seasons, the cast has clearly bonded as a family and knows how to have a laugh, as evidenced by the constant outtakes on the set.
According to Tom Selleck, Donnie Wahlberg breaks the most on the set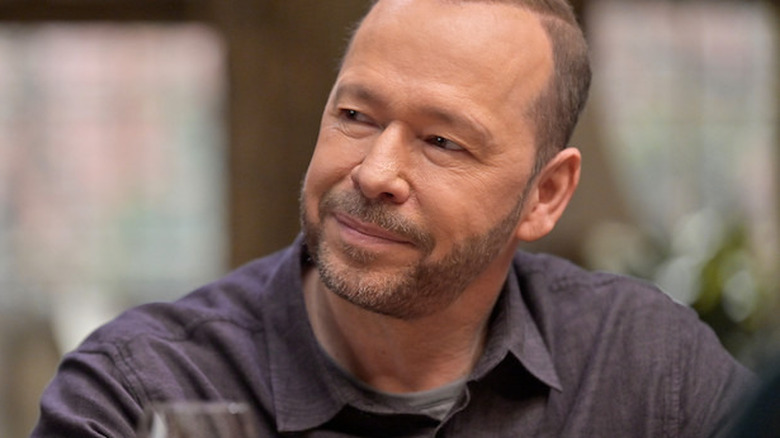 John Paul Filo/CBS
In an interview with Entertainment Tonight, stars Tom Selleck and Donnie Wahlberg reflected on the show and their time on it after over a decade of being on the air. When prompted to say who created the most content for the blooper reel, Selleck — without hesitation — said it was Wahlberg. "Oh, that's Donnie," he said. "He's kind of the king of them." With a laugh, Wahlberg couldn't help but agree. "I gotta be in the top two! It's pretty equal I think but I do try to have fun," he said.
And fun he does seem to have –- watching any blooper reel, Wahlberg tends to have several outtakes, but he also leans into them when they do happen. He's prone to break out in dance, joke with the crew, or tease others when they forget their lines. In one blooper, he even takes time to acknowledge his dog at his own feet, which he had apparently brought to set that day.
After 13 seasons, it's nice to see that the cast still knows how to have a good laugh. Selleck considered his fortunes in being on two long-running shows. "We did 8 [seasons] on 'Magnum [P.I.],' and I never thought I'd get that lucky again. And now we've done 13 and going strong," he told Entertainment Tonight. That kind of success is hard to come by, and everyone on the show seems to be thankful for the opportunity.