Antonio Banderas Gives Shrek Fans Hope For A Fifth Movie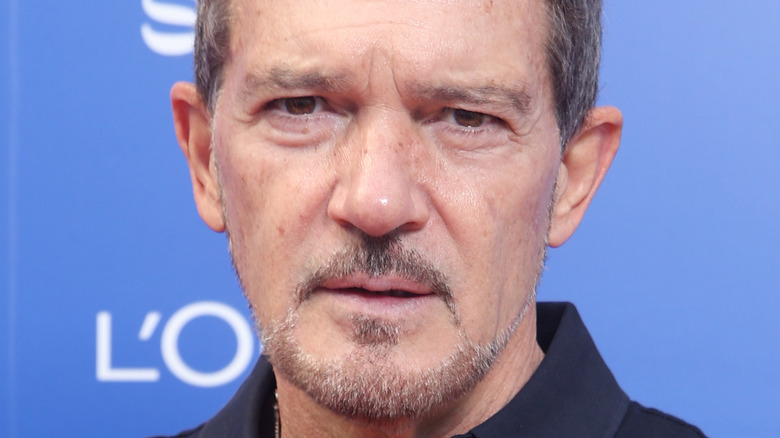 Daniele Venturelli/Getty Images
It's been over a decade since "Shrek Forever After" was released, and it seems as if every few years we get a tease about a "Shrek" reboot in the works, or a "Shrek 5" happening with the original cast, but neither has come to fruition. Eddie Murphy and Cameron Diaz have stated in the past that they'd be onboard for another film, and Mike Myers even told GQ in 2022, "If I had to do one 'Shrek' a year, I'd be thrilled." Supposedly there's a script all ready to go, but beyond that, nothing has ever been confirmed.
Antonio Banderas, on the other hand, recently stepped back into his "Shrek" character as Puss in Boots for a new film, "Puss in Boots: The Last Wish," set to be released December 21. The character, who first showed up in "Shrek 2," has appeared in his own spin-off animated film, as well as a Netflix series that debuted in 2015. Banderas took the character more seriously than others may have because, as he told GQ, he realized that a hero character with a Spanish accent could help teach kids "that there are no good people and bad people depending on their race or their religion or their social status."
While Banderas is busy promoting his latest "Puss in Boots" film, a casual comment about "Shrek" has gotten fans buzzing.
Banderas says that Shrek is 'probably' coming back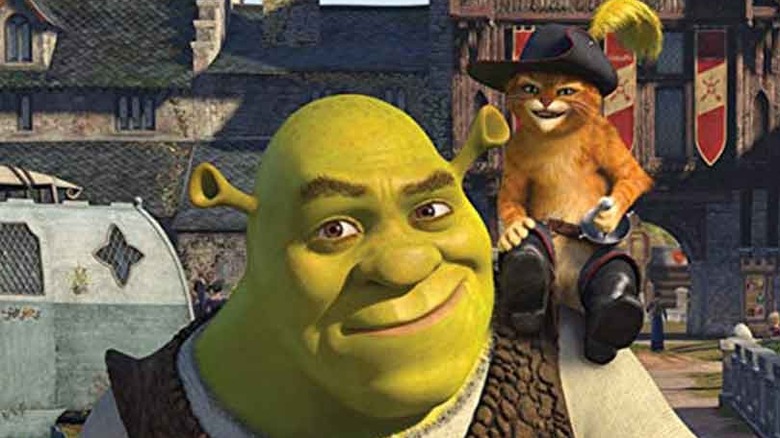 Dreamworks Pictures
While talking to the audience at the Red Sea Film Festival after a screening of "Puss in Boots: The Last Wish," Banderas discussed his history with the franchise. "I've been with this cat for almost 20 years," he said (via Deadline). "The first time I did [played the character] Puss in Boots, I was working on Broadway, so I did my first session there. I've done five movies now. There is probably gonna be another, and 'Shrek' is probably coming back."
The last seemingly-concrete comments made about "Shrek 5" happened in 2018, when Illumination's founder and CEO Chris Meledandri talked with Variety about rebooting "Shrek" and "Puss in Boots," saying that he wanted to bring back the original cast. "When you look back on those vocal performances they're awesome, and while you certainly could make a case for a complete reinvention, I find myself responding to my own nostalgic feelings of wanting to go back to those characterizations," Meledandri said.
At this point, whether or not a "Shrek 5" happens probably depends a lot on how well audiences respond to "Puss in Boots: The Last Wish," the sequel that comes 11 years after the release of its predecessor. Let's hope that it does well enough that we can finally get the "Shrek"  cast back together.