Why The Grey's Anatomy Set Features A Replica Of Scott Foley's Head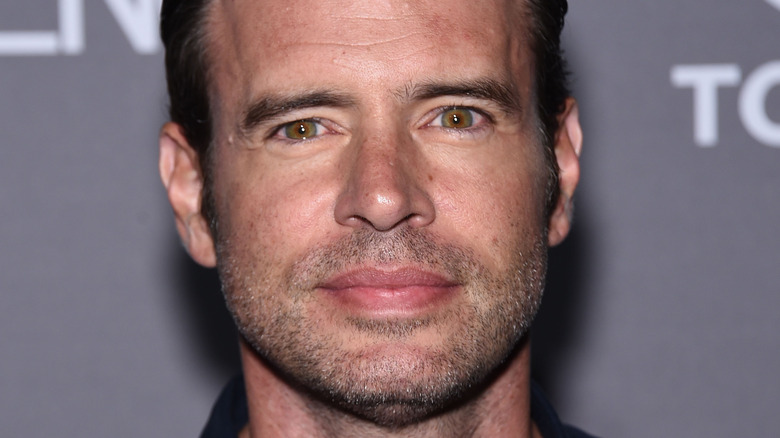 DFree/Shutterstock
Scott Foley has had a strong television career, ranging from his breakthrough role on "Felicity" as Noel Crane to his long-running stint playing Jake Ballard on "Scandal." However, one of his best roles was Henry Burton, a patient afflicted with Von Hippel-Landau syndrome. He portrayed the recurring character in Seasons 7 and 8 of "Grey's Anatomy." 
Burton doesn't have insurance and will die without it. Cardio surgeon Dr. Teddy Altman (Kim Raver) offers him a marriage of convenience so that he can receive treatment. After he later admits his feelings for her, Dr. Altman is surprised to find herself falling in love with him. Tragically, however, Burton develops a tumor near his heart which also causes internal bleeding. Dr. Webber (James Pickens Jr.) and Dr. Yang (Sandra Oh) operate, but Burton ultimately dies on the operating table, devastating Dr. Altman.
Foley didn't appear on the hit series again after his character's demise. However, the production keeps a prosthetic replica of his head around. Here's the reason why.
The Scott Foley replica head has a lot of mileage
An ABC News/Nightline segment timed to the 300th episode of "Grey's Anatomy" in 2017 took viewers on a tour of the medical drama's set. This included the prosthetics and effects department, which works on the show's surgery scenes. Cast member Kelly McCreary revealed that a lifelike version of Foley's face, created for Henry Burton's death scene, is still sometimes used during production.
"We have like a model, like a reproduction of Scott Foley's head because he played a character on the show many years ago, and his character, unfortunately, passed away, though we still occasionally use that from time to time," McCreary said. "So, sometimes we're operating, and we finally look down at Scott Foley's head while we're cutting open the middle, a little further down."
Luckily, Foley is aware of this. During an appearance on "The Late Late Show with James Corden," Foley revealed that when his wife, Marika Domińczyk, guest-starred on "Grey's Anatomy," she took a picture with the head. He even said, "They did a very good job" reconstructing his face. "Grey's Anatomy" features many upsetting deaths. It's a good thing Foley has a sense of humor about it all.