Fans Are Doing Double Takes Over Vince Staples On Abbott Elementary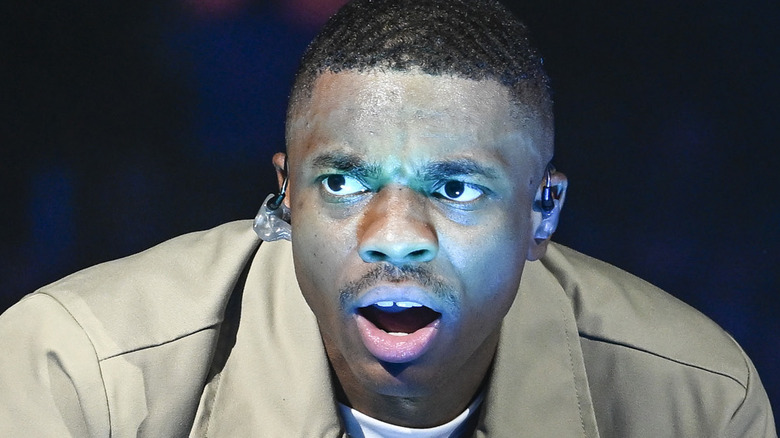 Steve Jennings/Getty Images
"Abbott Elementary" has been roping in some seriously big-name guest stars. A few weeks ago, fans were pleasantly surprised by a guest appearance from former child star Raven Goodwin. Leslie Odom Jr. of "Hamilton" fame stopped by in the Season 2 episode "Attack Ad" as the head of a chain of charter schools that comes into direct competition with Abbott, a guest appearance that seemed to imply that fans have not seen the last of Odom on the show. In fact, the Season 2 premiere, "Development Day," had a huge guest appearance from the wildly popular Philadelphia Flyers mascot, Gritty.
Lisa Ann Walter, who plays second-grade teacher Melissa Schemmenti, previously worked with Lindsay Lohan on "The Parent Trap" and has stayed in touch with the famous actor ever since. In light of Lohan's looming career comeback, Walter was asked in an interview with Elle if she would ever want Lohan to guest star, and Walter was all for it. "You never know!" Walter said. "She could be a long-lost relative. We both have red hair. She could be one of those cousins that Melissa is always talking about." It would be pretty easy to pass off Lohan and Walter as relatives.
The latest episode of "Abbott Elementary" featured another surprising guest star: rapper Vince Staples, who made a brief cameo that promises to open the door to further appearances from the acclaimed hip-hop star.
Rapper Vince Staples throws a wrench in Janine and Gregory's budding love story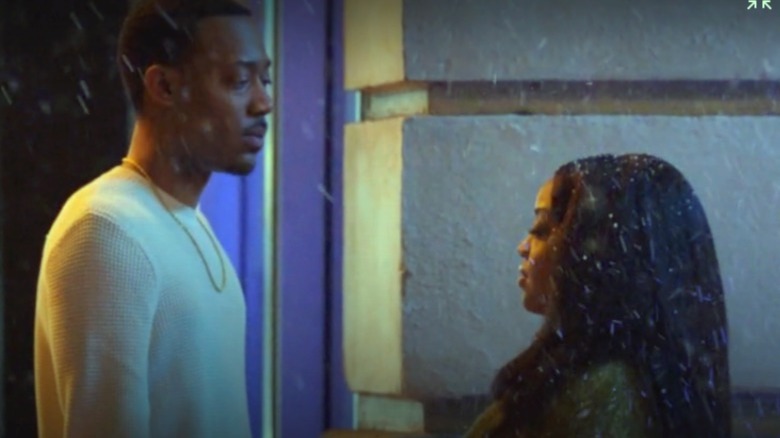 ABC/Hulu
In the latest episode of "Abbott Elementary," called "Holiday Hookah," the will-they-won't-they story continues between Janine (creator Quita Brunson) and Gregory (Tyler James Williams). The two each make plans separately to go out with friends to a club on the first night of their winter break, only to find that they've made plans to go to the same club, leading to a bit of an awkward night. Janine and Gregory do some dancing after all, and there's a moment where they almost kiss. But when Gregory has to run off with his girlfriend, it's Gregory's friend Maurice (Vince Staples) who swoops in to sweet talk Janine.
Fans of the sitcom went wild after spotting the renowned rapper on the show. "I'm here for Vince Staples being a love interest on Abbott Elementary," tweeted @Miss_TiffyBaby. "[S]eeing Vince Staples on abbott elementary has really put me in the holiday spirit," tweeted @blairbry in a post that seemed to be dripping with innuendo, much like the other tweet from @RaiSaleem97 which said, "Vince Staples on Abbott Elementary, Quinta do your thing girl." While Janine doesn't leave with Maurice, he does seem to have gotten his foot in the door, which should lead to some repeated appearances by Staples.
It was announced in September by Deadline that Staples was given his own scripted comedy series at Netflix called "The Vince Staples Show," which was also developed with "Black-ish" creator Kenya Barris. So perhaps Staples wants to get some practice in on "Abbott Elementary" before he stars in his own show on Netflix.