Abbott Elementary Fans Were Pleasantly Surprised To See Raven Goodwin In Season 2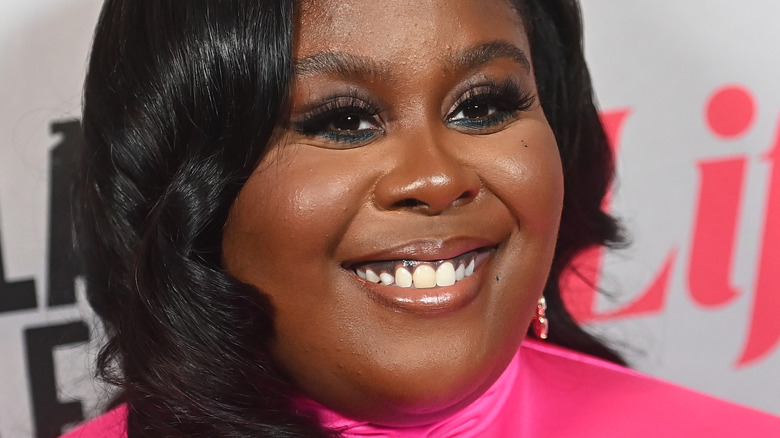 Paras Griffin/Getty Images
Not every child or teen actor is able to continue their career into adulthood, as it's often hard for audiences to accept that actors they came to know as children are actually capable of growing up. However, some young stars are able to transition into more mature roles when they get older, and Raven Goodwin is one of those actors. Having gotten her start on children's shows like Nickelodeon's "Just Jordan" and Disney Channel's "Good Luck Charlie," she moved on to more adult fare as she got older, such as the BET series "Being Mary Jane" where she played the young single mother Niecy Patterson.
In an interview with Vibe, Goodwin was asked if "Being Mary Jane" was her breakout role since she had primarily been known for kids' shows before, and she had a slightly different take on it. "I feel like more than a breakout role it was a transitional role," she explained. "It was smooth. And it was very necessary. At one point I was doing Disney and Being Mary Jane at the same time. But it still felt natural. It still felt organic. When people paint you in an image, it's kind of hard for them to accept you going from being on Disney Channel with a cowgirl outfit to being on BET pregnant. ... I've been pretty blessed because sometimes it's hard for people to get over that."
Thankfully, Goodwin has already broken through that barrier to become an actor playing grown-up roles, and that made her recent appearance on "Abbott Elementary" all the more hilarious.
Raven Goodwin plays one bad you-know-what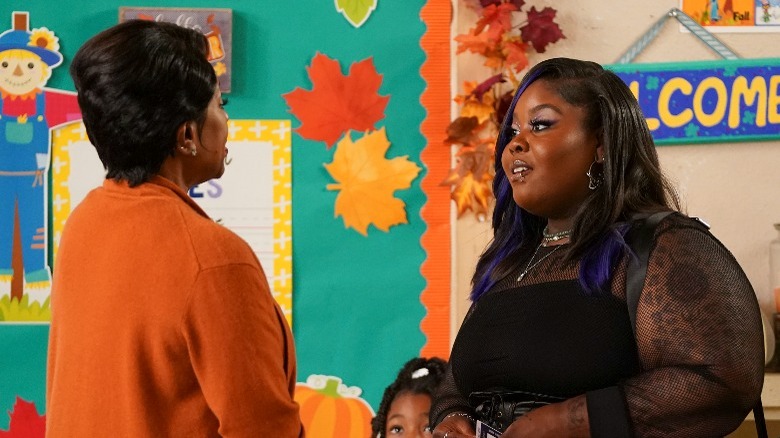 Gilles Mingasson/ABC
In the latest episode of "Abbott Elementary," entitled "Egg Drop," Raven Goodwin guest stars as Krystal, the mother of Tamika (Royce Lewis), one of Mrs. Howard's (Sheryl Lee Ralph) students. Krystal shows up one day at the school with an obscenity tattooed across her chest, much to Mrs. Howard's consternation. Mrs. Howard asks Krystal to cover her tattoo, and she does so but with a hoodie from her own clothing line that contains yet another obscenity. Mrs. Howard spends the episode trying to reach out to Krystal, only to find out that she's a successful businesswoman and a caring mother who doesn't particularly need anybody's help.
Fans on social media were wild with excitement at seeing the former teen star on the hit ABC sitcom. "I ain't seen Raven Goodwin in a minute," wrote @callmedesx. In fact, Goodwin has been very active in her acting career, having starred in the Lifetime original thriller "Single Black Female" earlier this year. "Love seeing Raven Goodwin again, loved her back in Good Luck Charlie days," wrote another Twitter user, @adrianneromcel2. "Raven Goodwin ... is gorgeous, an awesome actress! I hope that she's on regularly," tweeted @peacewyns93. 
It's true that nothing about the episode indicated if the character would return or not, but parents of students rarely make return appearances on the series. Still, there's always hope if a star like Goodwin is interested in coming back.