Walker Independence's Gabriela Quezada Had A Comical Glove Misunderstanding With Jared Padalecki - Exclusive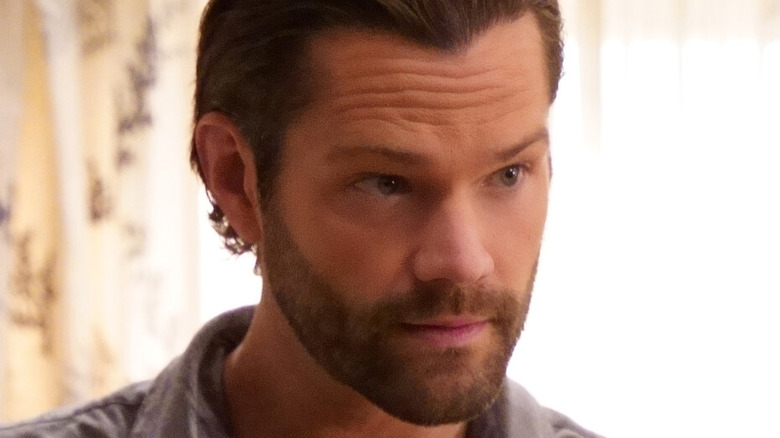 The CW
It goes without saying that everyone loves working with Jared Padalecki — whether he's acting, directing, or producing his shows. Padalecki is busy starring as the title character in "Walker" and producing both "Walker Independence" and its parent series, so he doesn't have a whole lot of time to work with the actors on the prequel. Where's a time-traveling angel when you need one? 
Yet Padalecki still makes a point to meet the cast of the show and show up on set when he can. As it turns out, Lucia Reyes actor Gabriela Quezada has a pretty amusing story from her run-in with Padalecki on the "Walker Independence" set.
Looper spoke to Quezada during an exclusive interview, where she recalled the one time she met Jared Padalecki and the comical interaction that ensued. She also discussed the family dynamics of the "Walker Independence" set and how the cast immediately embraced her.  
A comical encounter with Jared Padalecki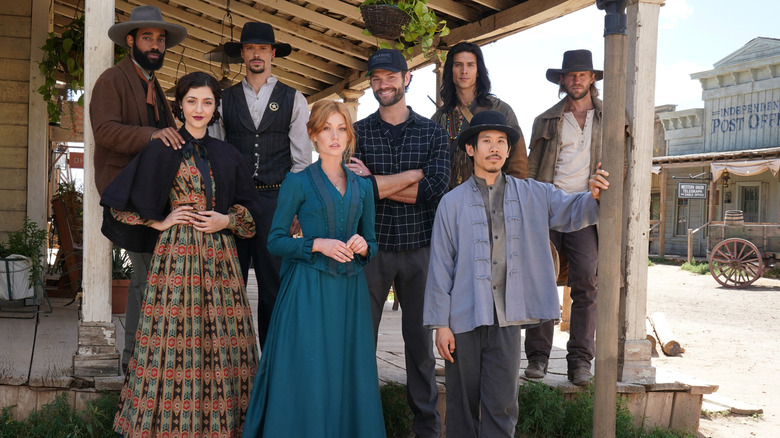 The CW
On whether Quezada has had the chance to work with EP Jared Padalecki at all, she shared a comical glove misunderstanding she had with him. "I've only really met Jared once in person, where he came to set. Funny story — I think it's the episode that's airing tonight — I was wearing these tan gloves that are made out of leather that [is] almost my skin color," she said. "For whatever reason, he seemed to think that they were my actual hands. He was like, 'Wow, that girl has gnarly, gnarly, destroyed hands.' It wasn't until I met him [that] he was like, 'Phew, that's not actually her hands.'"
Of course, Padalecki would be far too nice to say anything, even if they weren't gloves. And hey, Western lotion likely wasn't all that great, so it's probably not that far off.
"[I met him] briefly, because we only got to talk a little bit while I was in the middle of shooting a scene on set, so things were moving really fast, but he's great from what I've picked up on," she added. "Sometimes he's on our Zoom. Sometimes he's on our table reads and whatnot, but hopefully, I'll be able to get to know him a little bit more as things go on."
The Walker Independence family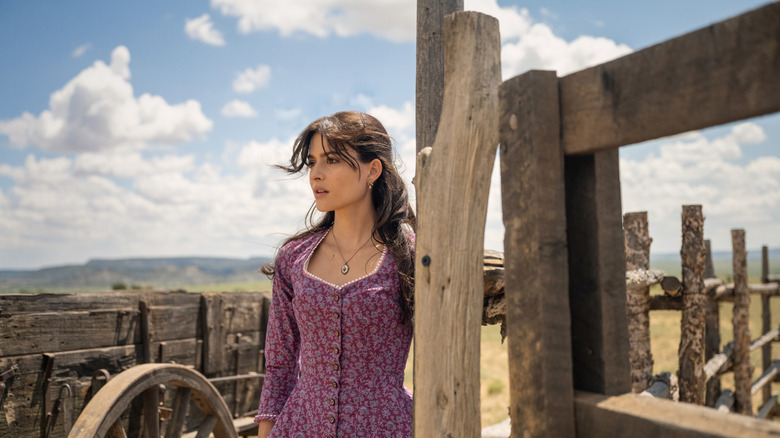 The CW
It's no secret that the "Walker" cast frequently mentions how the set feels like a family. On whether that's extended to "Independence," Quezada said, "Oh my gosh, yeah. From the beginning, I was the last one to come onto the show, and immediately, I was welcomed. I remember I landed. We were shooting the pilot. I landed in New Mexico, I got to the hotel, and within 20 minutes, I was sitting down in the lobby for dinner with the whole cast, and we were playing board games and card games. I was welcomed right away." So, how do we get an invite to this game night? Asking for a friend. 
"Even on set, everybody is so kind. I'm actually living with the head costumer, Marian Toy, which is great, and it's really fun. I'm not always here on the weekends, but when I am here, there [are] always potlucks or dinners [and] game nights, which is all so great," she continued. "It's been a great experience. It makes such a difference being able to work with people that you want to be around and people that you really do enjoy their company. Everyone's been so supportive. All in all, it's been a lovely, lovely experience."
"Walker Independence" returns on January 12. In the meantime, all episodes are available to stream for free on The CW app and website.