Mandy Hansen's Worst Habit On Deadliest Catch According To Her Dad Sig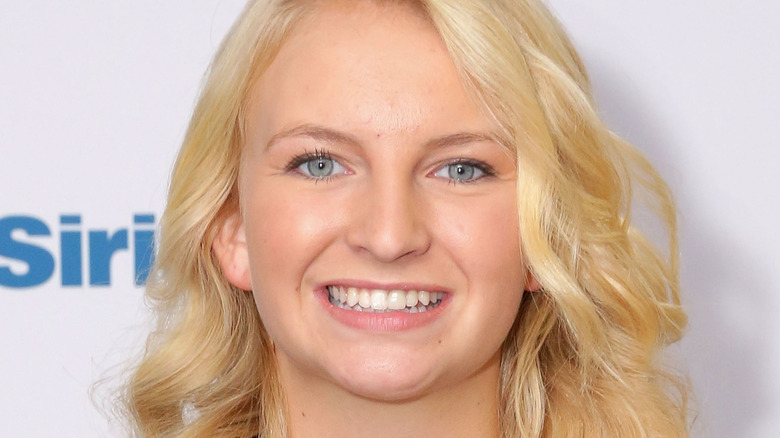 Andrew Toth/Getty Images
For many people, when it comes to various aspects of their life, personal space is a top priority. This, for sure, is true when it comes to the workspace. The combination of long hours and tight quarters can drive the average employee of any business out of their mind. And for the brave fisherman hauling crab on Discovery's "Deadliest Catch," extended hours and close proximity with other fellow workers is a guarantee. Those two factors alone will almost always create a certain bond that would never happen in an office or via Zoom.
On top of the compressed spaces and overtime hours, the job of a fisherman snagging crustaceans on the Bering Sea also connects coworkers via the dangers of the gig itself. When your work consists of dodging 700-pound pots, enduring freezing storms, as well as the ongoing risk of being thrown overboard, these fishermen have plenty of reasons to get to know each other better.
However, when Sig Hansen, captain of the Northwestern, and his daughter Mandy were asked about their professional/personal connection, it was apparent that a whole additional level of familiarity is inevitably established when that co-worker is a family member. In addition to the typical bond between crew members, blood connections such as this one lead to soaking in more personal information, such as superstitions, fears, and even bad habits.
Mandy was not aware of what Sig considers her worst habit
It seems like there's nothing that brings co-workers together more than close proximity, mind-blowing hours, and, of course, the ever-constant threat of death. However, it has been proven on "Deadliest Catch" that a family connection brings that familiarity to another level. The series has presented family relationships over the years such as with the Hillstrand brothers on the Time Bandit and the Colburn brothers on the Wizard. But, on the Northwestern, Sig Hansen and his daughter Mandy prove that these family connections can also be generational.
Sig and Mandy decided to put their familiarity to the test when they joined "People's Co-star Challenge." Here, the father/daughter duo are given questions about each other to see if their bond is as strong as they believe. One of these questions was what they believe is Mandy's worst habit on the job. Although Mandy declared it was her wearing cowboy boots on the deck, Sig exclaimed it was that she's always talking over him. Mandy clearly disagreed when she snapped back, "I haven't talked over you once on this trip!"
Well, although this dual answer was off the mark, both of them agreed on what Mandy believes is the worst job on the boat. Both revealed their answers that Mandy thinks baiting the crab pots is the worst task on the vessel. "I believe that," declared Sig in reference to her saying as such. However, when it came to the question of what Sig is most worried about with Mandy on the boat, their answers perfectly matched a father-daughter relationship. While she answered that her being a girl on a boat full of men was the toughest on her father, the risk of her falling overboard was his actual response.