What Happened To Andy Hillstrand From Deadliest Catch?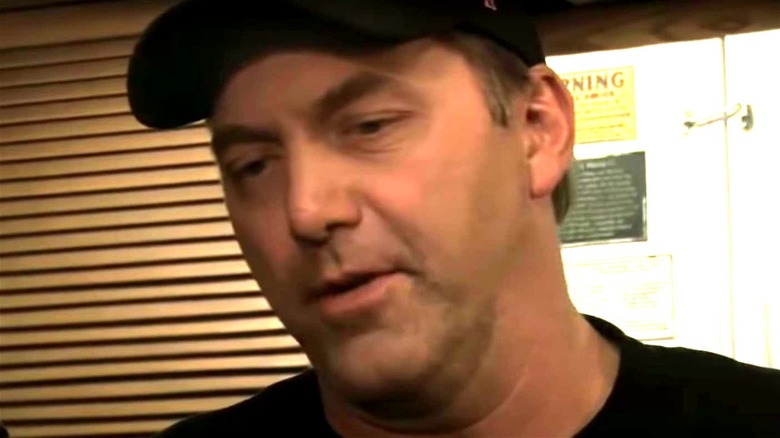 Discovery Channel
Discovery Channel crab fishing reality TV series "Deadliest Catch" chronicles real-life expeditions by various boating crews in the Bering Sea, based out of a port located in Dutch Harbor, Alaska. While the life of a crab fisherman in and around a remote Alaskan fishing port is plenty harrowing, hence the longevity of "Deadliest Catch" — the series has aired for almost 300 episodes in total (via IMDb) — behind the scenes, some of the crew members of the various boats featured on the show are no strangers to controversy. Some of the many fishermen on "Deadliest Catch" were merely criminals in their past prior to the series, and others have been actively involved in crime or other controversy concurrently with the filming of the series. In short, "Deadliest Catch" is both a show about a dangerous industry and a production occasionally spotlighting some genuinely sketchy (to varying degrees) individuals.
Due to a multitude of factors, including the nature of the work, production difficulties, and simply the longevity of the series, the various subjects of "Deadliest Catch" have changed over the course of its lengthy run. The Saga, for example, which is a ship helmed by Captain Jake Anderson, disappeared for a stretch before returning in subsequent episodes. Longtime series regular Andy Hillstrand, however, left "Deadliest Catch" completely, leaving some fans wondering what happened to the former series mainstay.
Andy Hillstrand left the public eye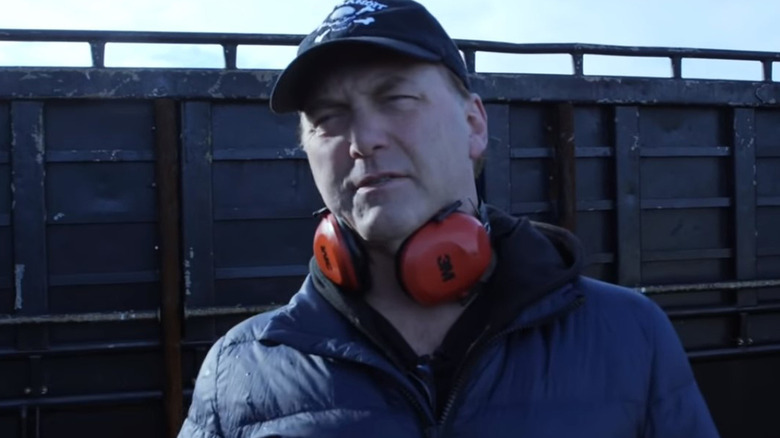 Discovery Channel
Initially, Andy Hillstrand's departure from "Deadliest Catch" coincided with the retirement of his brother Johnathan Hillstrand, with whom he essentially shared captain's duties on their boat, the FV Time Bandit. However, following a multi-season absence, Jonathan and the Time Bandit returned, but Andy was no longer a member of the ship's crew.
In an interview with Entertainment Weekly from 2011, Hillstrand revealed that he and his family and the Discovery Channel team ended up at odds with one another, particularly during the production of a planned spinoff titled "Hillstranded." "It got to the point in our relationship where something had to change and we just said enough's enough," he said. While Jonathan returned to "Deadliest Catch" following those difficulties, it's likely that disagreement later played some part in Andy's decision to leave the series for good. Furthermore, as recounted by user downinthezero in response to a Reddit thread questioning Hillstrand's absence, the Hillstrands were subject to a lawsuit by a crew member of the Time Bandit who was injured on one of their boats by a firework produced by their Hillstrand Fireworks brand, further complicating their continued involvement.
One of the few insights into Hillstrand's life after "Deadliest Catch" is through the official website for ClearSpan, a company that constructs large, open buildings. Among their clients is Hobby Horse Acres, a 17-acre ranch in Chandler, Indiana owned by Hillstrand and his wife. While it's quite possible Hillstrand now lives on his ranch in Chandler, he's remained almost completely outside of the public eye, at the very least ensuring situations like his trouble with the Discovery Channel are no longer a concern.