Would James Cameron Ever Let Another Director Into The Avatar Franchise?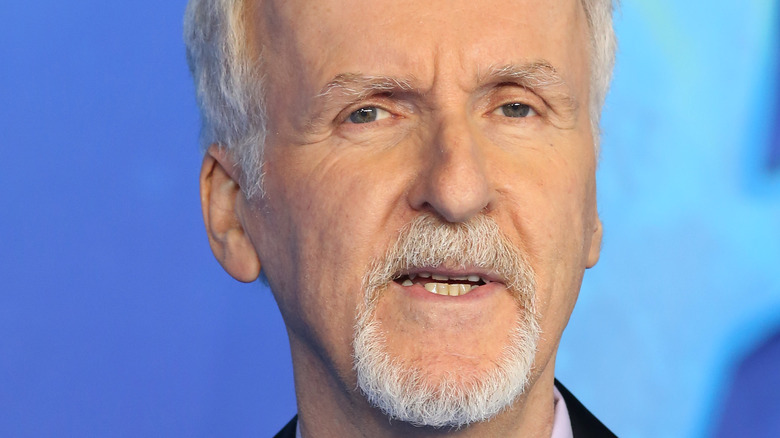 Lia Toby/Getty Images
Masterful filmmaker James Cameron is making his way back to theaters soon with the release of "Avatar: The Way of Water." The long-awaited sequel looks to recapture the magic of its predecessor, which still holds the spot for the highest-grossing film of all time. It shouldn't be a surprise that the "Avatar" franchise is Cameron's baby, holding a big place in his heart and taking up much more of his time than any previous projects. He developed the idea for the first movie back in the 1990s but had to wait for the advancement of technology in order to make his dream a reality. He even went so far as to innovate visual effects and motion capture technology to ensure "Avatar" was as perfect as possible. 
"Avatar" and the world of Pandora come directly from Cameron's mind. The mastermind behind movies like "The Terminator" and "Titanic" seems content with spending the foreseeable future showing audiences the stories his world holds, as numerous sequels are said to be in the works. The exact number has fluctuated over the years. At first, 20th Century Fox greenlit two sequels, then the number rose to four, and now Cameron has revealed he has plans for "Avatar 6" and "7" (via The Hollywood Reporter). As with most films, any potential sequels rely on box office numbers. Chances are "The Way of Water" won't repeat the same success as the original, but even if it makes half of what "Avatar" did, fans can expect a lot more movies coming their way. If that's the case, Cameron, 68, could be into his late-80s by the time a sixth or seventh movie comes out. When asked if he'd ever hand the reins to another director to finish his vision, he had an interesting answer.
James Cameron would hand Avatar over to another director under certain circumstances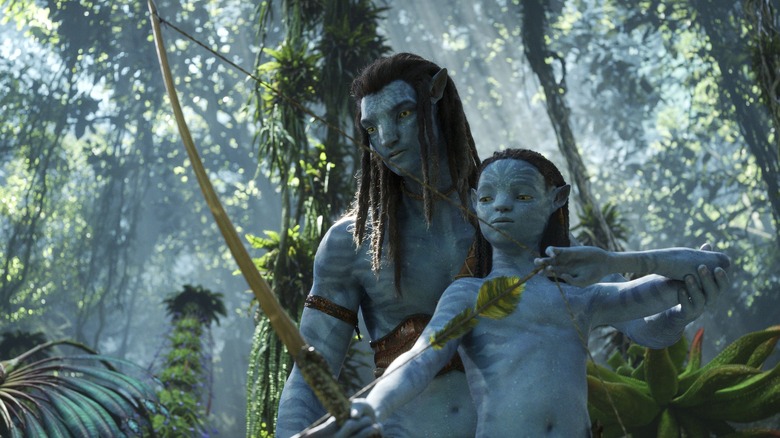 20th Century Studios
In an interview with Collider, James Cameron revealed he's open to the idea of giving "Avatar" to another director to finish his vision. Still, certain criteria need to be met for that to happen. "I think there are a lot of good filmmakers out there and a lot of good filmmakers that understand how to do CG and animation and world-building and all that sort of thing," Cameron told the outlet. "I think that what I would look for is somebody that is willing to be humble before the specific craft of how you make one of these films. Because it's taken us, at this point, 16 years to figure it out, and we're still learning day to day. So it would take time to transfer that knowledge."
However, Cameron reiterated that he plans on making all currently-planned five "Avatar" movies. He understands that nothing is secure in this world. There could be unforeseen illnesses or other things that may require him to step away from moviemaking. If that were to be the case, Cameron thinks there should be a plan in place for someone else to finish what he started.
If Cameron were ever to step away from "Avatar," the next director would be more than prepared to jump into the world of Pandora. The director is known for writing insanely large scripts, fleshing every detail out as much as possible. One of his scripts for "Avatar 2" was about 130 pages long, and he threw it out because he didn't think it lived up to the first (via Variety). He also gave director Robert Rodriguez an equally large script, plus 600 pages of notes, when he moved on from "Alita: Battle Angel."