Call Me Kat's Kyla Pratt Loves How The Show Tackles Mental Health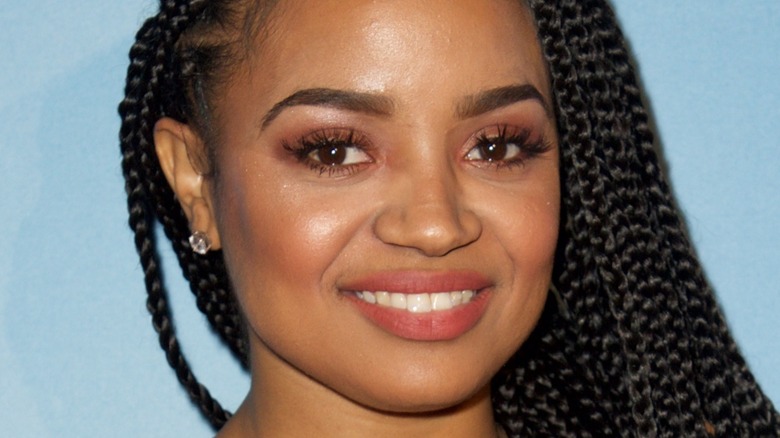 Earl Gibson III/Getty Images
There are a few things in this world that will immediately lead to a life of happiness and fulfillment, and one of them is owning a cat cafe. A cat cafe is an exceptional establishment that is one part cafe, and one part petting zoo, except all of the animals in this petting zoo are cats that live in the cafe. That means these businesses are a fine place to get a cup of coffee and perhaps a tasty pastry while getting covered in cat hair, which actually sounds like a fantastic way to get the day started — at least on "Call Me Kat." 
The Fox comedy, which stars Mayim Bialik as the titular character, began airing its third season on September 29. Although production was temporarily halted following the tragic death of star Leslie Jordan in October, the network continued airing uninterrupted episodes of the beloved series. In the show, Kat is a former college professor who utilizes her parents' wedding fund for her to open up a cat cafe in Louisville, Kentucky, which is the culmination of a lifelong dream. 
One of the cafe's employees is Randi, played by Kyla Pratt, who is best known for voicing Penny Proud in "The Proud Family." Randi starts off as a waitress at Kat's Cafe, before becoming a full-blown partner in Season 3. As quirky as "Call Me Kat" seems, the show also tackles such serious issues as mental health head-on with compassion and understanding. In fact, Pratt absolutely adores this aspect of the series.
Pratt thinks Call Me Kat's representation of mental health is important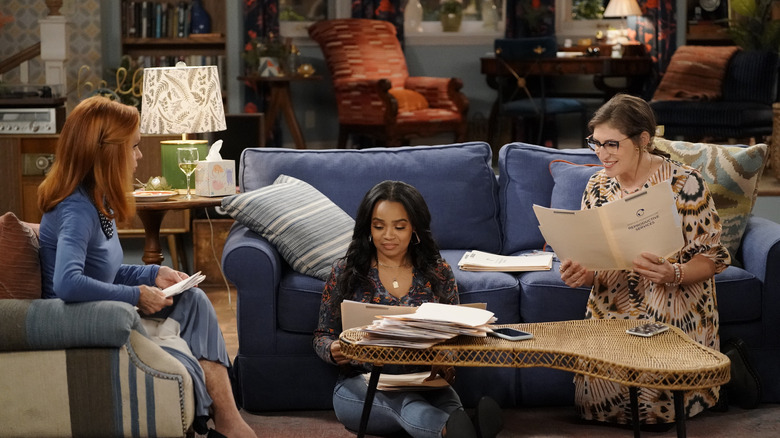 Lisa Rose/Fox
Speaking with Sci-Fi Vision, the three "Call Me Kat" co-stars — Mayim Bialik, Kyla Pratt, and Swoosie Kurtz — were asked about how the show handles mental health issues. Specifically, it was brought up that Season 2 features a plot involving panic attacks, and the actresses addressed whether the show does research or if the story arc was pulled from real-life experiences. Bialik replied that she herself has struggled with panic attacks and pointed out that the show has touched on the fact that Pratt's character, Randi, deals with depression. 
Pratt then jumped into the conversation, and said, "I think that's one of the things that I do love about the show is that we address topics such as panic attacks, such as depression, because I am completely about representation and representation mattering in so many ways, and mentally, I think it helps people, especially viewers, and us as well, become stronger once you realize that you're not the only person experiencing these things."
Bialik also stated that everyone involved with "Call Me Kat" shares a similar goal, which is to craft a show that generates laughs and accurately represents the struggles of real people. She acknowledged that the sitcom isn't "curing cancer," but she also stated that creating heartfelt entertainment that feels real is important. 
Pratt added that for somebody like Bialik, an entertainment industry veteran, to talk about mental health issues is a huge positive. In fact, she noted, it highlights that these struggles are a shared human experience. "I think when people know that they're not alone, it helps them figure out coping ways to deal with things," she said.