The Actress Who Plays Penny Proud In The Proud Family Is Gorgeous In Real Life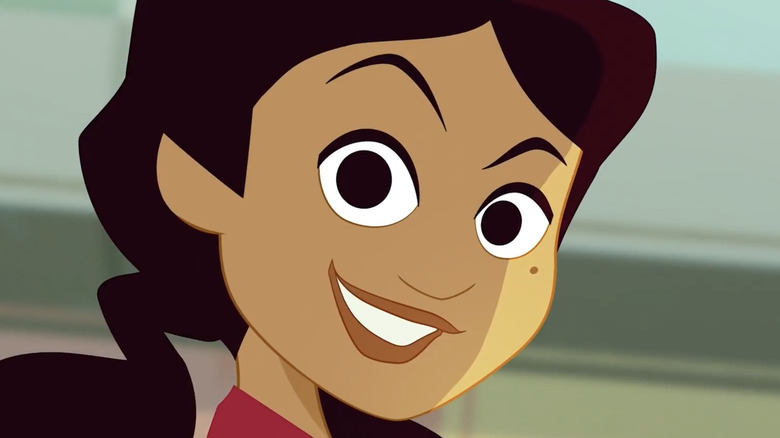 Disney
There were so many cartoons that came out in the 2000s that didn't last very long, most of which were never to be heard from again. But a few were so celebrated that getting the ax couldn't stop them from making a triumphant comeback. One of those success stories of the small screen is most assuredly the Disney Channel series "The Proud Family." The family-friendly animated endeavor is chock full of heartfelt moments, educational storylines, and intriguing things only adults seem to notice.
The series first arrived on the scene in 2001, lasting two seasons and over 50 episodes. At that time, "The Proud Family" was very well-received by fans. Then it was unfortunately canceled in 2005, only to be rebooted for Disney Plus in 2022. Since its release, "The Proud Family: Louder and Prouder" has attained outstanding scores on Rotten Tomatoes.
While the new run has proven to be a worthwhile affair, the original "Proud Family" series is arguably still a must-watch affair for many. The series offered up so many entertaining entries and introduced home audiences to a plethora of fun characters. Some of these talented players, a slew of gifted stars, include Tommy Davidson, Tara Strong, Soleil Moon Frye, Aries Spears, and Carlos Mencia. But some fans may not realize the actress that voices Penny Proud in the Disney series is absolutely beautiful in real life.
Meet Kyla Pratt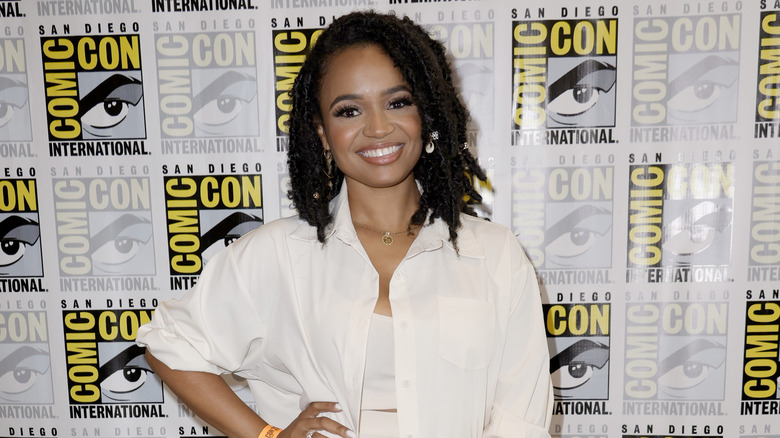 Frazer Harrison/Getty Images
The captivating beauty and talented actress who voices Penny Proud in "The Proud Family" franchise is none other than Kyla Pratt. The beautiful celebrity has utilized her enchanting vocal skills to bring the beloved Disney character to life in all 52 episodes of the original series and every entry from the 2022 reboot. 
According to IMDb, Pratt has had a very prolific career starting at a very young age, and she shows very little signs of slowing down. Of her vast array of TV work, she has lent her exceptional skills to "One on One," "Call Me Kat," "Let's Stay Together," and "Recovery Road." Regarding the big screen, her notable credits include "Love and Basketball" and playing Maya Dolittle in the "Dr. Dolittle" franchise.
While she has accomplished a lot over the years, the role of Penny Proud holds a special place in Pratt's heart. In an interview with Fox Soul, the stunning actress talked about her career, how the original series affected her life overall, and how she felt about returning to the role many years later. "Working on that project at that time, I feel like it helped mold me into the young woman that I am today. Doing it now is an amazing feeling." There is no denying Pratt is proud to have played Penny on the Disney Channel series. While she will undoubtedly be recognized for an assortment of roles, many fans will never forget the gorgeous Kyla Pratt, who provided the voice for Penny Proud.