NCIS: Hawaii Star Vanessa Lachey Had A Heart-To-Heart Talk With The Ocean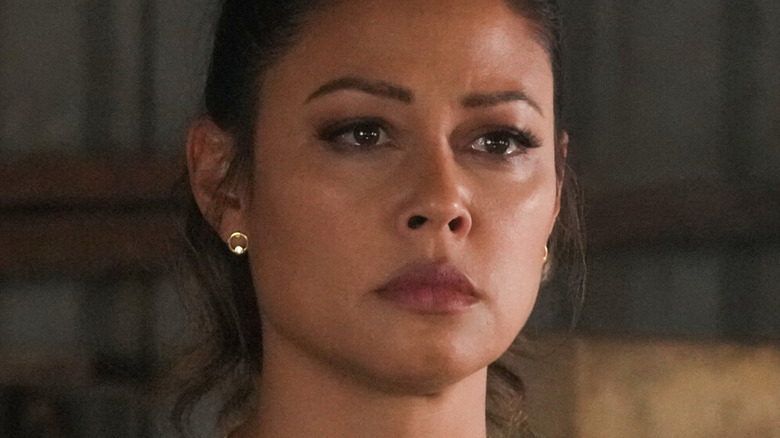 Karen Neal/CBS
"NCIS: Hawai'i" premiered in September of 2021 as the third full-on spinoff of parent series "NCIS." Since then, "Hawai'i" has remained on the air, kicking off its second season just one year later in September of 2022.
Vanessa Lachey stars in "NCIS: Hawai'i' as Jane Tennant, the special agent in charge of the Hawaiian branch of the Naval Criminal Investigative Service around which the spinoff revolves. Between the start of Lachey's career and "Hawai'i," she won the Miss Teen USA title 1998, hosted multiple MTV shows, and acted in a number of major dramas. Given that she now leads a major network TV show, "NCIS: Hawai'i" can be counted among some of her most notable career successes.
For what it's worth, "NCIS: Hawai'i" Creator Jan Nash praised Lachey as the only actor the "Hawai'i" team felt would be right for the role of Tennant. Lachey, meanwhile, credited Hawai'i itself for some of the show's success, describing its famously beautiful scenery as one of the show's advantages over the competition. Lachey has even shared that she feels a personal connection with the island of Oahu that serves as the show's backdrop, recounting how she once had a heart-to-heart talk with the island and the Pacific Ocean surrounding it during filming.
Vanessa Lachey feels personally connected to Hawai'i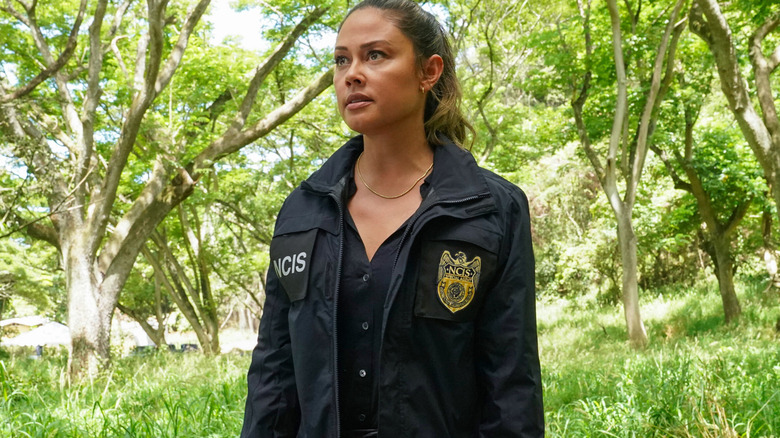 Karen Neal/CBS
In an interview with Us Weekly published near the conclusion of "NCIS: Hawai'i" Season 1, Vanessa Lachey shared that she not only enjoys filming in the state of Hawai'i but has had an altogether positive experience living there too. Lachey grew up a self-described Air Force brat, and of everywhere she's lived, characterized Hawai'i as the first place she's felt at home.
Lachey elaborated upon her connection to Hawai'i in a June interview with Insider, describing a time she wished for the island to protect her during filming. "I was sitting there 2 in the morning and I was having this talk with the island," Lachey said. "I was about to jump into the ocean for a fight scene and I was like, 'OK, please protect me. I'm a mother of three. I'm the first female lead of this franchise. I want to do good for you. I want to tell the world about this island and how special it is and how much we need to, we need to take care of it. So please take care of me and I promise I will do my best to take care of you.'" After that, Lachey described a feeling of love washing over her.
For however long "NCIS: Hawai'i" continues, then, it seems Lachey is plenty happy to remain its star, given the perhaps spiritual connection she seems to feel to her new island home.