Sophia Bush's Most Memorable Day On The Set Of One Tree Hill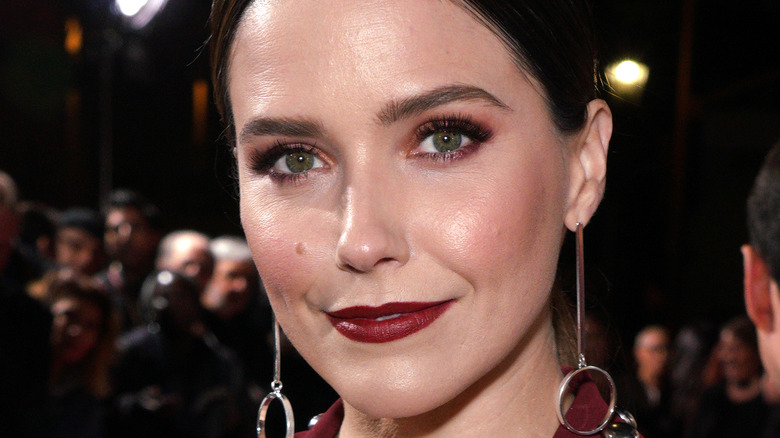 Jc Olivera/Getty Images
Starting with 2002's "National Lampoon's Van Wilder," actress Sophia Bush has been in show business for more than half of her adult life. She found greater fame, however, when she joined the 2003 CW series "One Tree Hill" as Brooke Davis. Brooke is, at first, an immature teen whose romance with Lucas (Chad Michael Murray) ends badly. However, she slowly learns how to mature over the course of nine seasons. As an adult, the entrepreneur also starts a successful corporation, Clothes Over Bros, with her mother, Victoria (Daphne Zuniga).
Bush remained on the show until the series finale but disliked what she described on the "Chicks in the Office" podcast as an "intense" working environment (via US Weekly). "We had grown-ups who we trusted, who now we understand were being really controlling and manipulative," Bush told the podcast.
Still, she felt that there was also "so much joy" on the set as well. Here's more about her most truly memorable day making the show.
Lupe Fiasco playing on the show was amazing
Sophia Bush actually co-hosts a podcast herself with "One Tree Hill" co-stars Hilarie Burton and Bethany Joy Lenz, "Drama Queens," where they recap the series and discuss their time making it. For the November 28 episode, the three actresses talked about Season 4's "Can't Stop This Thing We Started." It was an especially big moment for them, as this was the episode where rapper Lupe Fiasco guest stars as himself.
Bush remembers it as the "coolest thing that, like, I don't know ever happened" while making the show. She even showed up to work hours early out of excitement, resulting in the actress helping Fiasco's crew to unload their set. Lenz knew that she and Bush were "so fan-girly about it" because they loved Fiasco's music.
Burton-Morgan just felt imposter syndrome, describing her disbelief: "Like, 'Lupe Fiasco knows our show? What are you talking about?'" Fiasco plays "I Gotcha" in the episode, in a seminal moment for the show and the musician's exposure. Despite her problems with the work environment on "One Tree Hill," Bush still gushes, "Lupe being there is one of my core memories of our show. Like truly one of the best days I've ever had at work. It was so fun and so cool."