Willow's Showrunner Looked To Game Of Thrones For The Disney+ Series' Big Musical Swings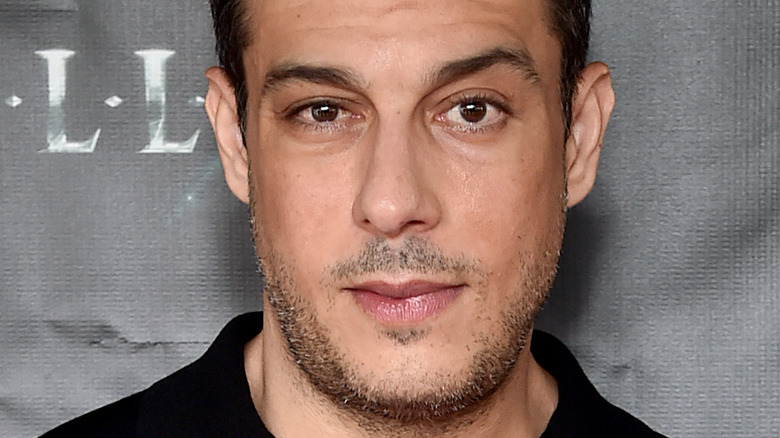 Alberto E. Rodriguez/Getty Images
A lot has changed in the world of fantasy since "Willow" first hit movie theaters in 1988. That the movie's success was middling at the box office, only later gaining a dedicated cult following, speaks to how narrow the room was for fantasy in pop culture compared to today.
Luckily, that space has widened significantly. Case in point: "Game of Thrones" is considered one of the best television series in recent memory, even with what many felt was a shockingly dissatisfying ending. For a variety of reasons, audiences seem more eager and primed to dive into the worlds of grand quests, magic, and mystical creatures.
So it makes sense that showrunner Jonathan Kasdan would feel emboldened by the sagas of Westeros in making certain choices for the sequel series of "Willow," including in how its musical decisions were made. Entertainment Weekly reported recently on the seemingly idiosyncratic use of indie rock and classic rock in episodes of "Willow," in which Kasdan says outright that the idea was inspired by "Game of Thrones."
"There's a great, great needle drop in an episode of 'Game of Thrones' when Jaime [Lannister, played by Nikolaj Coster-Waldau] gets his hand cut off," Kasdan told EW. "It's one of the most shocking ends ever. But you see his hand get cut off, and then it cuts to black. It's some band that they loved covering this 'Bear and the Maiden Fair' song. It just rocked, and it jolted you. I never shook that idea that we could do something like that here."
Modern music in fantasy series
As the article then clarifies, "some band" is, in fact, Minneapolis-based indie band the Hold Steady, who recorded their own version of the fictional song "The Bear and the Maiden Fair" — popular in the mythos of "Game of Thrones" — for the show. This was not the only example of a musical collision between Westeros and the contemporary. The National did the same with the Lannister victory song "The Rains of Castamere." So did Florence & the Machine with "Jenny's Song." And then, of course, there was Ed Sheeran's musical contribution and cameo in the Season 7 premiere.
Kasdan acknowledged that the inclusion of modern artists like Beginners, Night Panda, and Sir Jude in the universe of "Willow" would come with pitfalls, including the possibility of irking a certain section of fans. "But we all felt like the spirit of the show and the soul of it was about teenagers finding out who they are," he continued, highlighting that, like "Game of Thrones," the device aims to cement the relevance of the show in the broader landscape of popular culture. "This felt like an opportunity for something that, like a lot of things, felt inevitable — that you could do this kind of music in a fantasy setting."