Why Adelaide Kane Relates To Her Grey's Anatomy Character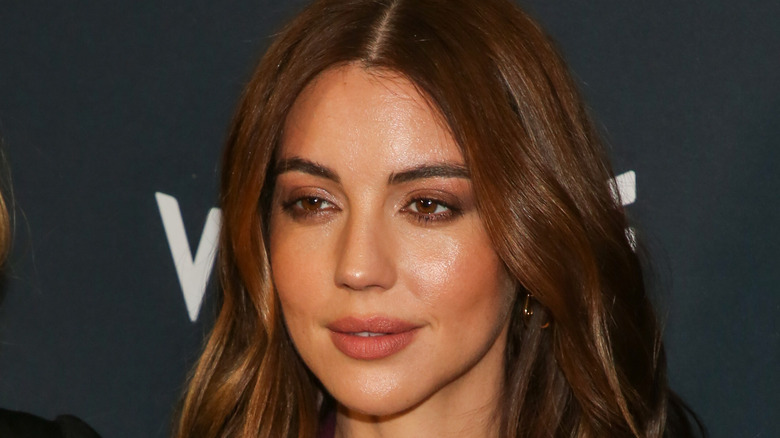 Paul Archuleta/Getty Images
Longtime fans of the "Grey's Anatomy" are always ready for emotional upheaval, but it was still pretty surprising to learn that Ellen Pompeo will be exiting the series as a full-time cast member in the show's nineteenth season. To soften the blow of her impending departure, the minds behind the show have added a new group of interns to the cast, harkening back to the show's roots. This season has introduced us to Benson "Blue" Kwan (Harry Shum Jr.), Simone Griffin (Alexis Floyd), Mika Yasuda (Midori Francis), and Lucas Adams (Niko Terho). Adelaide Kane, who made a name for herself as a leading lady on shows like "Reign" and "Once Upon a Time," also joined the cast as Jules Millin.
These interns have unique personalities, but they seem to be echoes of characters we've met in the past. Jules, who fell into bed with Link (Chris Carmack) before she even started working at the hospital, is clearly a nod to a younger version of Meredith (Pompeo). Plus, Jules' budding friendship with Mika feels reminiscent of the chaotic early days of Meredith and Cristina Yang's (Sandra Oh) dynamic. Thus far, Jules has proven to be pretty relatable, so it might not surprise you to find that Adelaide Kane shares a few similarities with her "Grey's Anatomy" character.
Jules and Adelaide are both works in progress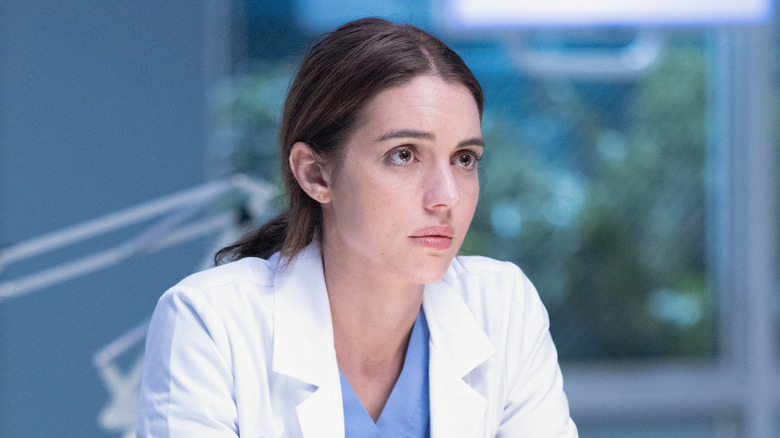 ABC/Liliane Lathan
The same way Lucas provides a new take on Derek (Patrick Dempsey), Jules reminds us why we fell in love with "Grey's Anatomy" in the first place. The show started as a story about a group of young doctors trying to make their mark on their world. Right off the bat, Jules is a character who feels familiar. Her dalliance with Link is an obvious nod to the origins of Meredith and Derek's love story, and Adelaide Kane has grown attached to her character. Speaking with Shondaland, Kane admitted that she and her fictional counterpart share a tendency to take charge, as well as an affinity for crystals.
"Jules is into astrology and crystals, and I am also into astrology and crystals — like low key. I guess she's just a very compassionate person and is a little bossy," Kane told the outlet. "And I think I have a tendency to be a little bossy. Sometimes I tend to mother people when they don't need to be mothered– which is something I'm working on [and] something Jules definitely needs to work on."
If Jules evolves as much as Meredith has over the years, watching this younger generation of doctors learn and grow will definitely be entertaining. On a show that's known for killing off characters without a second thought, no one is ever truly safe — but we'll hold out hope that Jules will stick around for a while.