The Real Reason Grey's Anatomy Season 19 Added So Many Interns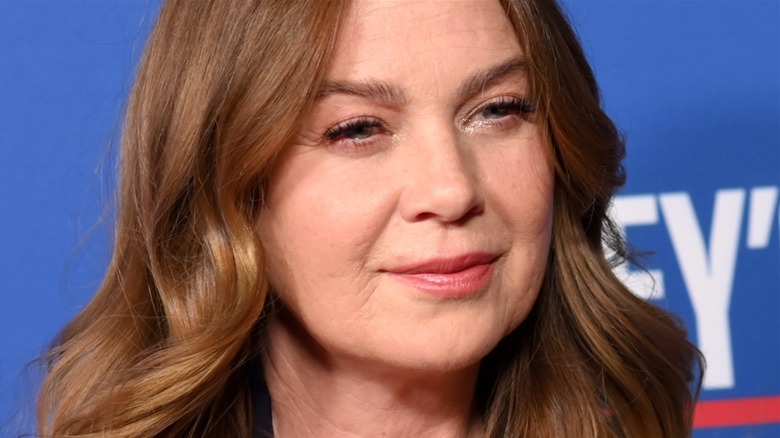 ABC/Stewart Cook
"Grey's Anatomy" is poised to begin its 19th season on October 6, and while some things never change — one can expect that all of the medical mayhem, romantic mishaps, and drama that's inherent to the show will definitely still factor into the program's plots — this year, Grey Sloan Memorial Hospital will see a whole lot of brand-new faces. There will be a fresh team of five new interns who will be doing their first rotations at the venerable medical institution, the biggest batch the show's seen since its maiden season. 
People Magazine reports that Niko Terho (Dr. Lucas Adams), Adelaide Kane (Dr. Jules Millin), Midori Francis (Dr. Mika Yasuda), Harry Shum Jr. (Benson "Blue" Kwan), and Alexis Floyd (Dr. Simone Griffin) will be stepping up to the bat to keep fans entertained as their characters learn the ropes. But why start afresh now with a whole new team of doctors in training? Showrunner Krista Vernoff has explained why the halls of Grey Sloan will be so thoroughly packed.
New characters will fill in the void left by Ellen Pompeo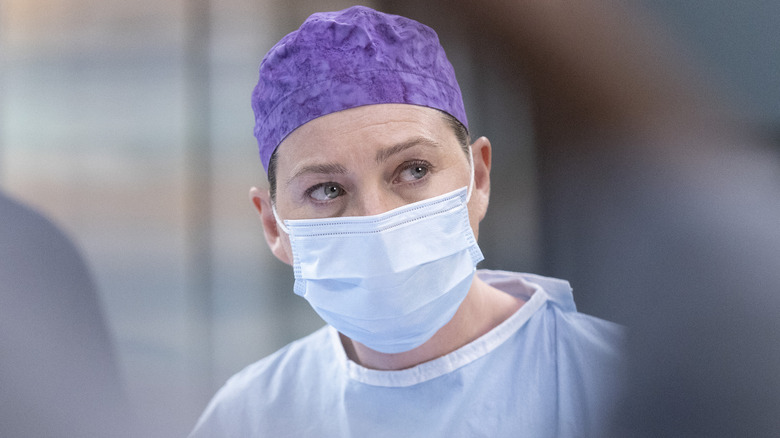 ABC/Liliane Lathan
During a September 2022 interview with Entertainment Weekly, Krista Vernoff explained that the show is looking to refresh itself. "It's allowing us to get back to the early model of teaching and learning," she said, adding, "It just felt like the right moment. Ellen [Pompeo] is having less of a role in the show this year, and this felt like the right moment to come at it fresh with a bunch [of new characters]." Vernoff also revealed that Jake Borelli's character Levi Schmitt will be the interns' new resident.
As we previously reported, Ellen Pompeo will still be contributing her signature voiceover narration to each episode of the show, but will only physically appear in eight episodes of Season 19 while she attends to other projects and takes time off. This will leave quite the narrative hole behind, but with five new characters picking up the slack, producers seem to be hoping the show won't miss a beat. After all, "Grey's Anatomy" has had a rotating main cast for years now, and has lost plenty of doctors to death as well as moves out of town.
But will fans of the show accept this narrative sea change? It will take a while to find out; Vernoff explained that Pompeo appears in the first eight episodes of the season. Will the winter be kind to the medical drama? That's up to the show's legion — and loyal — viewers to decide.