First Look At Alice Eve's Iron Fist Character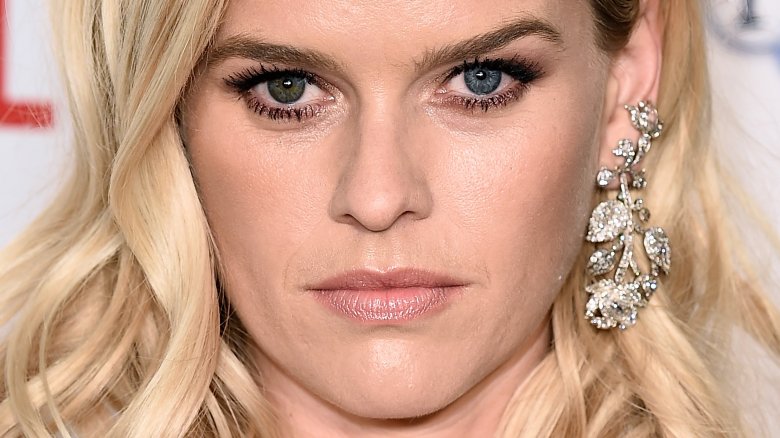 Getty Images
The minds behind Marvel's Iron Fist are hard at work on the series' upcoming second season, and a bundle of new set photos reveal the first look at a new character. 
Posted on Twitter by fan account Finn Jones Central, the snaps feature Alice Eve's mystery character helping Finn Jones' titular Danny Rand/Iron Fist after he apparently injures his leg. The two are wearing similar outfits — plain pants and hooded jackets in dark, neutral tones — which might indicate that whomever Eve plays is an ally of Danny's. Perhaps she's even a friend, as Danny is seen in one picture leaning against Eve's character as she aids him in making it to safety. 
In a follow-up tweet, we see Eve and Jones sharing a laugh in between takes — a promising sign that even if their characters don't get along on screen, the actors are quite good pals when the cameras aren't rolling.
Take a look at the photos below.
Marvel first revealed that Eve, who previously starred as Carol Marcus in Star Trek Into Darkness, had signed on for the superhero series back in December of 2017. "We are very excited to have an actress of Alice's stature join the cast of Marvel's Iron Fist," Jeph Loeb, Marvel's head of television and the executive producer of the series, stated at the time of Eve's casting. "Her exceptional talent brings an intrigue and danger to her character unlike anyone else."
The studio has kept a tight lid on character details, staying silent since the initial announcement. Past reports have speculated that Eve might play a female villain named Tanya Parker, a "freelance covert operative" and "a chameleon adept at playing roles." These new photos, plus the fact that Eve is 35 and the casting sheet for Tanya Parker called for younger actresses, may indicate Eve isn't playing a villain after all.
For the series, Eve joins Jessica Henwick as Colleen Wing, Sacha Dhawan as Davos, Ramón Rodríguez as Bakuto, Rosario Dawson as Claire Temple,  Tom Pelphrey as Ward Meachum, Jessica Stroup as Joy Meachum, David Wenham as Harold Meachum, and Simone Missick as Misty Knight. The actress recently appeared as Audrey in the Dakota Fanning-led feature Please Stand By. Eve has three films coming up this year: Untogether, Replicas, and The Brits Are Coming. 
The first season of Marvel's Iron Fist is streaming now on Netflix. Season two doesn't yet have a launch date, but it will follow Jessica Jones season two (already released), Luke Cage season two (coming June 22), and Daredevil season three (arriving sometime this year).