Goonies Fans Drove An Oregon Resident To Fill Her Yard With Warning Signs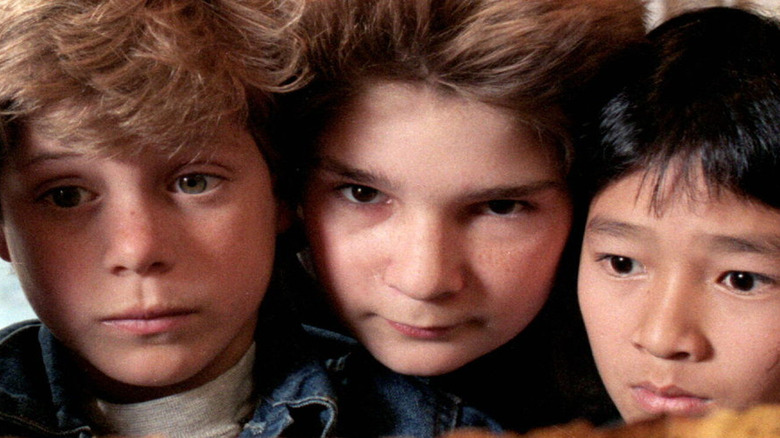 Warner Bros. Pictures
One of the wonderful things about fandom is that a person's adoration for a particular film or franchise doesn't have to end when the movie's credits roll. For example, many fans of 1980's "Friday the 13th" continue their love affair with the slasher flick by taking nostalgic tours of New Jersey's Camp No-Be-Bo-Sco, where the majority of the film was shot. Meanwhile, Potterheads are equally passionate about visiting Dobby's grave at Freshwater West beach in Wales in celebration of the "Harry Potter" series (via Coast & Country Holidays). But for film fanatics and location lovers in the Pacific Northwest, it's director Richard Donner's "The Goonies" that remains a cult classic. "Goonies" aficionados flock to see where the movie was actually filmed and particularly enjoy visiting the city of Astoria, Oregon, according to The Goondocks.
Based on an original story conceived by Steven Spielberg, "The Goonies" focuses on a rag-tag group of kids whose friendship is put to the test as they try to find One-Eyed Willy's hidden treasure in a desperate attempt to save Astoria's "Goon Docks" from being demolished. And the Goon Docks' portion of the neighborhood includes the home of the primary protagonist, Mikey Walsh (Sean Astin), and his older brother, Brand (Josh Brolin). Today, the Walsh residence is a tourist attraction, but did you know the massive fandom surrounding "The Goonies" led the actual homeowner to take drastic action?
Sandi Preston put up signs warning Goonies fans to stay off her property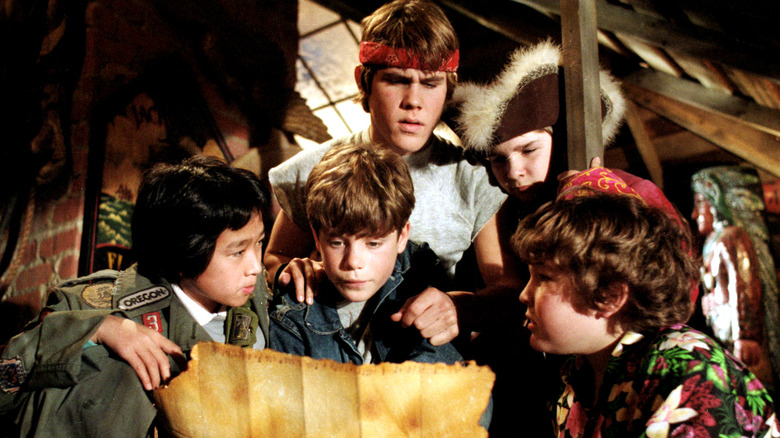 Warner Bros. Pictures
In 2001, Sandi Preston bought the "The Goonies" house for just under $215,000 (via Velvet Ropes). Initially, the home didn't receive a lot of foot traffic from enthusiasts of "The Goonies," but things changed when the movie celebrated its 20th anniversary in 2005. That's when Preston started receiving 1,500 visitors a day.
At first, Preston extemporized tours for some devotees who made the trip, but the fandom reached ridiculous heights during the film's 30th anniversary in 2015, by which time several of the actors had passed away. That's when the celebration beckoned 15,000 fans to Astoria. Regretfully, some admirers didn't show any respect for Preston's home, and they discarded beer bottles and trash on her property. Preston was forced to take drastic measures, and created signs warning fans to stay away from her home. "No Goonies," one sign read according to House & History. "Not 5 minutes, not 30 secs, not ever. This means you!"
Closing off access to the Walsh house sent some fans into an uproar. "She should realize that there is a following for this movie and that people really want to see this house," one visitor told KGW News (via Mashable). Fortunately, for "Goonies" groupies, Preston softened her stance over the years. She allows tourists to visit the famous house on foot again, and the only sign at the end of her driveway simply warns fans that cars are not allowed (via That Oregon Life). 
And now that the house is about to be sold to a "Goonies" lover, chances are that fans will be able to stop by for years to come (via The Oregonian).