Denis Villeneuve Wants To Make At Least Two Dune Movies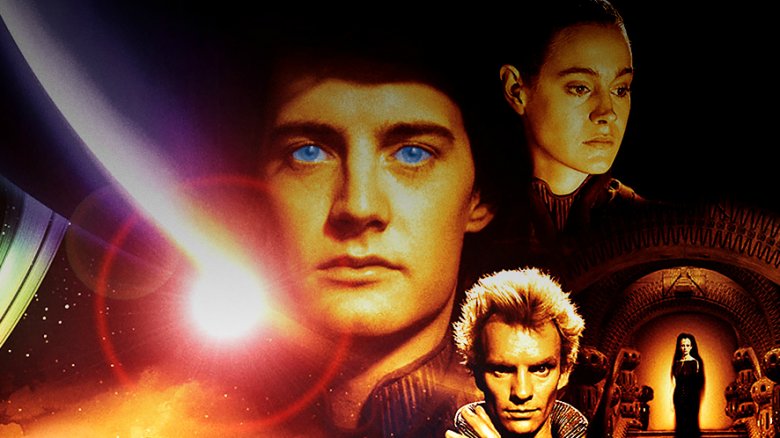 Universal
It's taken more than three decades for Hollywood to take another shot at a Dune movie, and director Denis Villeneuve wants to make it as big as possible.
During an appearance at the film festival Rendez-Vous du Cinema Quebecois (via The Playlist), the director of Arrival and Blade Runner 2049 said he's envisioning at least two movies based on Frank Herbert's hugely influential 1965 novel Dune. We already knew he was working on one, and that itself is going to be a massive undertaking.
"Dune will probably take two years to make," he said. "The goal is to make two films, maybe more."
It was about a year ago that Villeneuve signed on for the sci-fi epic and Oscar-winning screenwriter Eric Roth (Forrest Gump, The Curious Case of Benjamin Button) is currently working on the script. As The Playlist notes, there's a big time jump in the middle of Dune, which would be a good way to split the film adaptation into two parts. 
Set in the very distant future when noble houses are given control of individual planets, Dune centers on young Paul Atreides, the son of the steward of the desert planet Arrakis. It's the only place that has the oracular spice melange, which is the most valuable and important substance in the universe. It's up to Paul to lead the Fremen, natives of Arrakis, against House Harkonnen for control of the planet.
David Lynch directed a movie version in 1984 starring Kyle MacLachlan and Sean Young, but it was a commercial and critical failure. There were originally plans to make it into a franchise like Star Wars, however that changed once the reaction to the first movie was so negative. Syfy aired a three-part miniseries called Frank Herbert's Dune in 2000 and the sequel Children of Dune three years later, and both were well-received.
But if anyone can successfully reinvent Dune for the big screen, it's probably Villeneuve. Although Blade Runner 2049 didn't do all that great at the box office, critics loved it and it was nominated for five Oscars, winning two for cinematography and visual effects.