Whatever Happened To Potty Safe After Shark Tank?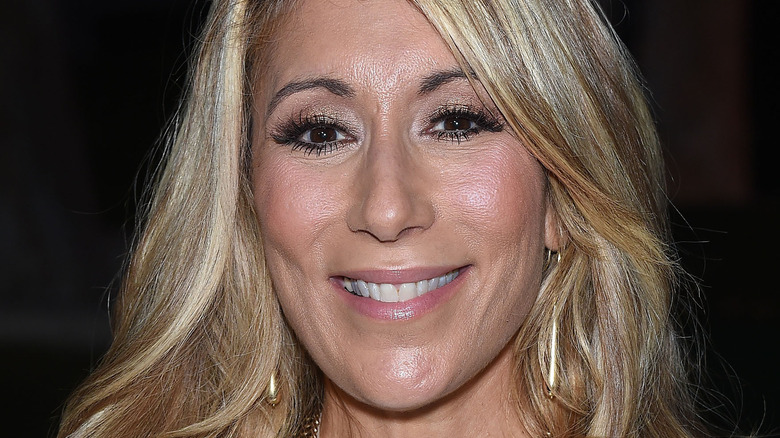 DFree/Shutterstock
Many skills are learned in a child's early years, and parents are the sole instructors. Some of these lessons can be adorably simple, like first bites of solid food, while others, like first steps, can be unsteady. And then, there's the dreaded potty training. Although this process can end up seamless for some lucky parents, most discover that common steps include near-misses, tears, rewards, distractions, and of course, the inevitable mess. When Stacy and Colt Hall stepped in front of the moguls on ABC's "Shark Tank," they presented a product that could help eliminate some of that stress.
During Season 11, Episode 22, the Hall's brought their big idea, the Potty Safe, to the sharks. Based on the couples' description (and their website), the Potty Safe keeps a waste bowl attached using childproof latches. This way, young ones cannot attempt to dump their accomplishment into the toilet themselves.  
Despite the pitch catching some attention, none of the sharks expressed interest in investing. Reasons for dropping out ranged from being unimpressed with the couples' sales to having zero experience in the baby product business. In fact, it wasn't long before all sharks dropped out of a possible deal, sending the Hall's away empty-handed. But, surprisingly, Lori Greiner called the entrepreneurs back and offered them $50,000 for 20% of the business, a deal they immediately accepted. So, now that some time has passed, what exactly happened with the Potty Safe?
The Potty Safe is available at Walmart
While the episode wouldn't go on to become one of the best "Shark Tank" had to offer, it seemed like the show worked out for Stacy and Colt Hall, but as SharkTankBlog reports, the deal that they struck with Lori ended up never closing. That didn't stop the couple from pushing forward with their product, though, which proved successful even without the sharks' involvement.
Despite the deal with Greiner never seeing fruition, the Hall's saw their Potty Safe sales increase by 500% — with the product becoming available at Bed Bath and
Beyond, as well as Buy Buy Baby. However, as of the second half of 2022, the mess-fighting baby seat is no longer available on those websites. Currently, besides Amazon, which lists the item for $28.95, the Potty Safe can also be found at Walmart for $22.95.
If curious onlookers are wondering how parents at home feel about the product, the majority of reviews point in a positive direction. "Having potty trained 3 children of my own two girls and a boy I can say this is the easiest potty for a child to use and the cleanest potty chair I have ever owned," wrote June in her five-star Amazon review. Verified Purchaser, Lexa, added in her five-star Walmart review, "The latch also makes this great to pack in the car for any road trips while potty training."