Jason Momoa Never Planned On Becoming An Actor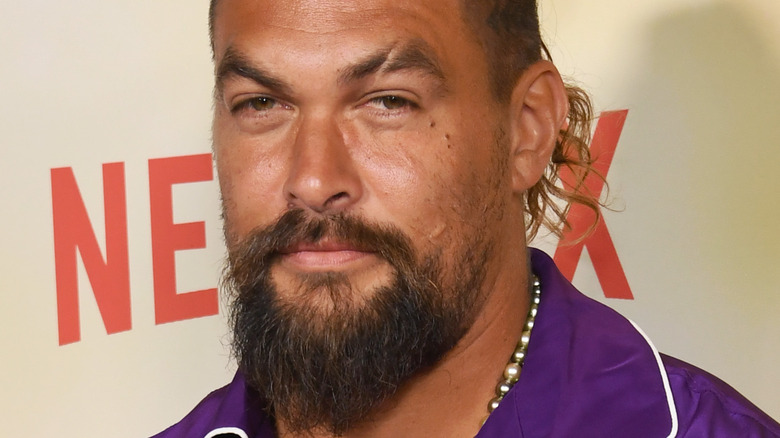 Jon Kopaloff/Getty Images
Over the course of his career, Jason Momoa has become one of Hollywood's most notable leading men. With a resume that crosses both movies and TV shows, he's only become more popular as he's proved his ability to lead any franchise.
Momoa started acting much earlier than most people know, landing his first lead role in 1999 in "Baywatch: Hawaii." Over the next few years, the actor would go on to star in numerous TV shows, including "North Shore" and "Stargate Atlantis," while getting his first big screen part in "Johnson Family Vacation." Momoa entered the mainstream spotlight after he joined the global hit "Game of Thrones" as Khal Drogo in 2011. That same year, he starred as the titular character in "Conan the Barbarian," proving he had what it takes to play an iconic hero. His most notable role came in 2016 when director Zack Snyder picked him as the DCEU's Aquaman. A part that started as a quick cameo in "Batman v Superman" ended up being the job of a lifetime, with Momoa reprising the role in numerous movies over seven years.
Most recently, Momoa has starred in "Dune" and "Slumberland," while wrapping up his AppleTV+ series "See." His upcoming projects include a return to the DC Universe in "Aquaman and the Lost Kingdom," and he joins yet another franchise in "Fast X." With such an illustrious career, fans would think that Momoa set out to become a big name in Hollywood, but that's not exactly how things went.
Acting found Jason Momoa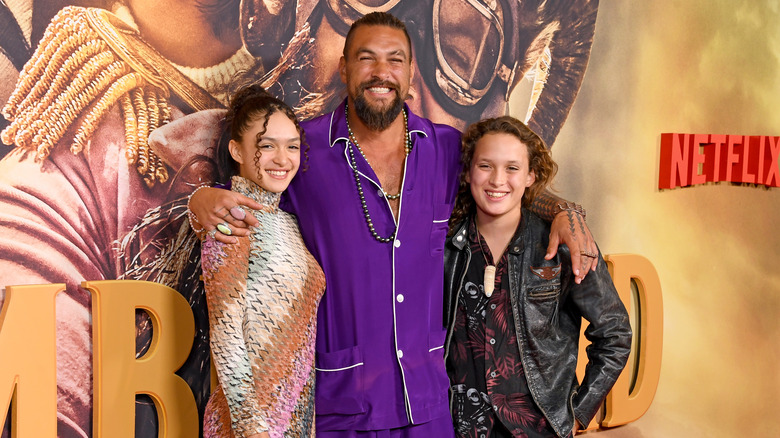 Jon Kopaloff/Getty Images
While Jason Momoa is now a major name that studios want to attach to any project, his introduction to the industry was practically a chance of fate. As mentioned previously, he got his start in the industry in 1999 with "Baywatch: Hawaii" when he was only 19 years old. "I did not want to be an actor. I was in the right place at the wrong time," Momoa told WIRED. "My family's all in stunts, and so I was in Hawaii. A TV show came and I just got lucky. And then I fell in love with acting and I fell in love with the idea that I could play characters like Flip, or Drogo, or Aquaman. So, it kind of found me."
Momoa growing up in a family centered around stunt performances really makes sense. Not only does the actor have the build of most stuntpeople, a massive frame with plenty of muscle, but his hobbies show that he's not afraid to put his body out there. Momoa has spent much of his free time skateboarding, rock climbing, and riding motorcycles, so in another universe, Momoa's stunt crew is leading the industry.
Although he's now a star, Momoa is open about his struggles throughout his career. While he played the ruthless Khal Drogo in Season 1 of "Game of Thrones," his character died before the show became a global sensation. The lack of roles for him afterward led to years of having trouble paying bills, the actor told In Style. Because of his experiences, he wants his children to explore other avenues for their future careers. Momoa loves acting but doesn't want to see his kids go through the things he did (via ET Online).