The Real Reason Jason Momoa Signed On For See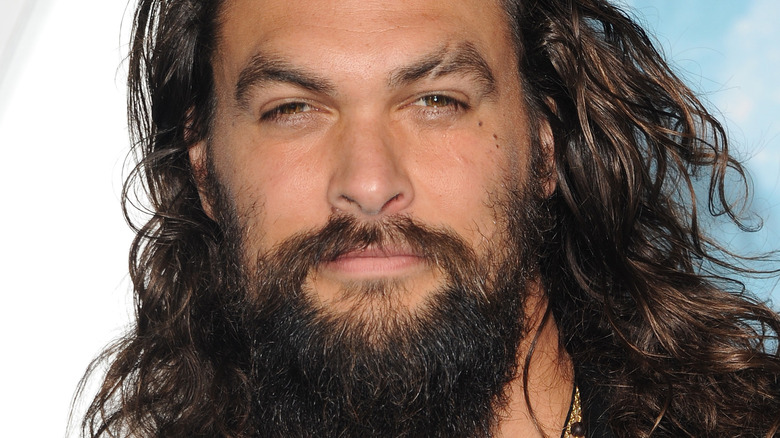 Tinseltown/Shutterstock
Jason Momoa is one of the biggest stars in Hollywood. Although he has been in the industry for longer than most people assume — his first role was in "Baywatch: Hawaii" in the early 2000s — it wasn't until his 2011 breakout performance in "Game of Thrones" that he was propelled into stardom. Since then, he's tackled other massive franchises, starring as Aquaman in the DCEU and Duncan Idaho in "Dune." He's even branching out and fans may be surprised to see Momoa turning evil for "Fast X."
Even though he's become a huge movie star, Momoa hasn't forgotten his television roots. Since his time on "Game of Thrones," he's returned to the small screen for projects like "The Red Road," "Frontier," and the hit Apple TV+ series "See."
The "Aquaman" star really likes "See" — like really likes it — so much that Momoa got fired up just talking about one scene in the Season 3 finale. The show takes place centuries after a virus wiped out most of the Earth's population. The descendants of the survivors have all lost their sense of sight but created a new society where they can thrive without vision. The new society treats sight as a myth, and any mention of it is considered heresy. Baba Voss (Momoa), the leader of a tribe, marries a pregnant woman and adopts her children. The children's biological father is wanted by the Queen for being 'sighted,' so Voss must protect his family and village when the Queen's army comes for them.
"See" is a unique and original property in an industry focused on adapting and remaking. Many A-list actors would turn down a small series like "See," but Jason Momoa revealed what drew him to the show.
The pilot script is all it took to hook Jason Momoa into See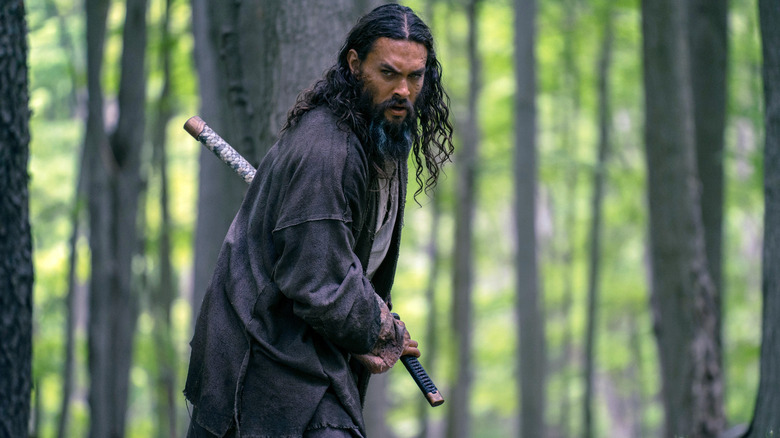 Apple TV+
Jason Momoa revealed in an interview with BGN that the script for the pilot of "See" absolutely amazed him. "Game of Thrones," the actor said, was an incredible show throughout, but the pilot wasn't anything jaw-dropping. "See," on the other hand, hooked him in with just the pilot. 
"I think it was, hands down, the best just pilot script I've ever read in my life," Momoa said. "You know, where it's like, 'Game of Thrones' was really great, the first episode is like 'eh,' you know what I mean like the whole thing is phenomenal. But, just as a pilot [See's first episode], as itself, not knowing anything more, I'm totally hooked. Hadn't read anything like it." Momoa continued by saying that a project like "See" was something he hadn't experienced in his career yet, so the choice to sign on was a no-brainer. 
Needless to say, Momoa's decision to join "See" was definitely the right one. The show's first season struggled to gain praise from critics, including the Hollywood Reporter. However, things ramped up considerably after Seasons 2 and 3 were released. "See" became Apple TV+'s most watched returning drama series following its Season 2 debut (via Deadline). Critics agreed that Season 2 and 3 were drastic improvements on the show, with IndieWire comparing it to "Game of Thrones" and Collider calling Season 3 a well-deserved conclusion.